Novi.digital Awarded B Corporation Certification
After a rigorous application process, Lancaster-based digital agency novi.digital has been awarded the highly coveted B Corporation Certification.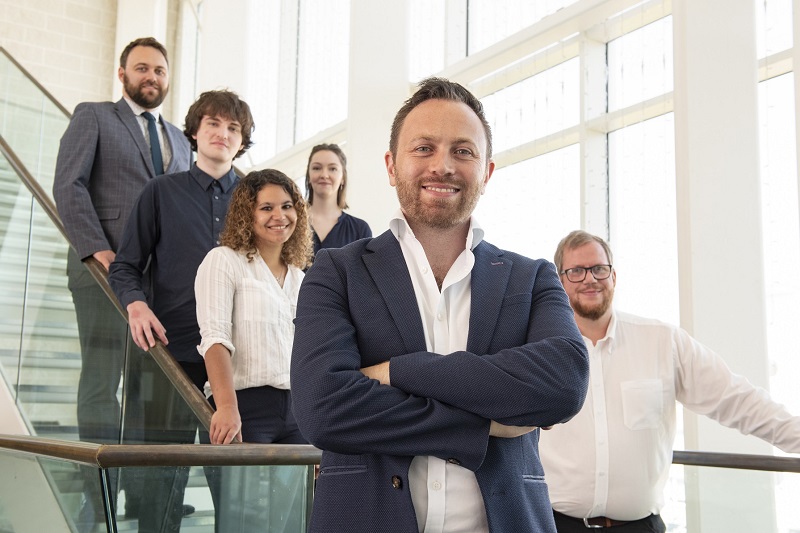 The B Corp Certification is awarded when a business or organisation meets and can demonstrate high standards of performance, accountability, and transparency in practices such as employee wellbeing, environmental sustainability, and charitable efforts.
These certifications are determined by a series of goals, each of which earns points if met by a company. The average score for businesses is 50.2 and a business must hold a score of 80 to qualify for a B Corp Certification.
There are only 3000 B corporations globally, only 14 PPC agencies, and less than 50 SEO agencies worldwide, which novi.digital is now a part of with a score of 92.
Novi.digital have done extensive work with the likes of The Carbon Trust, Logs Direct, and Fuuse to name just a few, and they have always been committed to having a positive impact on the world and the people they work with. The application process has taken novi.digital six months to prepare for and they have invested over 100 hours of time in order to achieve this certification. In doing so, novi.digital have made significant advancements to their company practices.
Novi.digital Managing Director Aaron Crewe said: "We have learned a great deal as a business throughout the application process and have taken strides to building a more sustainable and charitable business. We knew the process would highlight areas for improvement for novi.digital, but we will continue to push ourselves to grow and improve even further. Our goal is to hit a score of 120, and we're already well on our way!
"We are constantly balancing the 3 Ps at novi.digital; People, Planet, and Profit. We hope that, in achieving this certification, we can continue to grow and work with more like-minded businesses who care about the planet and want to make a difference."
With a team of 20-employees across the UK, novi.digital is an award-winning B2B SEO and PPC specialist agency, using automation, AI, and machine learning to deliver campaigns for over 300-clients in the UK and around the world.
For more information on novi.digital's B Corporation certification, or to learn how novi.digital's services can make a difference to your business, go to novi.digital.
© 2023 Marketing Lancashire