Novi.digital awarded contract to deliver SEO and PPC bootcamp
The Skills Bootcamp, part of the Government's Lifetime Skills Guarantee and Plan for Jobs is fully funded, and therefore free of charge, for people aged 19 plus in the North West who are unemployed, self-employed or want to change careers. There are also a limited number of places available for employers who want to upskill their existing workforce, at a subsidised cost of £750+vat per student.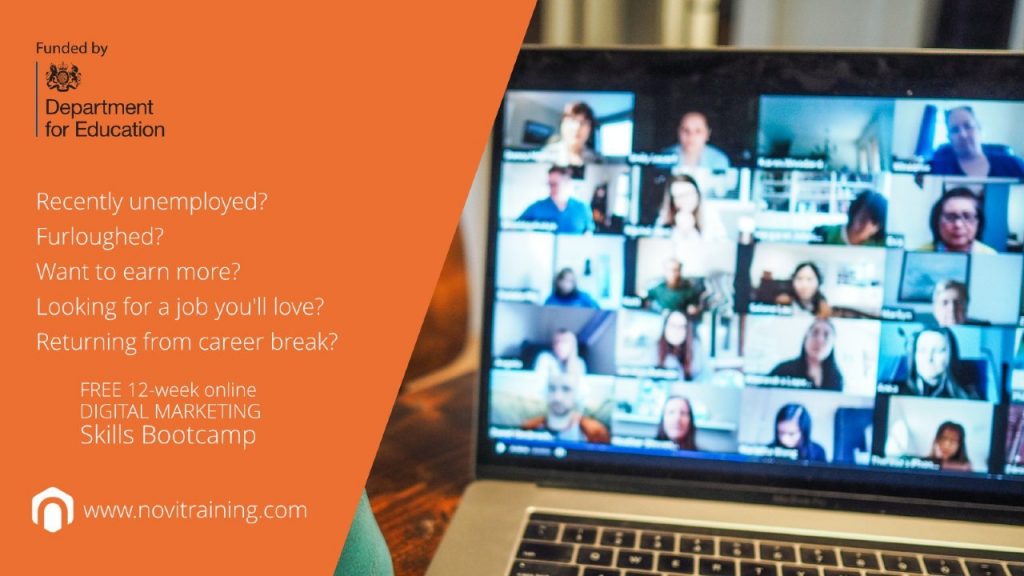 The 12-week course is open to anyone with motivation and determination; no prior experience of digital marketing is required. The course will focus on SEO, PPC and analytics but will also cover social media and general marketing fundamentals. Students will benefit from the experience of our in-house experts and, additionally, will be supported in their search for roles and throughout the job application process.
Should you know of anyone who might be interested in a career in the digital marketing industry, please direct them to novitraining.com. We would also urge you to look out for our social media posts and share them – it really could make a huge difference to someone in your network's career prospects!
Finally, if you are in the world of digital marketing and could spare an hour or two of your time, we would love to invite you to take one of our guest speaker slots. Having the opportunity to speak to people at different stages of their careers really enriches the students' experience. Our "Meet the Expert" slots are quite informal and don't require any prior preparation!
© 2021 Marketing Lancashire