Shirley Ballas lights up Blackpool
Source: Visit Blackpool
6 September 2021
Dancing queen Shirley Ballas graced the legendary Tower Ballroom to launch Blackpool's biggest ever Illuminations season.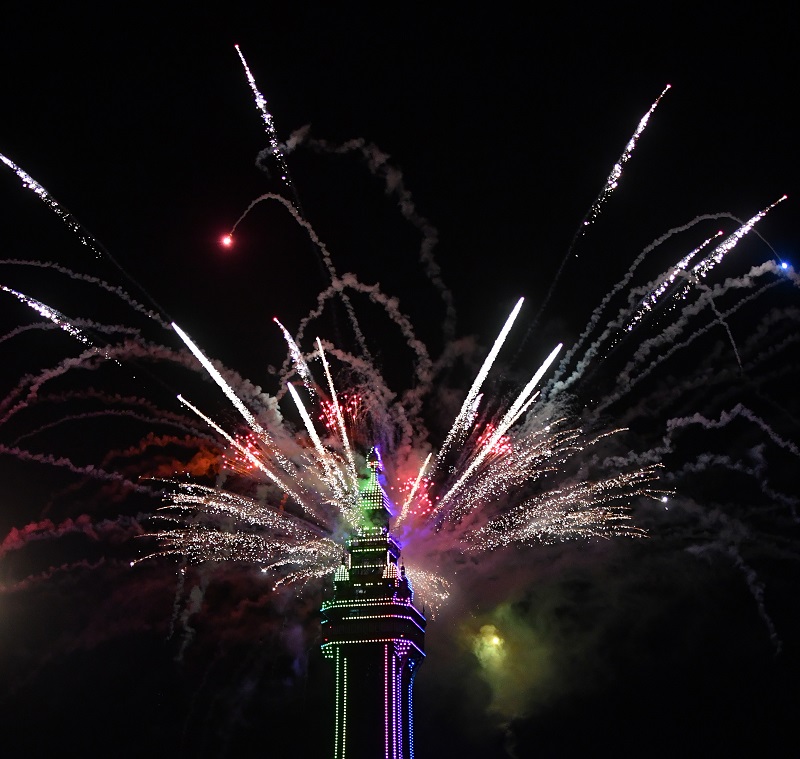 Shirley, head judge on BBC One's Strictly Come Dancing and one of the world's most accomplished dancers, pulled the switch at the end of a spectacular live concert to trigger four months of seafront illuminations as well as a celebratory burst of fireworks in the night skies.
The concert, which was also streamed to a global audience, featured a host of music stars including KSI, 2020's biggest breakthrough artist, singer-songwriter Ella Henderson, The Wombats, and another of music's hottest new talents, Wes Nelson.
It was the first time in history that an Illuminations Switch-On – the biggest event in Blackpool's calendar – has been staged in the ballroom, which has just reopened after a £1m makeover.
Produced in association with MTV, the show was hosted by TV and radio presenter Becca Dudley, and watched by a 1500-strong audience who were lucky enough to secure free tickets.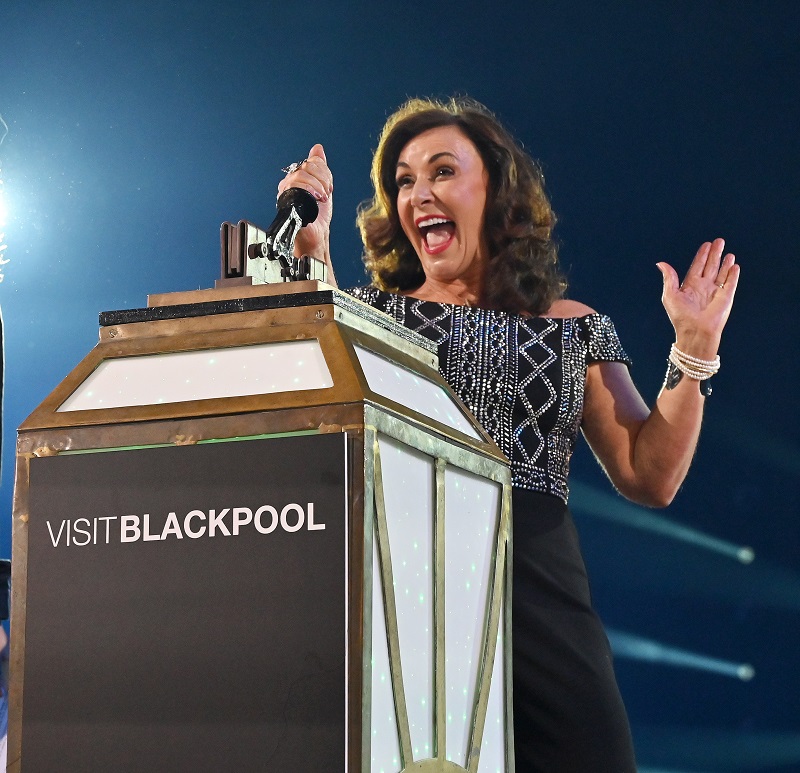 Shirley now joins a Switch-On roll of honour that includes a host of international celebrities down the years.
Moments before she pulled the switch, she described her life-long connection with Blackpool, the place where she competed in numerous championships in the nearby Winter Gardens. She went on to win virtually every major title she competed in worldwide.
Shirley said: "I have been coming to Blackpool since I was a child and have seen the iconic Illuminations so many times over the years. I am thrilled and honoured to have been able to switch on the 2021 display and to be a part of the first Switch-On event in this wonderful ballroom. It's a dream come true."
A VisitBlackpool spokesperson said: "We are thrilled that Shirley was able to grace our Switch-On stage in the magnificent setting of the Tower Ballroom. It is a moment we will all treasure."
The live stream including the Switch-On moment and the music performances will be available to view free of charge throughout the weekend until 9.30pm on Sunday 5 September here: www.visitblackpool.com/switchon
This year's Blackpool Illuminations will run from Friday 3 September to Monday 3 January, 2022.
© 2023 Marketing Lancashire