Sandcastle Waterpark receives Visit England Gold Award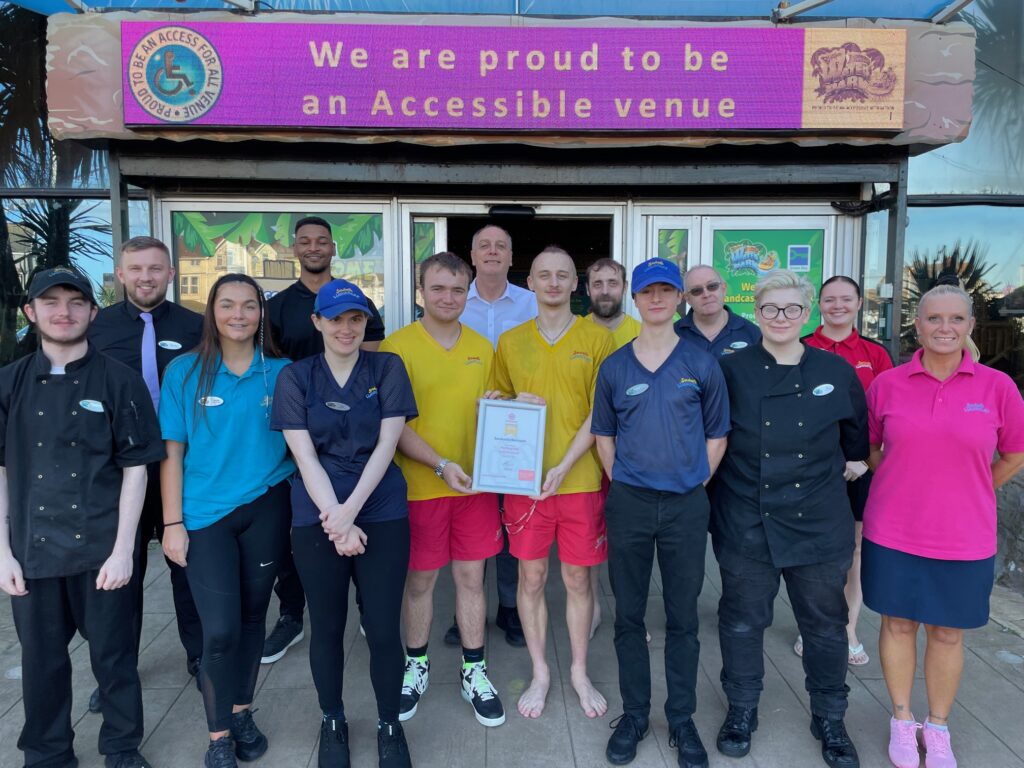 First introduced in 2014, Visit England Accolades are given to those businesses which have gone the extra mile in providing a quality visitor experience. The accolades, awarded to 91 attractions across England this year, recognise all aspects of the visitor experience and are awarded in five categories including 'Hidden Gem,' 'Best Told Story,' 'Quality Food and Drink,' 'Welcome,' as well as 'Gold' for all round top scoring attractions.
Sandcastle Waterpark is one of just 2 Visitor Attractions in the North West to receive the Gold Award this year.
VisitEngland Director Andrew Stokes said:
"These accolades are a testament to the outstanding experiences and customer service that attractions in England give visitors. They also recognise different aspects of the visitor experience with attractions who really go the extra mile, whether it's offering exceptional food and drink or magical storytelling. The attractions honoured today go out of their way to make visits memorable, creating reasons for people to travel to new locations, also boosting local economies across England."
Sandcastle Waterpark Senior Operations Manager Richard Halstead said:
"We are delighted to receive the Gold Accolade from Visit England. Sandcastle Waterpark is fully committed to providing Guest Service Excellence and Inclusion for all at our Waterpark and this latest accolade is testimony to the hard work and commitment from our team. This assessment took place during one of the busiest trading periods of the year which also highlights the superb levels of consistency that our team strive to deliver every day for our guests.
Opened in 1986, Sandcastle Waterpark is the UK's largest Indoor Waterpark with more than 18 fantastic waterslides and attractions. It also features the adults only Sea Breeze Spa, a VIP Tiki Cabana experience and a wide and varied range of facilities for guests with disabilities and additional needs.
© 2023 Marketing Lancashire