Sandcastle Waterpark Supporting Disabled Access Day 2019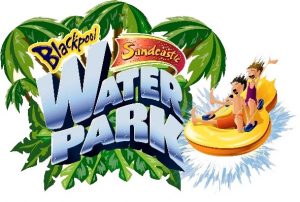 The UK's largest Indoor Waterpark is delighted to release details of Events and Offers taking place at the nations favourite seaside resort, Blackpool, in support of Disabled Access Day 2019. The event, first launched in 2015 and initiated by a group of disabled people and their friends and supported by Euans Guide, aims to promote the levels of Accessibility available to disabled people, their families and friends and encourage them to try something new.
Disabled Access Day 2019 sees Sandcastle Waterpark as an official partner of this years event alongside headline sponsor Barclays. The popular Lancashire Waterpark has teamed up with a number of it's resort partners including Blackpool Transport Services, Blackpool Zoo, Hampton by Hilton and more, to provide a range of offers and events for Disabled Access Day on March 16th to highlight the levels of Accessibility available across the resort.
Sandcastle Waterpark Managing Director John Child said "We are delighted to be an official partner for Disabled Access Day 2019 and look forward to working with the team at Euans Guide on a very successful event. As one of the country's foremost Accessible Visitor Attractions, we wanted to work closely with our resort colleagues to spread the word that Blackpool really is committed to providing the very best levels of Accessibility to our disabled guests, their families and friends. Hotels, Transport and Attractions have been generous in offering events and discounts on March 16th to encourage disabled people to try something new and we look forward to welcoming them to Blackpool".
A dedicated page of all offers and events available for Disabled Access Day 2019 is available on the Sandcastle Waterpark website: www.sandcastle-waterpark.co.uk/dad2019
Sandcastle Waterpark is the UK's largest Indoor Waterpark with more than 18 sides and attractions. In 2018 it was awarded a World Waterpark Association Special Recognition Award for it's Inclusive Programming, won the Inclusive Tourism Award at the Lancashire Tourism Awards and it's Changing Place Toilet was voted the UK's favourite Changing Place Facility.
© 2018 Marketing Lancashire