Sky's the limit for new aviation degree at UCLan
A pioneering new degree programme to train the next generation of professional pilots has today taken-off at the University of Central Lancashire (UCLan).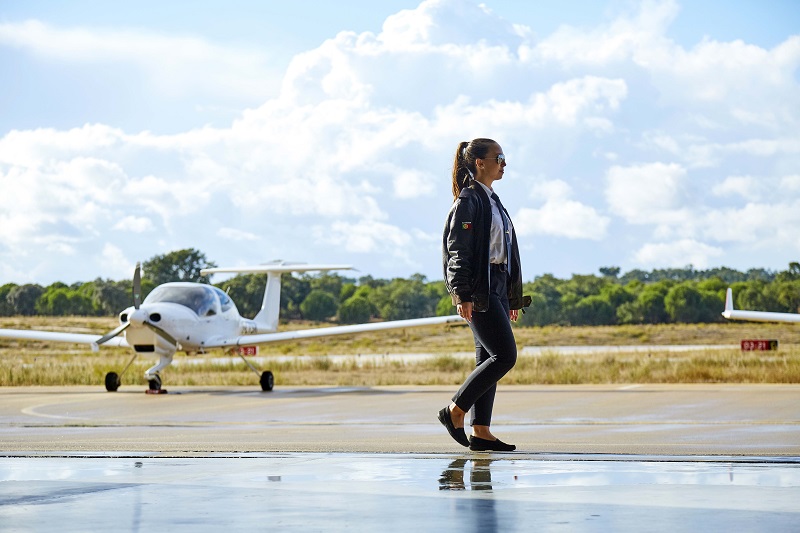 As one of the few degree programmes in the UK to combine academic study with professional pilot training, high-flying applicants for the three-year BSc (Hons) Aviation – Pilot can enrol on the innovative programme which commences in September 2021. 
Designed by industry experts Aviation 360* and delivered in partnership with approved training organisation L3Harris Airline Academy** at Gatwick and Cranfield, the programme is UCLan's first of a planned portfolio of integrated aviation industry, practice-based degrees which aims to address national skills' shortages. 
 The new course aligns to the Civil Aviation Authority (CAA) and European Union Aviation Safety Agency (EASA) requirements, enabling students to complete the course with an Air Transport Pilot Licence (ATPL) and the core skills needed to progress towards a command role or into management.  
Students will gain theoretical knowledge using the latest industry-standard platforms, be trained on modern training aircraft and utilise fully approved flight simulators and training aids. During the final stages of the programme students will work in an airline, undertaking work-based modules to complete their studies while starting their aviation career. 
Commenting on the initiative UCLan Vice-Chancellor Professor Graham Baldwin said: "This is another exciting development in our mission to combine academic excellence and real-world teaching, providing our students with the skills and experience industry needs. Despite the issues caused by the pandemic, aviation is a huge international industry and the long-term future is very bright. 
"Together with our experienced programme partners, we are in a prime position to fulfil our long-term ambition of entering the aviation field. We will provide a quality educational experience while playing a key role in the industry's change agenda to provide aviation-related opportunities for those from a wide variety of backgrounds. We are particularly keen to encourage applications from women who are significantly under-represented within pilot roles." 
UCLan's delivery partner L3Harris Airline Academy has over 40 years' experience in pilot training, provided by current airline-standard instructors and trainers and supported by academic experts in aviation and aerospace.  
Dave Coward, VP & General Manager at L3Harris Airline Academy added: "This is an opportune time to begin a career as a pilot. With the commercial airline industry expected to recover by 2023/2024, by the time cadets qualify we expect there to be a strong demand for new pilots. This partnership with UCLan will not only help to help build the talent pool of future pilots, it will allow them to earn a Batchelors degree at the same time. The course will be accessible to aspiring pilots from all backgrounds and we look forward to welcoming them at our training centres." 
Aviation 360, an industry leading consultancy and advisory organisation, has led the development of the new programme to meet and exceed industry standards. 
Simon Witts, CEO of Aviation 360, said: "Contrary to what one might expect, the long-term demand for pilots has actually increased over the course of the pandemic, and is set to continue to do so. New, accessible training programmes tailored to the specific demands of the aviation industry are required to meet this demand. 
"This degree programme at UCLan is an excellent opportunity for people to embark on a career as a pilot, training on a course uniquely designed in collaboration with the industry.  
"Students will join a wider community under the umbrella of the International Air and Space Training Institute (IASTI), a pioneering network of pre-16, post-16 and post-18 training courses designed to support a sustainable future for aviation." 
Today's announcement is the first step in the University's ambitious aviation strategy, with further practice-based degrees to be announced next year. 
 Further information on UCLan's BSc (Hons) Aviation – Pilot programme can be found here: https://www.uclan.ac.uk/undergraduate/courses/aviation-bsc  
© 2022 Marketing Lancashire