Being a Location Manager on TV series 'Brassic' Filmed in Lancashire
Being a Location Manager on TV series 'Brassic' Filmed in Lancashire
An interview with Location Manager, Matt Green
Location manager Matt Green took some time out of his hectic schedule to let Creative England know what it was like to manage locations on Sky's new comedy drama Brassic. Matt first got in touch with Creative England in 2018 and it was clear that this project was going to be a little bit different, and the Brassic team excelled our expectations. Without revealing any spoilers, we can attest that the Brassic crew have pulled off some action sequences unlike anything else we've worked on. Matt and the team did a fantastic job in bringing this unique project to life, with help from our amazing local authority partners. The first episode aired on 22 August 2019 with more than 1.6million viewers making it the biggest launch since Ruth Jones' Stella in 2012. Series two of Brassic is due to be aired on Sky One and NOW TV in May 2020, with a third series already confirmed.
Read on to hear from Matt about the busy life of a location manager, what it was like to work on "an original comedy with a big heart", and his top tips for budding location managers.
Can you tell us a little bit about your role as a location manager, and what a typical day is like?
A typical day for a location manager when filming, usually goes as follows…
I normally get up at 5am, quickly shower and leave the house by 5:30am, drive to the location, get there half an hour before any of the crew do and check in with the location owners to make sure everything is alright. A great part of the job is the amount of PR work with the public. It's great to meet so many interesting people!
I'd then make sure the location is kitted-out, opened up and ready for filming to commence. This involves liaising with the locations team to make sure all the parking and logistics are in place to see in the film unit. After a brief moment of breathing time, the film crew will then arrive on set.
If it's a new location (as in first time the crew have been there), then myself and the rest of the location team will see in the film unit, park up the tech vehicles and see the crew into the building, with as little disruption to the local surroundings as possible. Basically, we make sure everyone gets to the right place at the right time and that it all runs smoothly.
Then, once everyone is settled at the location and the filming begins, you can find me either receiving dressing props at other locations, replying to the many, many emails from the council, public, highways, productions etc, or out scouting for more locations.
If there's more than one block of filming, I'm often juggling my time between overseeing the current day's shoot and showing another director around the potential location options for their block.
Throughout the day, I'm constantly checking in with the team to make sure everything's running efficiently with the location. If there's a move during the day, then I'll be there to help see out/see in during the crossover at the locations.
The day usually finishes one hour after the crew have wrapped, during which time, you see-out the crew/kit/vehicles and make sure the location is put back exactly as you found it. The last thing is usually checking in with the location owners and making sure they are happy with how the day's gone. But the day isn't quite finished at that point; I'm usually still sending emails and making phone calls after the drive home.
How did you become a location manager? 
I started off as a runner. It took a long time to break into the world of film and drama because I didn't have any connections to the industry, and it can be quite an elusive community when you don't know anyone.
I studied film production at university and then spent five years making music promos, doing bits on commercials and working normal jobs, before finding my break working on a drama. I haven't really looked back since. On top of five years' experience doing my own productions and working as a runner on commercials, I spent a few years as a runner/assistant director on dramas, then had an opportunity to work as a location assistant in the lake district and I absolutely loved it.
I then spent a year location assisting on various dramas but through a couple of chance opportunities, I ended up unit managing a feature film and continued on that path for a number of years. And then finally, through similar circumstances, I got an opportunity to location manage and thoroughly enjoyed it. So, I've been doing a mixture of location managing and assistant location managing over the last two years, which has been an amazing experience.
From the outset it's been clear that this production is a little bit different! Can you tell us about the experience of working on the show and how it differs from any other productions you've worked on?
This is hands down one of the best productions I've ever worked on! So much fun and energy on set. The scripts were brilliant and the cast are pure gold. Joe Gilgun especially helped to create a great environment onset. I don't think I've ever worked with someone who added so much to the filming process.
In terms of content, it was a very ambitious show. Lots of locations and some crazy stunts involving ponies, rooftop chases, crashes, more chases and certain activities I probably can't say before the watershed. I can't give away too many details about the show but it was definitely the most original project I've worked on.
For anyone who doesn't know a lot about the show, what should people expect from Brassic?
An original comedy with a big heart at the centre of all the madness!
There were some pretty involved set pieces on the show – how do you set something like this up (and could you give an example)?
We had a pretty big crash scene involving road closures, drones and people on rooftops up in Bacup in Lancashire. There hadn't been a lot of filming in Bacup before so, initially, I think they were a little bit like 'What do you want to do?!!'. But once we sat down with members of Rossendale council, they couldn't be more obliging. We even filmed in the council offices!
Through Brassic,we set up a good relationship between Rossendale council, Lancashire highways and Police, as well as some of the local towns/villages up there. Creative England was a great help in forging those relationships and setting up meetings between all the parties. Towards the end of the shoot, everyone understood what was involved with the filming process and I hope through our filming-experiences, we have set some strong foundations for future projects in that region.
What's the best and/or worst thing(s) about being a location manager?
The people you meet and the places you go!
I don't think there's any job where you get to see so many different places or meet people from as many walks of life. It really opens your eyes and you realise that most people are very welcoming and generous. I sometimes get home and can't believe the places I've been to that day. I was scouting for castles recently and got to spend two days driving through Wales looking for options.
The bad side is the hours. It's a tough balance juggling the workload and family time. It's also one of the more stressful departments because you are dealing with the public who sometimes don't understand the time-constraints and pressures of a film shoot. If a lens breaks or a light stops working, then those pieces of kit can be replaced immediately by companies that understand the urgency of a film shoot (Not to devalue those departments who have very dedicated and skilled people within them).
It's just a lot more difficult sometimes dealing with the public or businesses who don't operate on a 12-hour working day as we do, nor realise the pressures we face when needing to have certain control over a location to make it work. But if you do enough groundwork beforehand and speak to as many residents and businesses at a Location as you can, it usually runs smoothly (except the odd lawnmower or plane ruining the shot).
What's your top tip for the budding/potential location managers out there?
Build up a thick skin! Start photographing locations now and organise them into an online library/portfolio. Watch as many films as you can to see what works and what doesn't. And develop your people-skills! Being able to talk to people from all walks of life is probably going to be your biggest asset. So, if you're able to, travel as much as you can and immerse yourself in the many different cultures this world has to offer.
Thank you Matt for taking the time to provide a valuable insight into the life of a location manager, and for letting us know the ins and outs of managing locations for Brassic.
Thank you to Blackburn with Darwen Council, Rossendale Council, Lancashire County Council and Lancashire Police for making this production possible.
 All episodes of the first series of Brassic are available to watch on Sky and on streaming service NOW TV.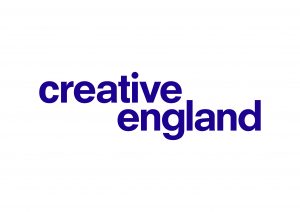 This article was provided by Creative England who work in partnership with Marketing Lancashire to encourage more filming in Lancashire.  
From traditional terrace or grand stately home, to the more quaint and curious, add your Lancashire location to the FREE national Creative England film database.