Black Powder Gin producing sanitiser to support Covid-19 frontline workers
Black Powder Gin producing sanitiser to support Covid-19 frontline workers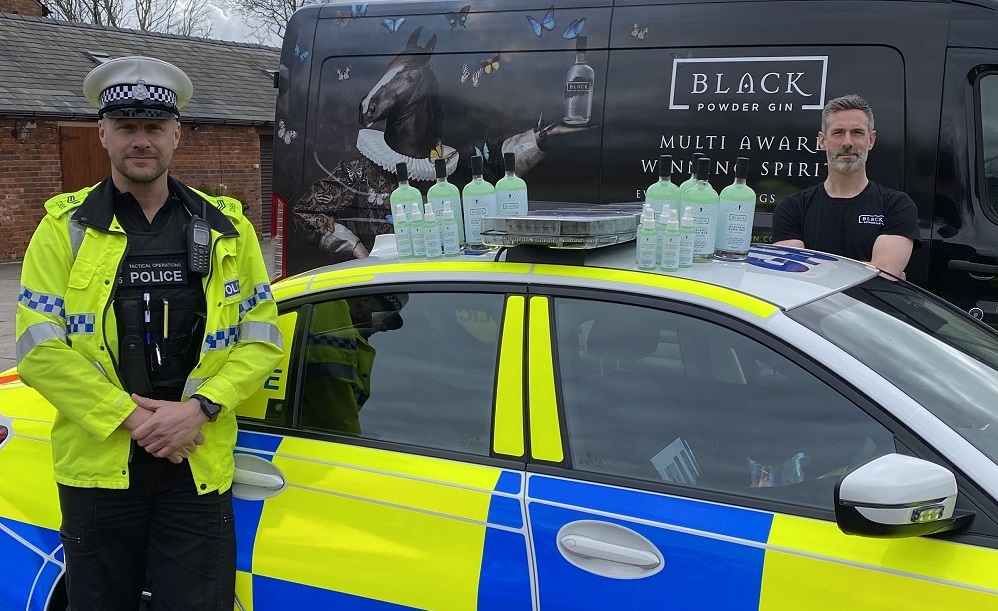 The Black Powder distillery is a family run business, part of the Preese Hall Estate in Weeton, where Anthony Dalnas and his team have been producing fruit infused gins for a number of years and developed a London Dry & Navy Strength gin, as the popularity of this exciting libation grew.
When the Covid-19 virus took hold and a shortage of sanitiser, especially for frontline NHS and key workers in their community became apparent, Anthony and his team sprang into action and set about producing the much-needed sanitiser.
Making the sanitiser in accordance with the World Health Organisation's specification, they had great support from Hannah Whittaker, at Faith in Nature, who supplied 50 litres of Aloe Vera wash which was added to their mix. Graphic designer Chris Hesketh and Matt Porter from Hesketh Press provided their service for free.
"There appear to be many commercial producers who are capitalising on demand and thereby charging exorbitant prices" said Anthony, who has donated many litres to frontline workers.
"We all feel very humbled to be able to do something at such a significantly critical time."
As demand has not subsided they have continued in production, asking only to cover their costs. He continues "Even though production is relatively straight forward we have struggled to secure containers smaller than 1 litre. Due to global demand, small atomiser bottles or even pump dispensers are near impossible to get hold of. We have opted to supply in both 1 and 5 litre containers and we've asked customers to reuse existing dispensers as long as they are thoroughly rinsed out."
If you can help Anthony with the supply of 100ml atomiser bottles or containers please email him now on info@blackpowdergin.co.uk to help him get essential sanitiser to those who need it most.
If you have a specific need for sanitiser then contact on the above email address.