Champing comes to Lancashire
Champing comes to Lancashire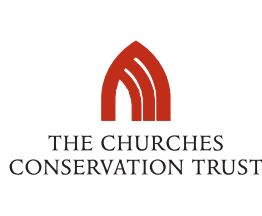 You will have heard of camping and glamping but have you heard of champing?  That's camping in a church and it has grown in popularity over the pandemic, as some holidaymakers search for more unusual experiences for their UK short breaks.  
"Why spend a night in a boring hotel when you can be surrounded by history."  

T. Daly 
The Church of St Leonard, Old Langho 
Nestled in the Ribble Valley village of Old Langho,  is the picture-perfect 16th century church of St.Leonard,  a unique place to lay your head and enjoy the peace and solitude of this historic site.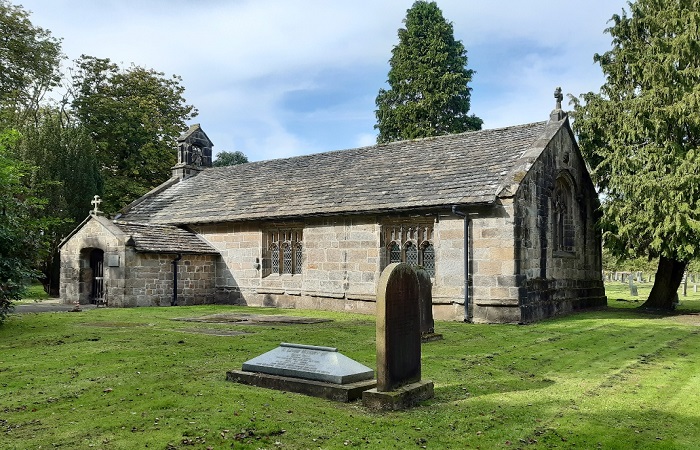 St Leonard's is one of 360 churches cared for by The Churches Conservation Trust, with the money raised from champing, going towards conserving and repairing these churches to keep them open and enjoyed by all. 
A small church, St Leonard's sleeps up to 4 people. There is no single supplement charge, so solo travellers can easily stay the night and have the church entirely to themselves. Dogs are also welcome.  
The only challenge at the moment being availability.  Such is the popularity of St Leonard's, they've already opened booking for their 2022 season (8th April until the 30th October) 
"One night at a church in Old Langho….just the two of us and a gorgeous church..very well equipped with a kettle, mugs, wine glasses and very sturdy camp beds (very comfy too) together with games, fairy lights and LED candles. Perfect stay, very atmospheric in a church dating back to 1557…Will definitely go on champing!"  C. Davis 
Are you a champer? 
Generally champing appeals to those interested in history, art, and architecture, walkers and cyclists wanting to explore the local area, families who go camping, couples having a unique night away, and those seeking something quirky and a bit a different – all aware that they are helping preserve these buildings for the future.  
Some of the Trust's churches are large enough to welcome groups of up to 16 people, sometimes whole families staying with grandparents and grandchildren, or a group of friends getting together. A place for adults to bring children for a sleepover party with a difference, musicians enjoying the acoustics, writers gaining creative inspiration.  
The Trust welcomes everyone – all kinds of people of all ages. You don't have to be religious to stay, but many who do stay gain a sense of solace being in a pace of charged with hundreds of years of history and worship.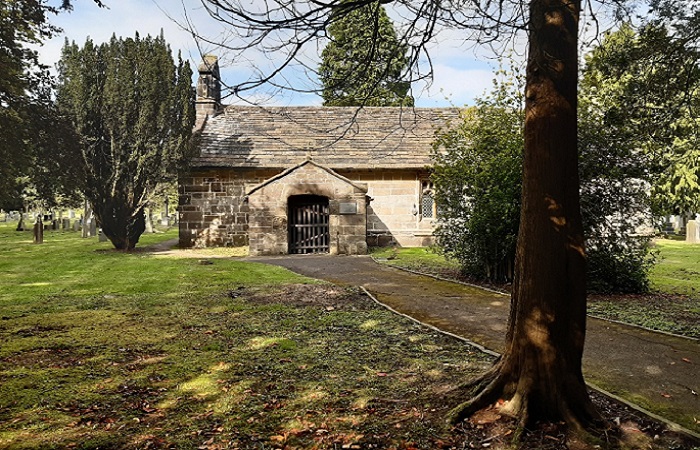 What to expect  
Champing offers the exclusive overnight hire of an ancient church to guests. It's more than just a holiday, and comes complete with centuries of history and a chance to give something back to the building you're sleeping in!  
Camp beds and tub style camping chairs are set up inside the church around a table, along with hot drink making provisions, battery lighting in the form or fairy lights, lanterns, and realistic candles, and a hot water bottle, just in case! As the churches are unheated spaces, they recommend you bring plenty of layers and warm bedding to keep cosy at night.  
You can bring your own provisions to eat in, with camping wine glasses, a bottle opener, and plenty of bottled water provided for your stay. St Leonard's doesn't have mains supply or running water, so an eco-toilet can be found in the vestry. 
A free CCT membership is offered to first time guests, so they can learn more about the work of the Trust and support the charity further. 
To book or to know more about The Churches Conservation Trust (CCT) go www.champing.co.uk or follow on social media @churchcamping  
To know more about The Church of St Leonard download the church tour here > Old Langho church tour