Hampton by Hilton, Blackburn - says thank you for choosing us
Hampton by Hilton, Blackburn – says thank you for choosing us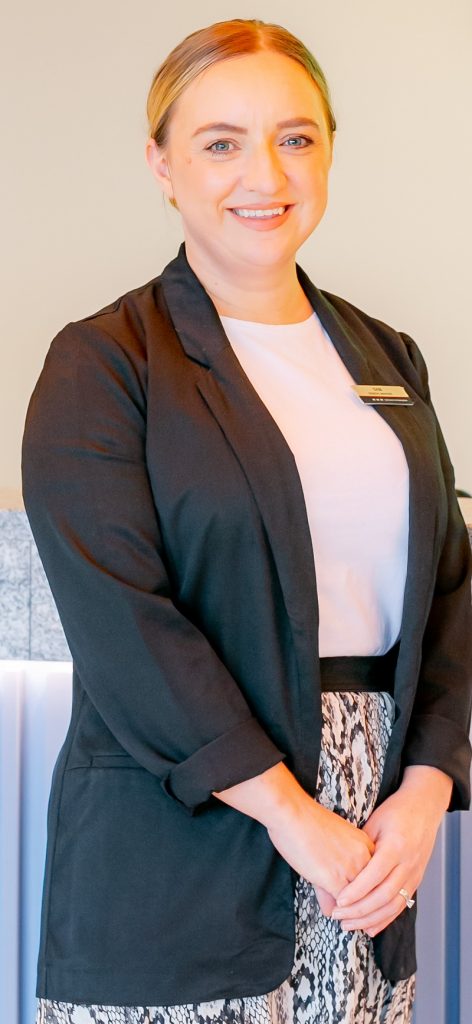 Opening a hotel is a major undertaking at any time but opening during a pandemic, is a new experience for hoteliers and guests alike. Those hotels determined to embark on new ventures during these unusual times, have had to put in place a whole range of additional measures to ensure a safe launch.
One of Lancashire's newest hotels, the Hampton by Hilton in Blackburn opened on 3 December 2020, the day the second national lockdown was lifted and restrictions were eased.  Shortly after, we spoke with Samantha Strefford, General Manager, about the preparation and challenges of opening a hotel in 2020.
Samantha began by saying "We adapted our services, policies and processes to meet all Government Guidelines with the view of maintaining our friendly, authentic and home from home approach"
"Our industry has been hit hard by this pandemic and naturally, it is a challenging time to open a new hotel. However, the team and I have remained upbeat and passionate about offering a COVID safe hotel experience that still ensures our guests feel welcome and comfortable in true 'Hamptonality' style."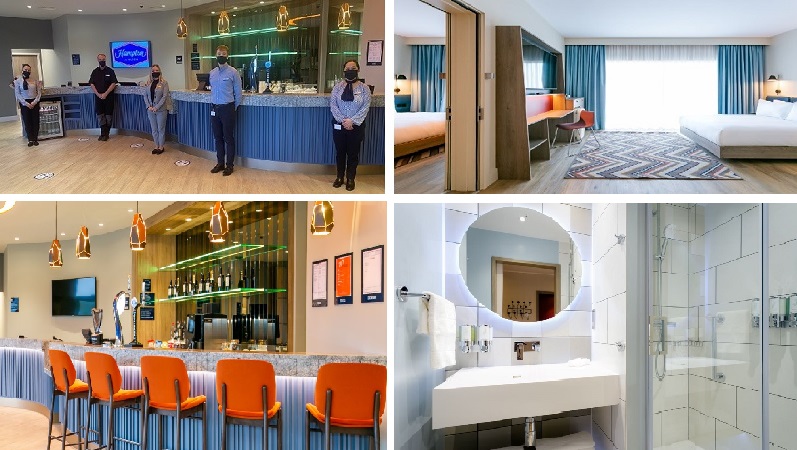 The safety and comfort of guests is always paramount and Samantha acknowledges their participation in the global Hilton Clean Stay programme, has helped boost customer confidence
"Elements of Hilton CleanStay will greet guests from the moment they enter the hotel and will be present throughout every aspect of the experience, ensuring the well-being of guests and Team Members without compromising the hospitality Hilton is known for.
"Hilton CleanStay builds on our already rigorous cleaning standards to provide complete peace of mind. In addition, guests can choose a contactless arrival with digital check-in and ability to choose their room and unlock their door with a Digital Key through the free Hilton Honors mobile app."
As a part of Hilton's new standard of hotel cleanliness and sanitisation, their team members have undergone extensive training to ensure that they are aware of the steps they can take to keep themselves and others healthy while at work. Social distancing has become second nature along with the use of face coverings and PPE to protect both ourselves and guests and has become a part of their uniform.
"Coming from a hotel operations background, I am passionate about taking time to speak with our guests and being front of house. I work alongside all our hotel departments from reception to housekeeping, to maintenance and kitchen. It is a hands-on role, so as well as commercially driving the business, you also will find me supporting with check-in to welcome our guests, answering the telephone to help make reservations to capturing some images for our marketing.
"We have a fantastic management company in leaf Hospitality, who support me on a day-to-day basis. Their expertise and knowledge provides invaluable support to the hotel and will be a major contributor to our success."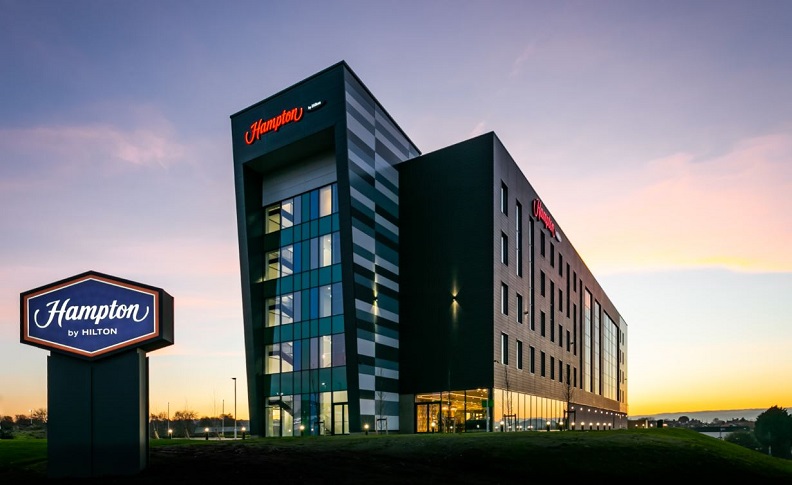 Samantha was involved in the pre-opening stages of the hotel and has seen the building develop through construction to where they are today "As the first Hilton branded hotel in the area, it's exciting to be leading this fantastic addition to the Lancashire hospitality market.
"Having our very first guest walk through the doors was an amazing feeling and one which I will never forget. We gave him a round of applause and thanked him for choosing to stay with us."
Every subsequent guest can expect a similarly warm welcome and an attentive and skilled team keen to ensure the best experience possible. Samantha explains what that means,
"We appreciate every guest who walks through our doors and we welcome them with a genuine thank you for choosing our hotel. Our team explains current processes and answers any questions our guests may have about the current offering. We introduce ourselves and advise the guest that we are here should they need anything.
"During these times, our guests are generally sole-travellers and it can be lonely. Therefore, a small chat at check-in or whilst collecting their breakfast can really make the difference."
And even breakfast had to change "Breakfast is included complimentary for all their guests and although they're not able to serve their famous waffles right now, they offer a tasty Grab & Go option. This includes fresh fruit, a blueberry muffin (which, has received the most feedback for how tasty it is!), a yoghurt pot with granola, an Orange Juice and choice of a Bacon Roll or a Pain Au Chocolate. We also offer takeaway speciality tea or coffee."
For those able to travel and looking to stay at the Hampton by Hilton in Blackburn Samantha recommends booking direct either via their website or the free Hilton Honors app for the best prices and flexible booking terms. They have promotional offers on which benefit all their business travellers and Hilton Honors members have access to exclusive discounts and promotions too.
"For any local companies or individuals with long term or regular accommodation needs, they are welcome to reach out to us at the hotel to discuss the option of setting up a preferred rate.
And Samantha's final words capture the feelings of the industry in general,
"We cannot wait for the day we can accept all reservations with no limitations on our service offering."
Call reservations on 01254 946060. Online bookings:  www.hilton.com
Hilton Honors App: Available on both the Apple and Play stores.