Industry comments on funding for Eden Project Morecambe
Industry comments on funding for Eden Project Morecambe
The Eden Project was awarded £50m in the second round of the UK Government's Levelling Up Fund to build the new Eden Project Morecambe in Lancashire on Wednesday 18th January.
Eden Project Morecambe is the new official name for the project, which has previously been known as Eden Project North.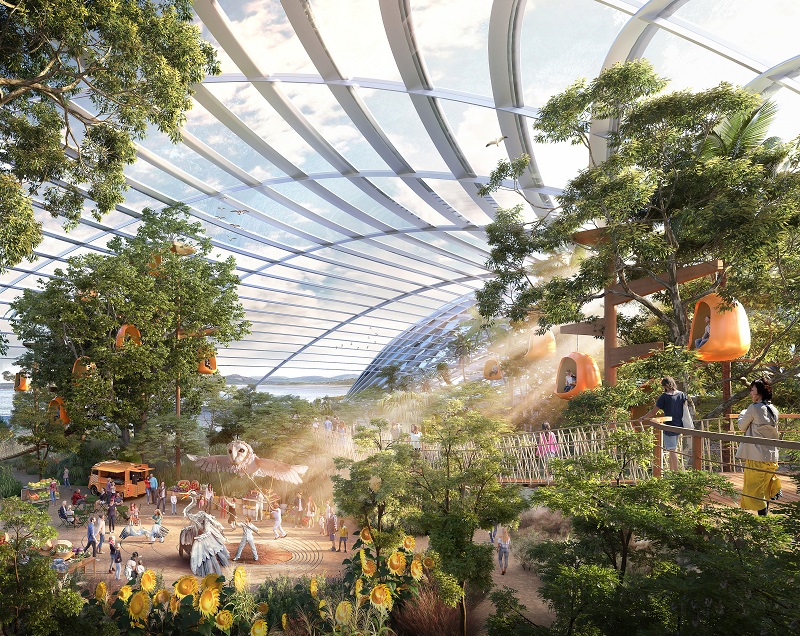 Industry professionals, key members of the Eden Project teamand partners who have helped the funding bid have commented on the news.
Rob Chatwin, Group CEO of the Eden Project, said: "This is a historic moment for the town of Morecambe and the surrounding area and for the Eden Project and our partners.
"We are delighted that Eden Project Morecambe has been recognised as part of the Levelling Up Fund and we are incredibly grateful to the Government, our partners, David Morris MP and the unique community of Morecambe for their wholehearted support. This is a ringing endorsement of the teamwork that has brought Eden Project Morecambe to this point. We will now continue to work hard with our partners to make this vision a reality."
Councillor Caroline Jackson, leader of Lancaster City Council, said: "Here in the Lancaster district we are celebrating the way a uniquely local vision has been turned into an exciting reality. I'm particularly delighted with the new name – Eden Project Morecambe – which confirms its place at the very heart of our community.
"The town is once more very firmly on the map. It has taken hard work and a powerful partnership to reach this moment. My thanks go to all who worked so tirelessly in putting together the comprehensive bid. This is fantastic news and presents a once in a generation opportunity to reinvent and rejuvenate Morecambe into a 21st-century seaside resort and I'm excited to see work start this year."
County Councillor Phillippa Williamson, leader of Lancashire County Council, said: "This exciting transformational project will bring a huge boost to Morecambe and its economy, supporting the work we are collectively doing towards Levelling Up and supporting our future ambitions for the county.
"Lancashire continues to be recognised as a great place to invest, especially in sustainable, ambitious and innovative schemes. We are very proud to be able to support this project to take its next steps to become a reality for our residents and businesses and are confident it will be a massive success."
Debbie Francis OBE, Chair of the Lancashire Enterprise Partnership, which contributed £1.2m from its Growth Deal Programme to help develop the project, said: "This funding is fantastic news for Morecambe and Lancashire as a whole. Eden Project Morecambe is a truly transformational scheme that embodies the ethos of Levelling-Up and shows what can be achieved through partnership working.
"The project will have an immense economic, social and environmental impact on the county. Eden is an international brand which will not only attract visitors to the area, but will create significant job opportunities directly and indirectly in our local supply chains, stimulating growth in some of our key sectors, as well as enhancing our already significant environmental research expertise.
"The LEP looks forward to continuing to work with all partners as the project progresses to the next stage."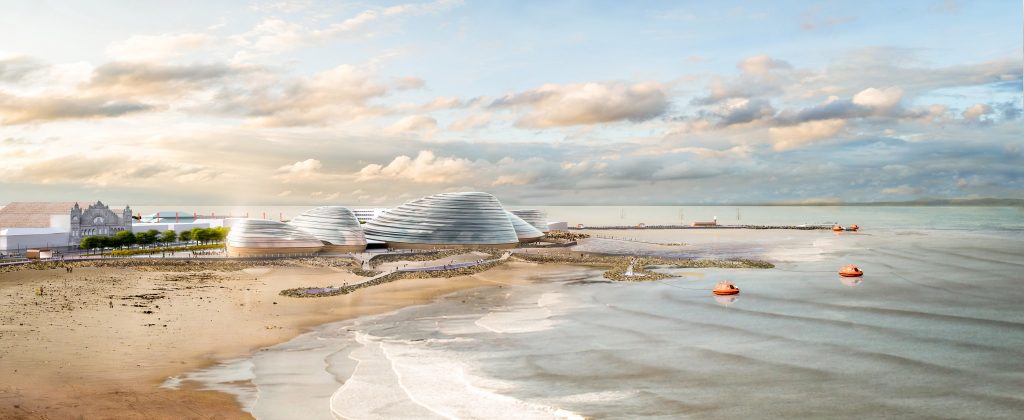 Sarah Kemp, Lancaster University Pro Vice-Chancellor for Engagement, said: "As an anchor institution we are deeply invested in the health and vitality of our regional economy and the University has long championed the idea of Eden coming to the North of England.
"We are delighted to see that idea taking a step closer to becoming a reality and look forward to building on our partnerships, bringing the full strength of Lancaster University's research expertise in environment, sustainability and enterprise power to the table for the benefit of our region."
David Morris, MP for Morecambe and Lunesdale, said: "Five years of work has finally come to fruition and after lobbying four Prime Ministers and six Chancellors and more meetings and debates in Parliament than I can count, I am absolutely delighted we have secured the funding for this project to go ahead.
"What started off as a dream has now become reality and this will secure prosperity in Morecambe for generations to come. This decision has quite literally changed Morecambe forever."
Rachel McQueen, Chief Executive of Marketing Lancashire commented: "From the very beginning of this journey, the first visit to Cornwall to meet the team at Eden, Marketing Lancashire has believed in, championed and supported the vision of an Eden Project in Morecambe. Eden Project Morecambe was always much more than the creation of a new visitor attraction. It is a significant catalyst in the regeneration of one of Lancashire's most beautiful locations; bringing employment, investment, global recognition and renewed pride to a town that has played such an important part in the Lancashire story.
Today we celebrate with the teams at Eden, Lancaster Council, Lancashire County Council, Lancaster University and the LEP and look to the exciting future that Eden Project Morecambe will bring to the tourism and hospitality sector in the North.
As destination management organisation for the county, Marketing Lancashire will continue to work with our local partners, our regional counterparts and with Visit England and Visit Britain, to help develop domestic and international visitor markets for Eden Project Morecambe, as well as supporting and equipping the very many tourism businesses in Morecambe and beyond with the skills and tools to deliver Lancashire's famous warm welcome.
There couldn't be a better start to 2023 and the national Year of the Coast, when our tourism activities will highlight Lancashire's beautiful coastline and introduce more people to the delights of Lancashire's seaside destinations."
Eden Project Morecambe will be a landmark attraction for the North West which will continue the Eden Project's mission of connecting people to the natural world, celebrating the unique environment of Morecambe Bay.