The High Sheriff of Lancashire pays tribute to The Queen
It is with the deepest sadness and respect that Lancashire's leaders remember Her Majesty, Queen Elizabeth II, our Queen and The Duke of Lancaster.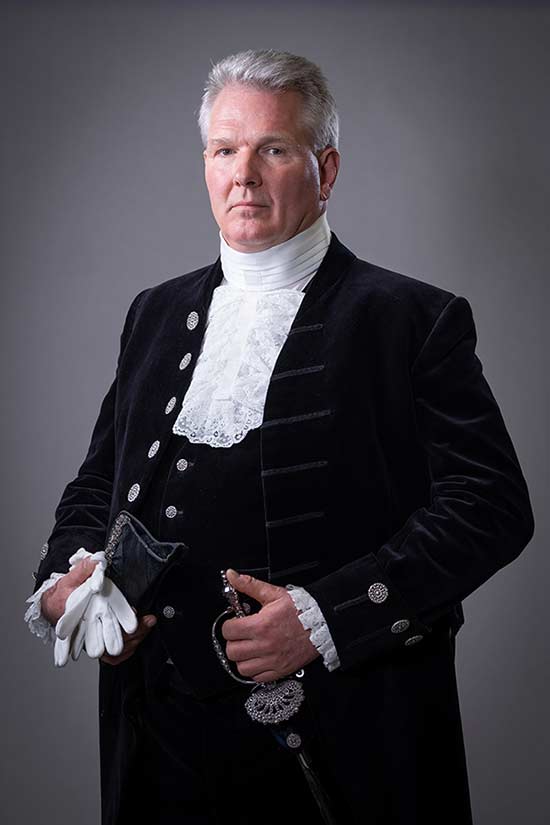 Martin Ainscough DL, High Sheriff of Lancashire, said:
"This is a time of great national sorrow and reflection. It is the close of the second Elizabethan era.
"Her Majesty Queen Elizabeth was one of the most respected of dignitaries in the world.
"She will be recognised in history as a great leader and Monarch of the British Isles and the Commonwealth. We were fortunate that in Lancashire we could also call her our Duke. Her Majesty has had a very special place in the hearts and lives of so many people here. Her passing will be even more deeply mourned locally because of her long devotion to, and interest in, the North West of England.
"As High Sheriff of Lancashire, I was appointed by Her Majesty through her role as the Duke of Lancaster, and it's been a great honour to serve her.
"We now look forward to welcoming the new King and there will shortly be a proclamation in Lancashire to mark the beginning of his reign."
_______________
Please find more information and a book of condolence >  Lancashire pays tribute to the Queen – Lancashire County Council
_____________
As well as signing the Lancashire Book of Condolence – more traditional books will also be available in town halls in Blackburn, Darwen, Burnley, Lancaster, Morecambe, Chorley, Preston and South Ribble. Please go to their websites for more information.
Books of condolence will be open in the Ribble Valley in the main reception at the Council Offices in Church Walk, Clitheroe and Station Buildings, Longridge.
In Rossendale at the Council Offices at Futures, Park, Bacup OL13 0BB between 9am – 5pm Monday – Friday 9 and 10-4pm on Saturday and Sunday
As well as signing the Lancashire Book of Condolence Hynburn Council invites people to lay floral tributes outside Accrington Town Hall.
In Blackpool books of condolence, are also available to sign at: The Town Hall between 9.00am and 5.00pm Monday to Friday or Winter Gardens (Church Street entrance) 11.00am to 2.30pm every day
_______________