Lancashire winners of global 25under25 awards
Lancashire winners of global 25under25 awards

Two young people in Lancashire are among the 25 winners of Common Purpose's first Global 25Under25 Awards, joining their peers from countries around the world including the US, Singapore, the Philippines and Germany.
The 25Under25 Award winners were announced at Common Purpose's Global Legacy Summit which brought together young change-makers from across the world giving them the chance to connect to each other as well as to an exciting line-up of contributors from organisations including TikTok, Unilever, Amazon and Microsoft.
The awards are open to all those who have completed a Common Purpose Legacy programme; they recognise the ongoing social impact of the work that these young people are doing.    Winners are matched with a senior mentor and receive a cash prize of £500 to continue their important social impact work.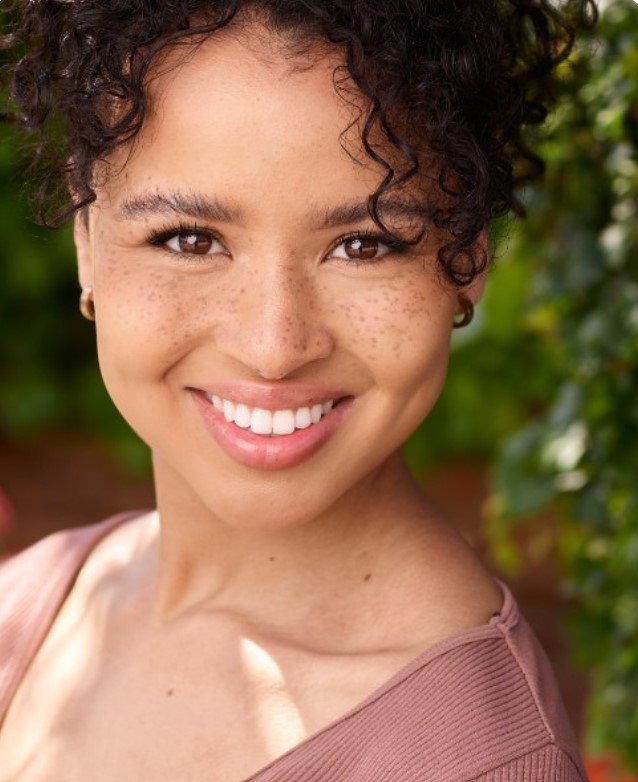 Actress and Social Entrepreneur, Ella-Grace Gregoire did the Lancashire750 programme in 2021.  She founded the EGG Performing Arts and Wellbeing School in 2018.  This was part of Streetwise Lancashire in Warton (founded in 2002).   She is now the managing director of Streetwise and has big plans to impact the community through this.  The EGG School focuses on the self-development of young people through affordable classes that give them the opportunity to explore new talents and benefit from mental health support.  Ella has been a volunteer since she was 13 years old and is committed to helping young people develop their talents and choose positive pathways that support their mental health and confidence.
Phoebe L. Hanson is a student at the University of Lancaster and did the UK101 programme in 2020.   Phoebe is passionate about creating an informed, kind future generation that can tackle the climate crisis. In 2020, Phoebe co-coordinated Mock COP26, a virtual version of COP where youth acted as delegates, engaging over 800 young people from over 140 countries.  In 2021, she collaborated with the UK Department of Education, the Italian Government, UNESCO and Youth4Climate in the creation of "Together for Tomorrow", a joint event with education and environment ministers at COP26 in order to upscale climate learning and teaching across the world.   She is a Board Trustee of youth movement building charity, Raleigh International, and part of Esmee Fairbairn's Involving Young People Collective that aims to embed a youth perspective in all their work.
If they are the future for Lancashire then the future is very bright indeed."  Rachel McQueen, Marketing Lancashire
Legacy is Common Purpose's global campaign that invests in young people (18-25 years-old) across the world and challenges them to think 20 to 30 years ahead to what their legacy will be.  As of March 2022, Common Purpose has run Legacy programmes in eleven locations in the UK (Birmingham, Bradford, Cumbria, Glasgow, Greater Manchester, Lancashire, Leeds, London, Newcastle, Northern Ireland and Sheffield.)
Our first Lancashire Legacy programme was made possible by our sponsors:  Active Lancashire, the English Football League Trust, Islamic Relief UK, Lancashire2023 and Lancaster City Council.  Their involvement enabled us to offer the programme free-of-charge to all young people in the county.
Marie Mohan, UK MD of Common Purpose said:  "We are passionate about investing in young people.  We want to give them the opportunity to have their say in their communities and to be part of the thinking and planning for the future. It's been brilliant to have seven winners from the UK and I hope that this recognition will encourage them to keep doing great things.  Congratulations to them all."
Rachel McQueen, Chief Executive of Marketing Lancashire said: "I have been involved with Common Purpose for two decades now, having taken part in an emerging leaders course myself all those years ago, and I understand the impact that it can have on young people. It is great to have two winners of the 25Under25 awards living here in Lancashire. Ella-Grace and Phoebe are truly inspirational young women, with a drive, passion and determination that is a credit to them and to the county. If they are the future for Lancashire then the future is very bright indeed."
More on all the 25Under25 Award winners here