Lancaster pals wild about swimming set up Wild North
Lancaster pals wild about swimming set up Wild North
Wild swimming or open water swimming has really caught on in recent times, with the physical and mental health benefits extolled by those who venture into our waters – in all weathers.  Safety is of course uppermost and a number of groups and wild swimming websites, have emerged to help swimmers find their perfect spot or social group, to pursue their exhilarating pastime.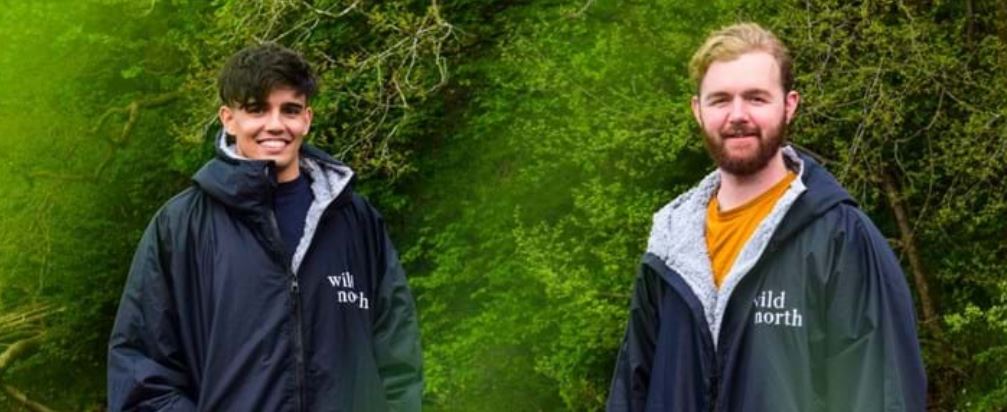 Two enterprising Lancastrian friends, Lancaster University student Matt Alpin and graduate Luke Harrison, saw an opportunity during lockdown to create a new business related to their shared passion for wild swimming. Their Wild North products are now garnering a host of fans and headlines.
The Wild North robe, is their signature product; a high-quality changing robe, featuring a waterproof outer shell, with a soft, water absorbent, sherpa-style lining, with fleece lined pockets and an oversized hood.
"The idea came out of a need for a more affordable changing robe" explains Matt "As a student and recent graduate, neither of us had large budgets to be able to afford the robes that were on the market at the time (priced at around £140-150), so we did some research to see if we'd be able to get some for ourselves at a more affordable rate.    A conversation with another swimming friend, Rob, made us realise that there might be a wider market for an affordable changing robe."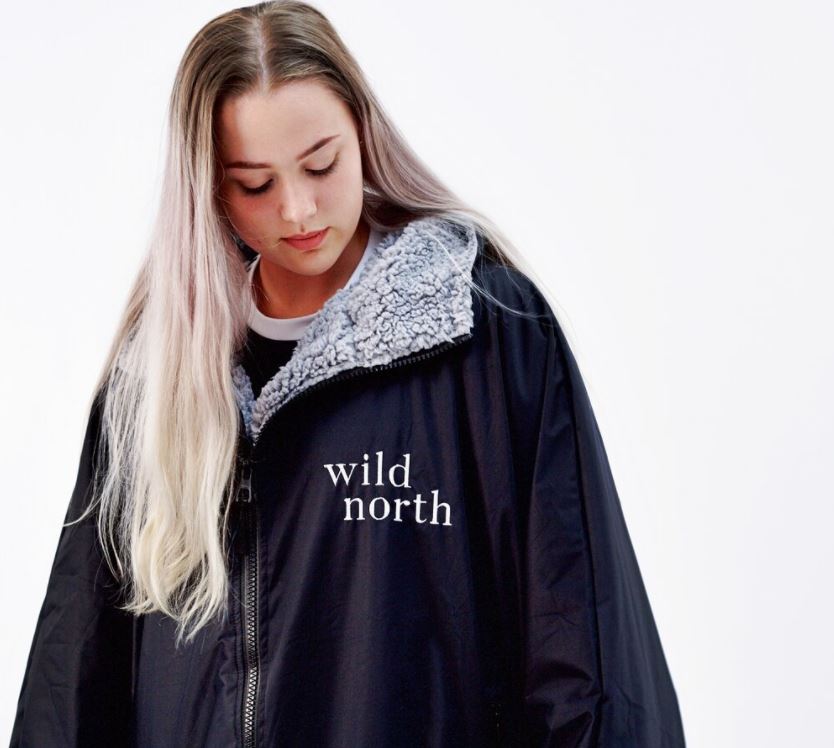 Matt admits that the process was a huge learning curve but as both he and Luke had a good grounding in the basics of branding and design, creating a brand and website was pretty straightforward.  Finding a reputable and reliable supplier, the admin, finance and supporting logistics were altogether new challenges.
Once the supplier was found Matt said everything fell into place really fast "When the samples came, we compared them to the current market leading robes and we were really pleased to find there is no difference – apart from the price!
"It was a really special feeling to have the robe, with our brand on the front, and even better to get out and test them after a swim."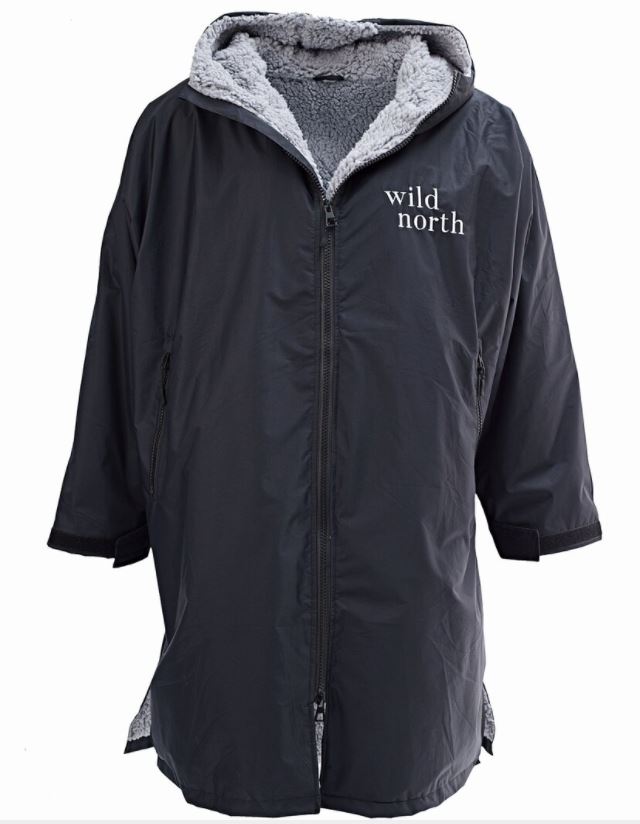 Both Matt and Luke are keen to make wild swimming and their gear available to all so their product development plans include more styles and sizes. As Matt looks to the future, he is grateful for the support and enthusiasm Wild North has received from fellow wild swimmers.
"We want to grow Wild North into a local business to be proud of, but not lose touch with our original values of affordability, sustainability and making accessing wild-swimming and the outdoors easier for everyone.
"The sense of community, particularly in the swimming community around here is immense and we'd certainly not have got as far as we have without the support of the brilliant people who live in Lancashire!
"We're in an amazing part of the world for accessing nature, with Morecambe Bay, The Lake District and even the Yorkshire Dales in easy reach, which puts us in a great position to continue to grow and expand our brand."