Lightbulb moment in pandemic
Lightbulb moment in pandemic
2020 has hit businesses hard and like many others redundancy was the outcome. Seeing this as an opportunity, mum of 1, Blackburn-born Sarah Hardy, took the time to adjust and find new focus. Then came the lightbulb moment (hence the logo)!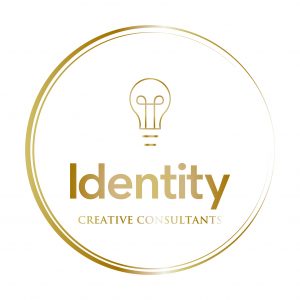 With over 20 years of experience in sales and marketing across retail to hospitality, services to manufacturing, Sarah was perfectly positioned to create a new agency to support SMEs. From content creation for industry leading brands to press releases for product launches, she has gained a wealth of knowledge and realised those insights could help grow other businesses.
She is delighted to have made this happen, especially during the current time, saying "I am really passionate about what I do and have so much to offer to these SMEs so I brought all my thoughts together and on 1st August 2020, Identity Creative Consultants was born!"
Launched in Lancashire in August 2020, Identity Creative Consultants was inspired by working with small businesses who often don't have the resources to market their business. Known to be exciting companies, who have fabulous products and great ideas they often have limited funds to grow. That's where Identity Creative Consultants steps in.
Identity Creative Consultants are doing things differently. Costs to clients are kept to a minimum due to low overheads, environmentally friendly ways of working and a targeted approach. Every project is tailored to each business and is totally bespoke. From one off pieces of content to long term social media projects, Identity have found that the flexibility is well received by business owners.
Content Creation to Social Media and Design to Business Solutions, Identity are able to offer a multitude oflow-cost marketing and support services to SMEs across the region. Each service is provided in a unique way and already clients are starting to build. Within the first week of launch Identity won 2 new clients. They have an interiors business who are taking advantage of daily live support on social media as well as providing weekly content written for a technology company.
Sarah is also proud to be supporting the local Rotary Club of Great Harwood and Rishton who are using the business support and content sides of the Identity business. They have regular aims and objectives and creating awareness of their causes is essential for the fundraising they undertake.
Sarah has high hopes for Identity Creative Consultants saying "There is a need to support small businesses and start-ups across the area, especially now as they are faced with so many new challenges. I hope that my business can be seen as a feel-good story and I have the opportunity to work with as many of these entrepreneurs as possible".