Patrick Grant helps fulfil order for NHS scrubs made in Blackburn
Patrick Grant helps fulfil order for NHS scrubs made in Blackburn
A Blackburn community clothing company founded by Patrick Grant was quick off the mark to support the national appeal for manufacturers to switch production to NHS scrubs during the Covid-19 crisis.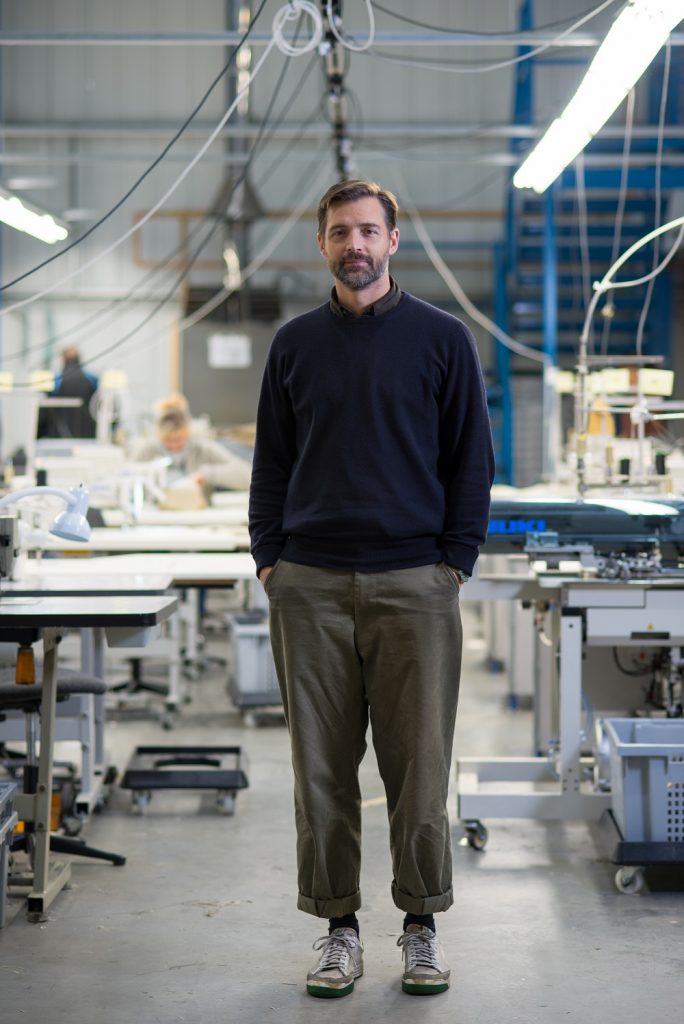 Patrick, who is currently on our TV screens in series 6 of The Great British Sewing Bee, explains Cookson & Clegg's involvement and the incredible number of garments already produced.  He has remained in Lancashire to help fulfil the order.
"When the PPE factories overseas started to close down we started to get calls from UK based suppliers whose supply chains had been cut off. One call we took was from Alsico in Preston, a major supplier to the NHS, who needed two piece scrub sets.
"At Cookson & Clegg we have a history of making military and other uniforms so we were happy to step in. Everything was turned around in just a few days; we received technical specifications on a Tuesday, we'd made samples by the end of that day, the samples were signed off at 10am the next day and bulk fabric was forklifted off the wagon at 3pm that afternoon. The first production pieces started to come off the line at 4pm on Friday afternoon two days later."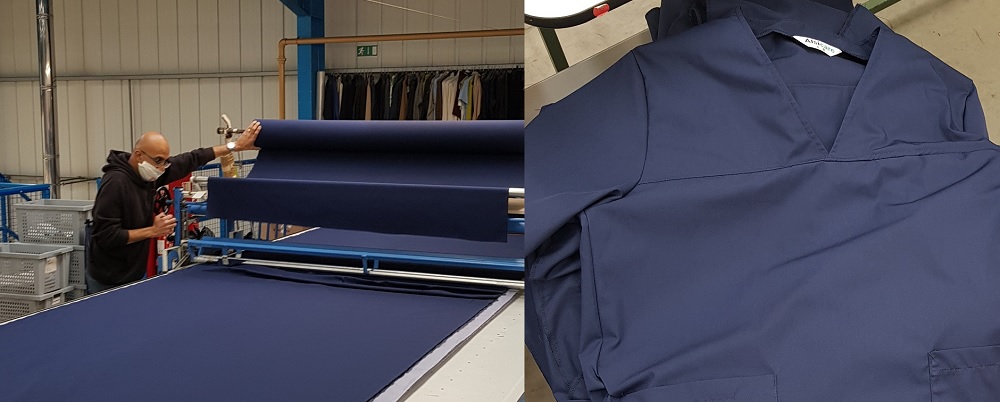 Cookson & Clegg was founded in Blackburn in 1860 and grew into one of the main suppliers of military outerwear and other sewn goods for the British Army and other armed forces in the 20th Century.  Today they apply the same skills essential to the creation of military grade clothing to the manufacture of many of the UK's premium clothing brands.
The current challenge Patrick proudly states "Has been a brilliant collective effort" and continues "We've had help from a number of local manufacturers; County Brook Mill in Colne have helped with cutting fabric; Edward Taylor Textiles in Blackburn and Eastman Staples in Huddersfield have lent us machinery; Hobkirk's in Blackburn brought an engineer back out of furlough to build us some machines; Carringtons in Chorley are providing the fabrics.
As well as quality scrubs they are also making an anti-viral snood which is going to a huge range of applications globally.
"In the past 6 weeks we have shipped over 100,000 sewn items of PPE and the rate is going up.   In a typical week, pre COVID,  Cookson & Clegg typically made about 300 to 400 garments for UK designer brands. It's been a big and rapid change, but our staff have embraced it wholeheartedly, and they are very proud to be contributing to the national effort."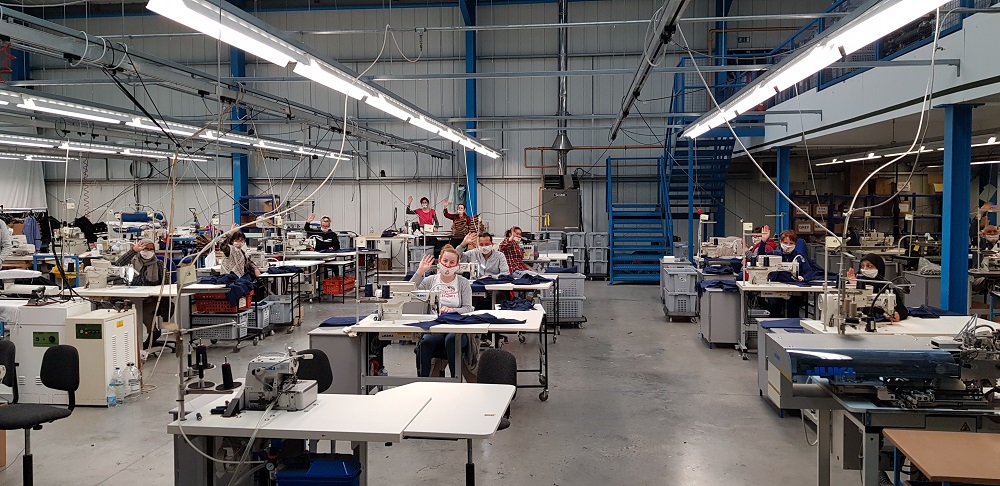 "I'm happy to see people in the UK realising the worth of those people who make things for a living. People in manufacturing jobs are once again being valued nationally."   Patrick Grant