Sales surge in lockdown for Blackburn web developers
Sales surge in lockdown for Blackburn web developers
A series of new contract wins has seen eBusiness UK's sales jump more than 50% over the same period last year.
The Blackburn-based web development, ecommerce and digital marketing agency has landed more than a dozen new contracts with businesses from throughout Lancashire and beyond in May, June and July.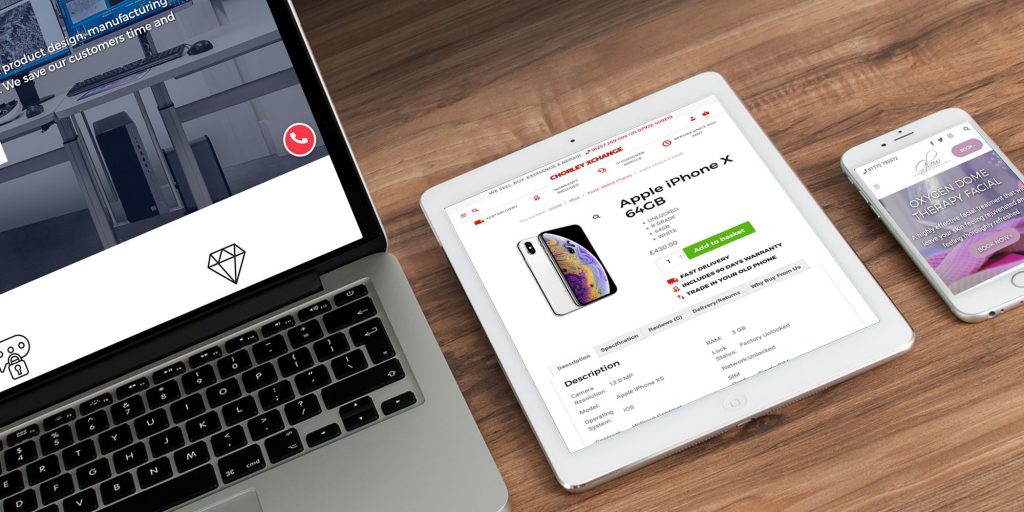 The new contract wins include a complete new website and search engine optimisation (SEO) campaign for Bamber Bridge-based Neales Waste Management; as well as a new website for Chorley Xchange, the mobile phones and accessories retailer operating multiple stores in the region.
New SEO campaigns have also begun for Nybble, the national managed IT services provider based in Blackburn, and DMA Associates, the Preston-based Chartered Building Surveyor. eBusiness UK will also deliver website improvements and an SEO campaign for Cumbria's Driveline Engineering, a specialist in providing power transmission services to the quarrying industry.
Working further afield, eBusiness UK has also launched a new project on behalf of Luminet, the high-speed internet connectivity provider which operates three offices in London. The two paired up on an SEO campaign in December 2019 and the customer has been so pleased with the excellent rankings achieved that it called in the team once more, this time to migrate to a new, more productive website which retains the SEO equity established so far.
eBusiness UK's success comes against a backdrop of a shrinking economy and uncertainty for the future caused by the global coronavirus pandemic.
However, director Latif Kothia believes that Lancashire's confidence and resilience has seen many forward-thinking organisations take the opportunity to invest in their recovery.
Latif said: "When the scale of the pandemic first became apparent, many businesses became nervous and began planning to cut costs. But as time passed and we had the opportunity to assess the situation, the business community realised that we could all work together to overcome this.
"Historically speaking, it is the brands that invest the most in raising their profile during tough times that emerge in the strongest position, and I think that's what we are seeing here. We are working with organisations from a range of industries but what they all have in common is a desire to be proactive and take control of the situation."
Latif added: "We're thrilled to have won so many new contracts with established, well-respected Lancashire brands but we are also particularly pleased to have strengthened our relationship with Luminet, which is thriving in a particularly competitive market with the help of our specialist digital marketing services."
One factor in its recent success has been eBusiness UK's decision to offer customer-friendly payment plans, which allow organisations to commission new projects straight away but spread the overall cost over several months.
"The pandemic put a lot of stresses and strains on cash reserves but we didn't want that to stand in the way of anyone launching a timely new project, so this was our way of doing our bit to support the local business community," said Latif.