Team-building, away-day or corporate hospitality?
It's 'cheers' to team days at Brindle Distillery
Team-building, away-day or corporate hospitality?
We've spent time apart, stared at each other on Zoom and kept things together despite all the challenges and changes to our way of working. Sound familiar?  The last two years have changed the way most of us work and now, as we come back together and readjust, what better way to break the ice than a team away-day that taps into new ways of thinking; learning through a completely different business to our own, whilst at the same time acquiring new skills and knowledge through a shared, unforgettable experience.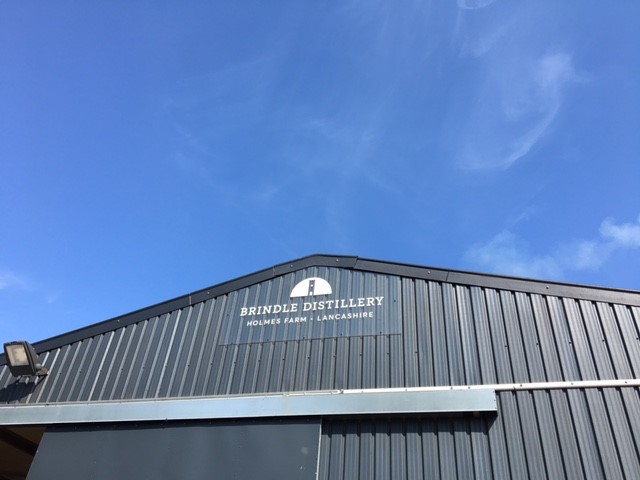 The Brindle Distillery, home of Lancashire's multi-award-winning Cuckoo Gin, is celebrating its fifth birthday this month (June) and is keen to share its business journey and hands-on experience days with businesses from across the county and beyond. Call it team-building, away-day or corporate hospitality – it's fun as well as educational and bonding, in a relaxed and fascinating environment.
They certainly have an inspiring farm diversification story to tell; from the spark of an idea and learning the ropes, to set-backs and successes. Every business journey is unique but there are always common challenges, pitfalls to be avoided and Master Distiller Mark Long, opens our team away-day (or half day in our case) with an honest introduction to the young life of the Brindle Distillery.  Proudly ending this first section with a generous nod to their supportive local community and stating, with some satisfaction, that they are now a serious employer in the area.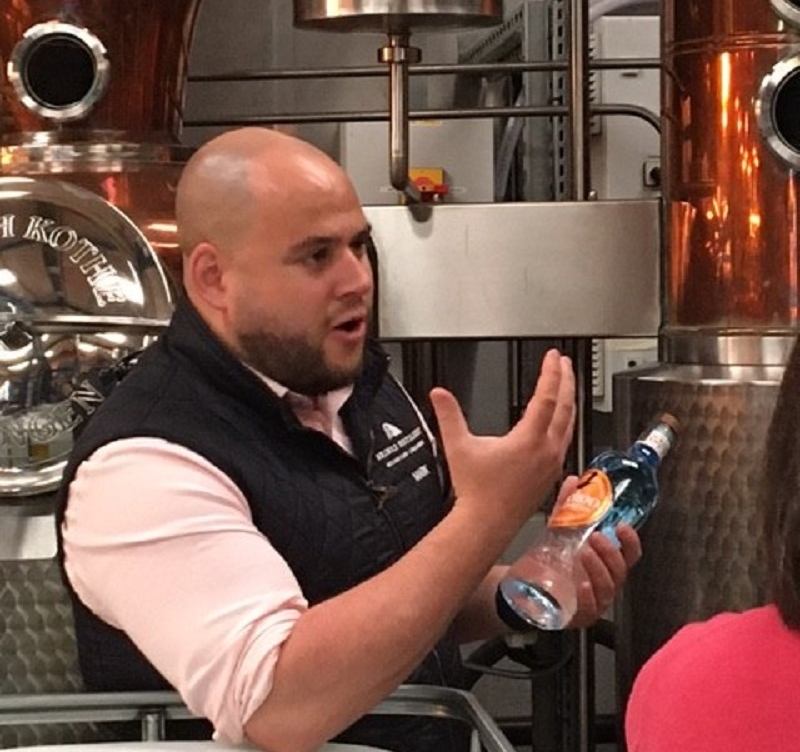 A tour of the stills and explanation of the process follows, with a chance to ask any burning questions and then it is time for some lunch. Excellent platters of charcuterie and Lancashire cheese are on the menu today and even the offer of a G&T, for those wise enough not to drive.
After lunch the business of creating our very own personal gin.  Mark explains the basic mix of botanicals that makes gin….well, gin. These are already weighed out for us. We're then introduced to an array of other spices, roots and dried fruits that we can add to the mix to create our own personal taste sensations. We all return to our mini stills and watch the magic happen before our eyes, with the gentle drip of gin, slowly filling the lab-style beakers.  For some its takes us right back to school and chemistry lessons, as we discuss the ingredient choices we've made and thoughts on the business in hand.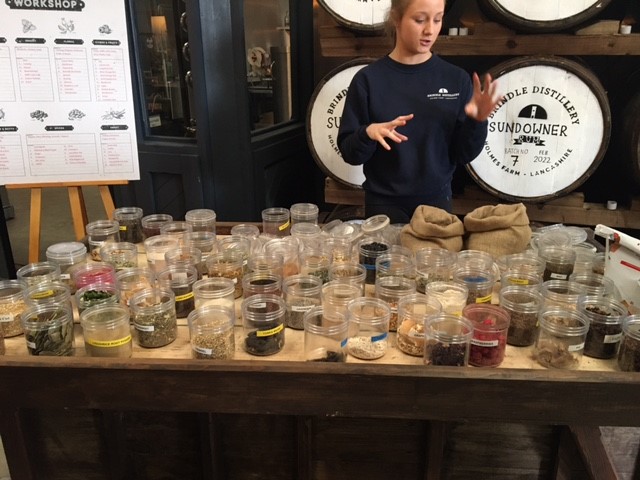 Nice touches include a personalised label for the bottle, which we all duly fill in and also add to the distillery record book (should we come up with a recipe that we want for future refills!)  It's then time to check the alcohol content of our gins and expert tasting by Mark.   Yes,  he is going to choose his favourites! Fuelling the competitive atmosphere and excited chatter, as we sample each other's mixes.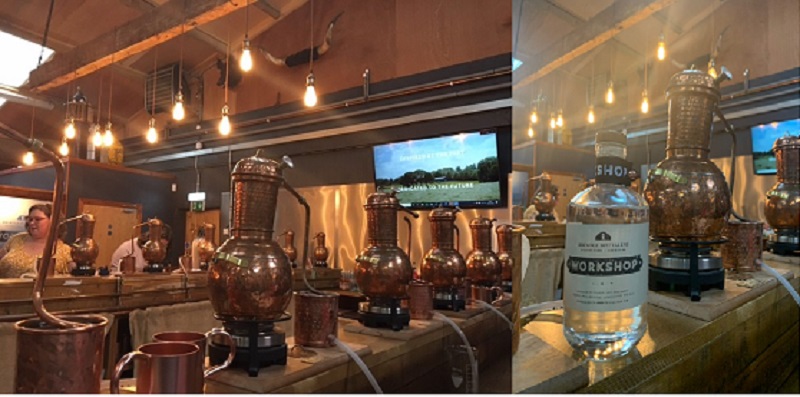 We all did a pretty good job but there were three standout gins, one whose creator set out to recreate a rhubarb and custard tipple – and succeeded, much to the delight of our Master Distiller. Mark then awards prizes to the three top gin-makers and our wonderful fun-packed afternoon comes to an end.
The Brindle Distillery offers a range of corporate experiences, including this gin-making experience.  There's everything you need for your business presentations, with large screens and wi-fi on site, if you're looking to combine a staff meeting, board meeting or client presentation with a team building workshop. There's also outdoor seating for break outs and comfort breaks, as well as plenty of free parking – all set in glorious Lancashire countryside just minutes from the M61.

Take your meeting to the farm.
To discuss your business meeting, corporate hospitality, away-day or team building needs call Mark on Tel: 01772 323313 https://www.brindledistillery.co.uk/