The Cartford Inn adapts business model during Covid-19 crisis
The Cartford Inn adapts business model during Covid-19 crisis
"It was a really emotional time for us at the start of lockdown" says Jean, daughter of Patrick and Julie Beaumé and one of the core team currently keeping the Cartford Inn going.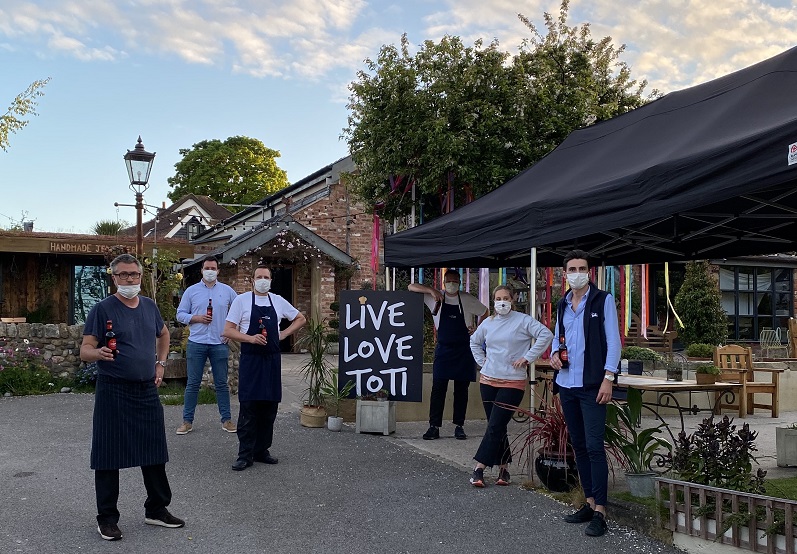 Survival was the priority at the award-winning Cartford Inn where the initially devastated 'Cartford family', picked themselves up and got on with the development of their TOTI (Taste of the Inn) at Home mail order and take-away operations. And one of their early saviours was their devilishly moreish brownies – that have become the lockdown brownie of choice.
As Jean explains "It was one of the easiest things to do at the beginning, because you can post brownies. I set about sorting out the packaging, got some good quality photos on the website and I woke up the following morning to 150 brownie orders." She laughs "I hadn't even organised the courier service, we knew nothing about commerce or postage at that point – It was very exciting and stressful all at the same time."
Add TOTI staples such as Wild Garlic Pesto, chilli jam, chocolates (Brian Townson's NHS lips chocolates, raising funds for NHS, had been in great demand over Easter) sauces and chutneys,  and the online shop really took off.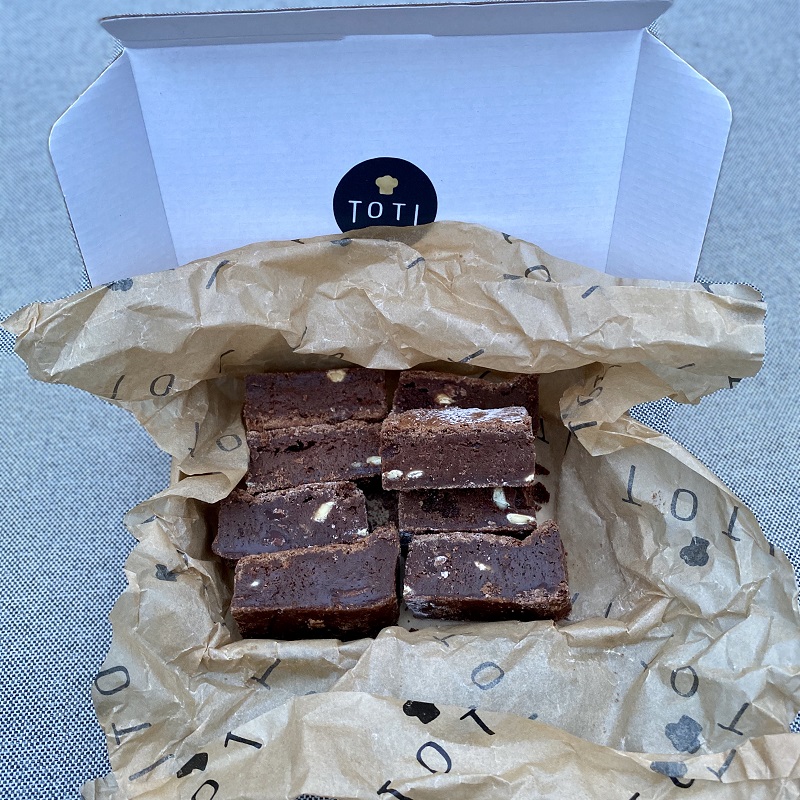 Brownies aside Jean recalls the news of lockdown "Just being told to close, when we've built up a family business over the years, what are we going to do now?
"Even though we had lots of amazing ideas there were so many financial things to sort out. A business can't survive with 50 staff and no income coming in, it was so stressful. When the furlough scheme was announced, that was such a relief."
The family then looked at the opportunities around a take-home brand and operation.
"It's something we've always wanted to do a Taste of the Inn – at home but never really had time to do it. We had so many meetings about how it could happen, whether to be collection or delivery? We went round and round in circles but came up with something that we thought would work and that first week we had such an amazing local response. We have such loyal customers and then we got a mention from Jay Rayner (The Observer critic) and others who spread the word in London and nationally."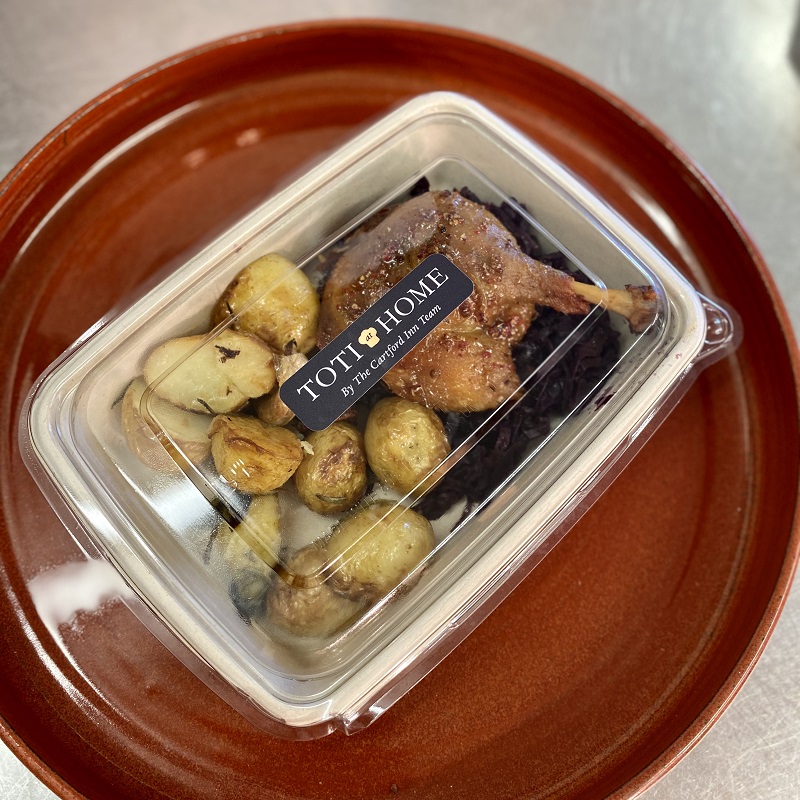 TOTI-at home now runs Thursdays to Sunday and Jean can't praise the chefs enough (2 chefs, including Taste Lancashire Ambassador Chris Bury, returned from furlough) "The chefs have come up with some awesome dishes, they're really creative and have developed delicious food that also travels well and retains the heat. I think they're really enjoying playing around with the dishes."
With speciality menu on Thursdays (Spanish, burgers, ribs night all very popular) a fortnightly changing menu on Fridays and Saturdays, and roasts for Sunday – it appears the family's revised business model is working well.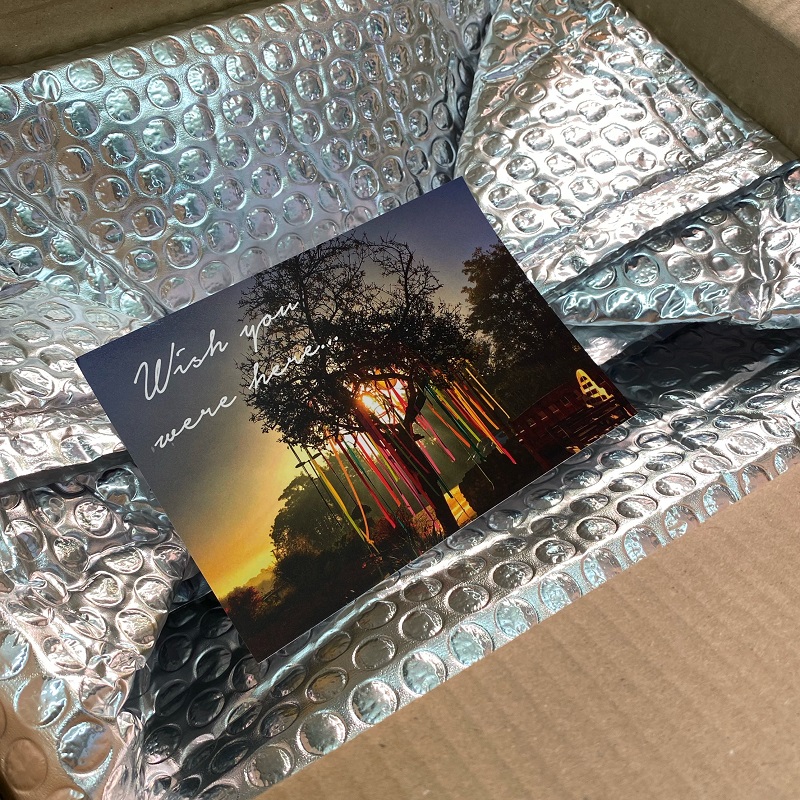 Looking to the future? Jean concludes "We have lots of plans for re-opening we have four greenhouses arriving soon, which is a really exciting 'dining in the garden' project.
"We're conscious of the challenge ahead, we're trying to get as ready as we can and we're hopeful for what the future can hold."