The Family Fold
Farm diversification might be mainstream today. But the pioneering family behind Mytton Fold Hotel and Golf Club lead the field decades ago
The Family Fold
Barbara Bryan is formidable. For much of her life she has been dedicated to driving the success of her family business, Mytton Fold Hotel and Golf Club in Langho. It is a grit and drive that runs in the family.
'We won't give up,' said Barbara. 'I must have inherited that. But when it is your own family business, you don't ever want to be the one where the business doesn't succeed. You want to be proud you've looked after it and seen it thrive.'
It was Barbara's great grandparents who first forged the way for success at Mytton Fold. They moved to the site as tenant farmers in 1912 before it was taken over by her grandparents. They were progressive farmers and the first in the area to install electricity and a milking machine.
It was Barbara's dad, Frank Hargreaves, who then took on the farm with wife Lilian. It was a busy time with 100 acres of livestock farming. But they hit dark days after losing almost 750 pigs to the highly contagious swine vesicular disease.
With no chance of income the couple, who had son David and twins Carole and Barbara, took the bold move to change the farm into a restaurant with rooms. In 1982, following extensive building work and a large loan approved with the help of Lilian's impressive baking, they officially opened Mytton Fold Farm B and B. Their efforts paid off, within ten years they had transformed the bed and breakfast into the only three star hotel in the area with its own golf course.
'This was how Mytton Fold was born,' said Barbara, director of the business along Carole and David. 'It's incredible to think they would consider doing this back during a time that it just wasn't what people did.
'But it was that or lose the farm. I remember my parents having to sleep on the couch so paying guests could have the rooms. They did it because they had to, but they were also really forward thinking.'
But it was following her father's death in 2006, the family came to a crux moment.
'It was a big decision to take over after dad died,' Barbara continued. 'Losing him was a really hard time for us. It was just after he died that we got Small Hotel of the Year at the Lancashire Tourism Awards.
'That moment made me realise we are actually quite good at what we do and it gave us a real boost. It was up to us to carry on what dad has worked so hard on with mum and it was our job to continue the business.'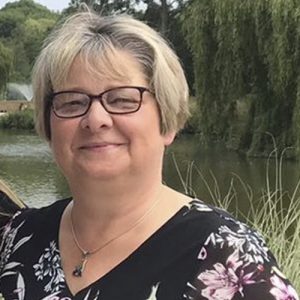 Determined, Barbara, who was shortlisted in the Tourism Superstar category at the 2018 Lancashire Tourism Awards, continued the family tradition of leading the field. As well as extending and updating the hotel, she has also revolutionised the hotel by creating a wedding venue loved by brides and grooms – including Bolton comedian Peter Kay who tied the knot at the Langho venue – and she has empowered employees to take more responsibility.
In 2014, Mytton Fold, a partner of Marketing Lancashire, was one of the first places in the country to introduce Footgolf, a sport that combines the accuracy of golf with the excitement of football. It's something that has become a USP for the hotel.
'We were the first to do it in Lancashire,' said Barbara, who was a finalist in the Tourism Superstar category at this year's Lancashire Toursim Awards. 'You use footballs and kick it around the golf course, the holes are in the rough, it's incredible fun. Sometimes we can have 80 people out there, it's great to see the enjoyment they get.'
The family tradition is set to continue as Barbara's daughter, Sarah, who recently finished a hotel management degree at The University of Essex, has joined the family business. The 21-year-old, a trainee manager, was determined to become a part of Mytton Fold's future.
'There was never any pressure for her to,' said Barbara. 'In fact, I wanted her to go away to university to get that experience of being away from here. But she really wants to be part of it all. She absolutely loves it and has been absolutely great. It feels good to have her here.'
Barbara is also dedicated to putting back into the local community, heading up the local Girlguiding group as well as being county commissioner for guiding in Lancashire. She takes great pride in instilling strong values and passing on valuable skills to the young girls that have been members of her group.
Next year, she will travel to Sri Lanka as part of a research trip to discover new future opportunities for Girlguiding in the international community. For Barbara, it is a once-in-a-lifetime opportunity as well as a chance to nurture and provide opportunities for young women.
'I'm immensely proud to be a part of Girlguiding and to go to Sri Lanka is an opportunity not to be missed,' she said. 'We'll be looking at options for a new project which will mean girls will be able to travel out to Sri Lanka in the future.
'Guides were established in the North West with a lot of help from Rachel Kay-Shuttleworth from Gawthorpe Hall. She was a pioneer of the movement and did wonders for us. It was a big decision for me to take the role of the county commissioner, we had to make the decision as a whole family and the proviso is the business comes first. But I couldn't not do it. It's an incredible opportunity.'
Barbara is now determined to forge ahead with plans to maintain Mytton Fold's position as a leading accommodation provider, wedding venue and golf course. And while mum Lilian has officially retired, Barbara still has coffee with her each morning to update her on the family business.
'Mum is still the soul of the business,' said Barbara. 'I still rely heavily on her and I love to go over things with her each day. She still advises me and it's great to be able to do this with her.
'We want to continue to empower our staff, giving more responsibility to people has really worked for us and we're working on boosting weddings and developing more themes. We're also looking at doing yoga retreats.
'We're really lucky as a family that we all get on. Michael, my husband is a big part of it too because he's helped to bring Sarah up. I absolutely love Mytton Fold, it's been and will continue to be a big part of my life. I wouldn't and couldn't have done anything else.'