The Future of Food and Farming in Lancashire
The Future of Food and Farming in Lancashire
Marketing Lancashire is proud to support a series of events focused on the future of food and farming in Lancashire.
The events are a collaboration between The Larder and The University of Central Lancashire Centre for Sustainable Transitions. With an 'on the farm' discussion taking place at four locations across Lancashire, with guest speakers at each event presenting on a range of farming and food related topics. These events centre around a locally sourced lunch provided by The Larder.
On 25th May, Michael and Lisa at the Farm on The Fell are hosts. With guest speakers Abi Williams, Project Lead for the Food Ethics Council's Dairy Project and David Finlay of The Ethical Dairy (Rainton Farm), one of the largest visitor attractions in Dumfries and Galloway with 70,000 annual visitors.  David and Wilma Finlay are currently refocusing their visitor centre as an agri-food experience destination.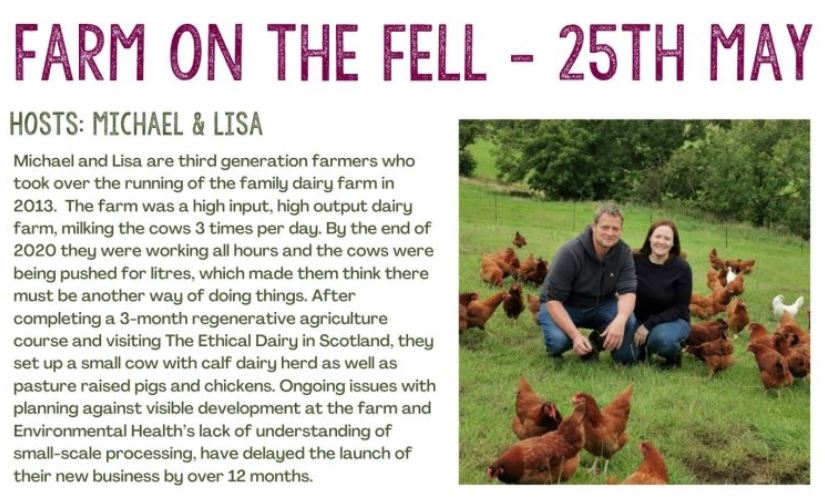 The event on 30th May is hosted by Peter Ascroft. With guest speakers the renowned Lancashire chef, Nigel Haworth, Lisa Edwards, arable farmer and Chris Treble,  respected professional food-buyer with Lancashire-based retailer Booths.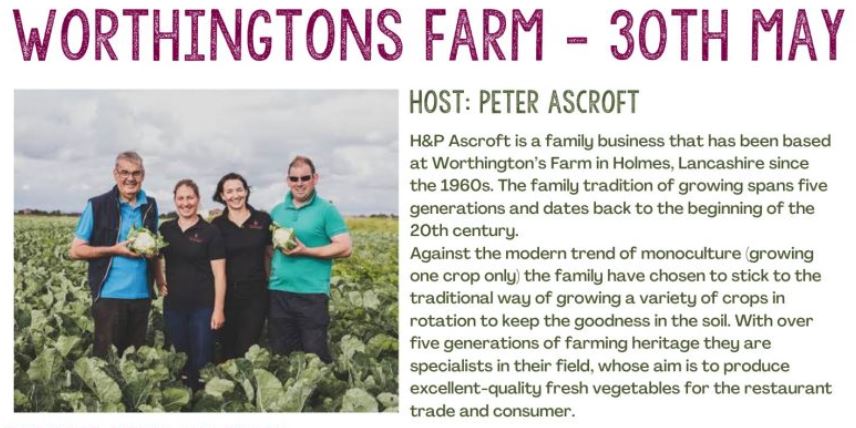 Harold Elletson hosts the event on 1 June. With guest speaker Vicki Hird, award-winning expert, author, strategist and senior manager who has been working on environment, food and farming issues for over 30 years and is part-time Head of Sustainable Farming at Sustain. She is joined by Adam Briggs, NFU Environmental Advisor for the North West.  Adam was an original member of Sustainable Food Lancashire.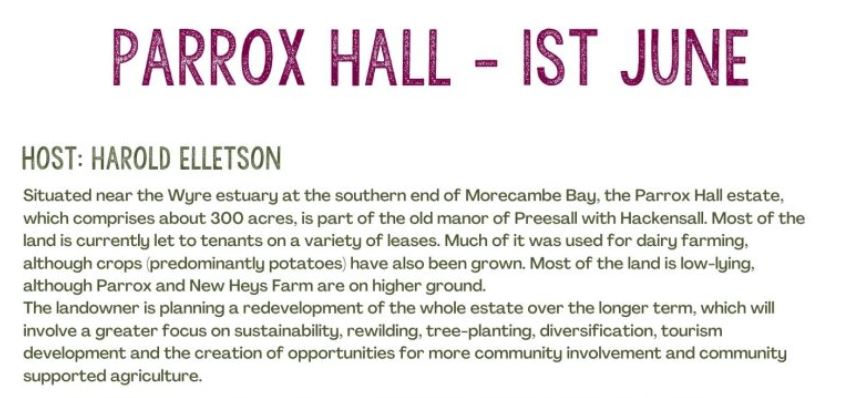 The event on 6 June is hosted by Emma and Ian O'Reilly. With guest speakers Hilary McGuire,  Vicki Hird, Conservation Advisor for the Royal Society for the Protection of Birds (RSPB) in the Forest of Bowland and Tony Mulgrew, Chef Manager and BBC Food and Farming Award Winner 2014.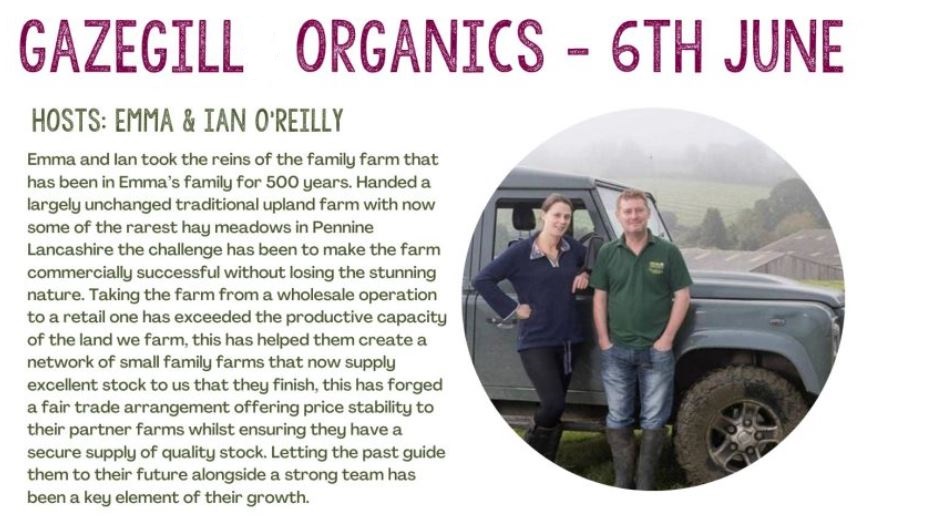 If you would like to attend then please email Kay@larder.org.