UCLan-made sanitiser delivered to care homes
UCLan-made sanitiser delivered to care homes
Care homes in Preston and the surrounding area have said thank you to the University of Central Lancashire (UCLan) for creating and delivering much needed hand sanitiser to help fight the spread of coronavirus.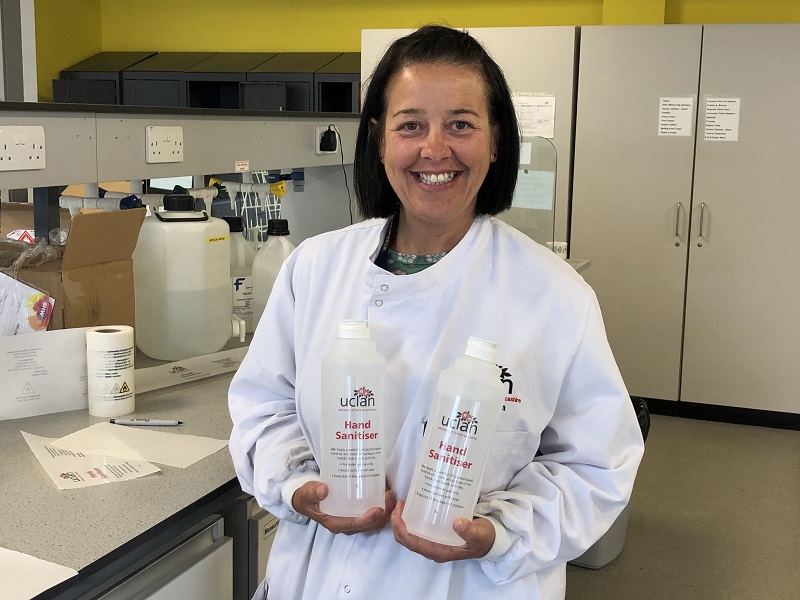 All 120 litres of the hand cleaning product, which was made by four specialist technicians on UCLan's Preston Campus, has now been distributed to a variety of care homes in Preston, Freckleton and Hesketh Bank.
Among them is Preston Glades Care Home, in Ribbleton, which received 35 vital litres of the sanitiser. Manager Justine Hornby said: "Hand sanitiser has been so difficult to get hold of, in our last delivery from our suppliers we only received 12 of the smallest bottles so to get 35 litres from UCLan is brilliant. It means we've got enough hand sanitiser for our visiting professionals to come in and ensures the safety of our residents and staff."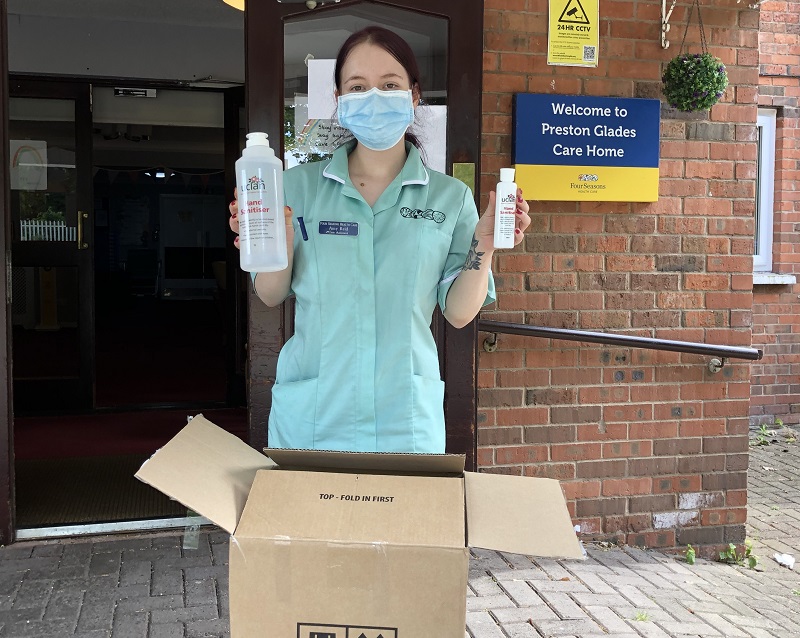 Leanne Pittam, Manager of Southview Lodge Residential Care in Hesketh Bank, explained the 20 litres of hand sanitiser has allowed family members to start visiting their loved ones. She said: "It's been absolutely vital in enabling us to open a visiting pod for relatives to visit the residents while also ensuring we have enough for staff to use after every single task. Our usual suppliers either haven't got any stock or are only allowing us to buy small quantities so to have 20 litres delivered for free is amazing."
The team used the existing chemical compounds' stock to make the sanitiser in a teaching laboratory in JB Firth Building. They followed a World Health Organisation recipe for two formulations – one which is isopropyl alcohol based and the other is ethanol based, both of which have final alcohol concentrations of above 75%.
Tony Dickson, a technical manager from Learning and Information Services, was one of the team who made the sanitiser and distributed it. He said: "It's great the University has allowed us to use resources for this purpose, we're just happy to be able to help out in some small way that hopefully helps protect those that need it. It's been a real team effort, and everyone is happy to have played their part."