Under starter's orders - Partington's ready to welcome back guests
Under starter's orders – Partington's ready to welcome back guests
As Covid restrictions are eased, award-winning Partington's is all set to welcome back friends and guests to its holiday parks, with a host of new green initiatives and one mobile innovation that's guaranteed to please.
Committed to sustainability and a healthier environment for all, Partington's is introducing 100% recycled plastic picnic tables for the 2021 season – made mainly from recycled plastic bottles.  Choosing recycled plastic reduces the consumption of fresh raw materials and helps to reduce energy usage. The high-quality recycled outdoor furniture will be a great addition to the Parks, offering the perfect place to enjoy a picnic.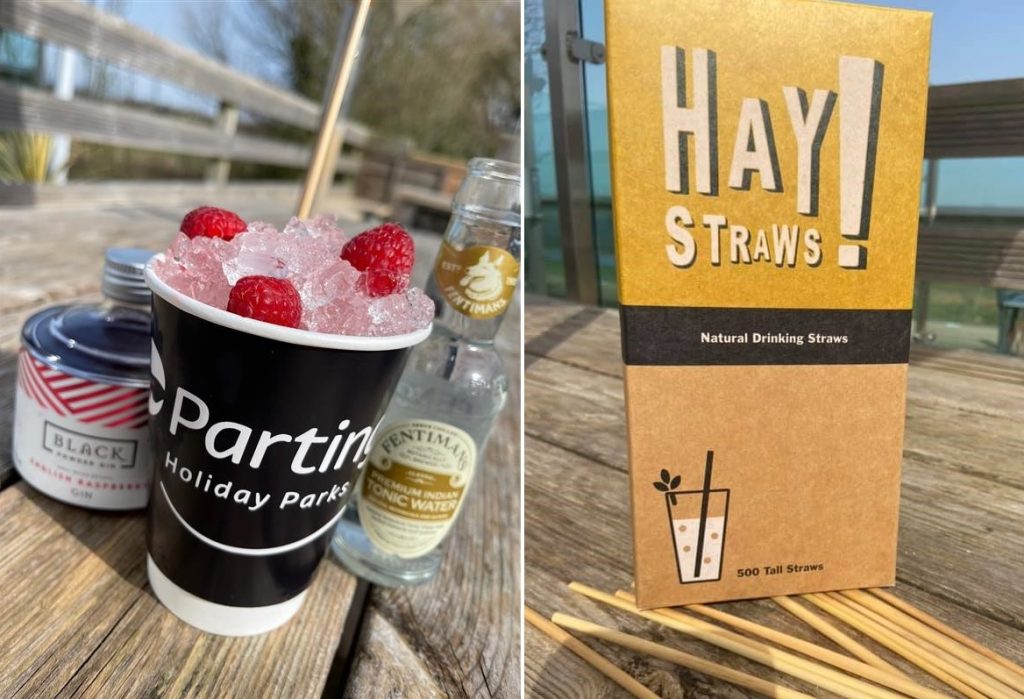 They're also swapping paper straws for 100% biodegradable hay straws made from wheat stems. Hay straws have multiple benefits not only are they biodegradable but they are entirely compostable and don't go soggy in a drink, like paper options often do. To accompany the new straws will be 100% recycled paper cups, which are compostable; manufactured in the UK using FSC approved paper
In the current climate innovation and creativity has played a key part in adapting their offering to meet the customer demand ready for their April re-opening date. As their social areas and bars, for now, will remain closed they had the brilliant idea of transforming 5 horse boxes into mobile bars. Thereby continuing to serve their guests with their favourite beverages and snacks, that are so much a part of their holiday experience.

The Horsebox bar refreshments will include prosecco, lager and locally produced Black Powder Gin and thanks to a new agreement with local, celebrated, ice-cream maker Wallings – delicious Vanilla, Raspberry Swirl, Toffee Crunch, Triple Chocolate ice cream and Mango Sorbet (vegan option).
Thinking outside the box has meant their customers will be able to enjoy the Partington's experience in a Covid-safe environment. Partington's believe they are the only Holiday Park in the Fylde Coast to bring this service to their guests and they're immensely proud and very much looking forward to the new season.
Family Caravan Holiday Parks from Partingtons Holiday Parks
#SeeYouSoonSafely