University of Central Lancashire – Where opportunity creates success
28 January 2022
University of Central Lancashire – Where opportunity creates success
At the Lancashire School of Business and Enterprise we aim to equip students with the tools they need to generate ideas and turn them into reality. To do this, we supplement our programmes with a range of opportunities. Our Tourism, Hospitality and Events Management degree programmes are taught by internationally renowned experts with extensive first-hand industry experience.
Check out some of the fantastic opportunities and research taking place in the School by our students and academics in the Lancashire School of Business and Enterprise.
Dark Tourism:
Philip R. Stone, Ph.D. is an internationally recognised scholar in the field of 'dark tourism' and 'difficult heritage'. He has published extensively about the subject in academic literature and has presented his work at conferences across the world. Philip is also a media consultant on dark tourism, with clients including the BBC, CNN, The New York Times, The Guardian, and The Washington Post.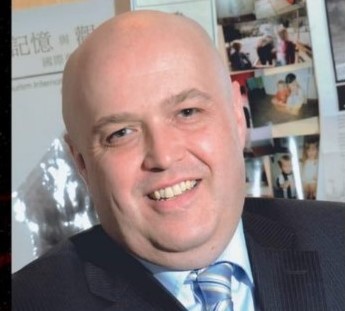 Dark tourism is the act of travel to sites of death, disaster or difficult heritage within the visitor economy.
Philip is Executive Director of the Institute for Dark Tourism Research (iDTR) at the University of Central Lancashire (UCLan), UK. The iDTR is the world's only dedicated academic hub dedicated to dark tourism scholarship.
Since 2004, UCLan have been at the forefront of this global interdisciplinary research area, with over 250 research outputs and media consultations in the field. The iDTR has offered thought leadership in this provocative, emotive and sensitive subject.
The iDTR now brings 'dark tourism' to the mass market with a new travel guide book. The book is part of the award-winning international 111 Place Travel Guides, published by Emons Verlag (Cologne, Germany). This book focuses solely on dark tourism places in England with 111 separate entries.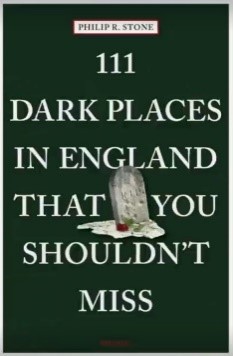 The popular 111 Places series was launched in 2008 publishing over 250 titles in multiple languages, with over 2 copies million sold.
With approximately 118 million domestic visits per year, this book will appeal to both local and national tourist markets. This book will also be aimed at international tourism arrivals which typically number around 40 million visitors per annum to the UK. The book will be well-placed to capture the visitor economy market in a post-COVID19 world.
Further publisher details at https://www.111places.com/
Journey to the East:
The online 'Journey to the East' (J2E) in December 2021 is a great example of our determination to maintain unique international student experiences at UCLan. There's a well-known saying that 'if the mountain will not come to Mohammed, then Mohammed will go to the mountain'. It essentially means that you have to adjust your thinking to the way things are.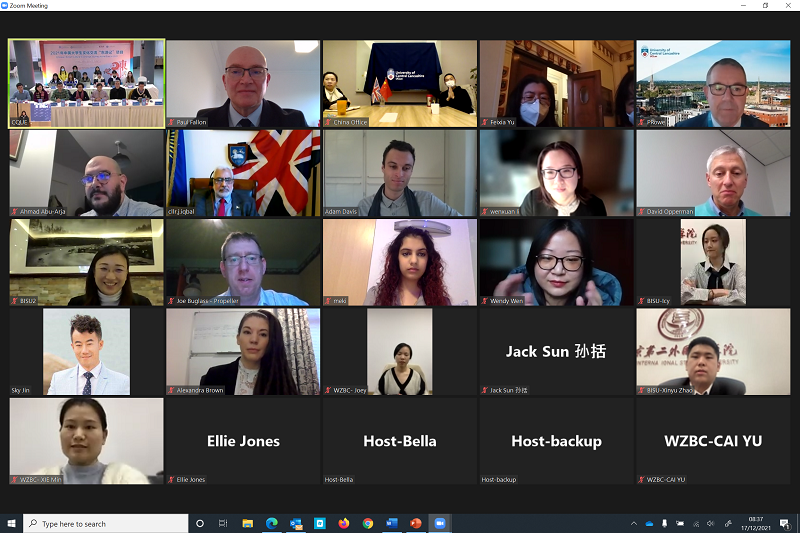 Teaching staff wanted to demonstrate this adjustment not just with the shift to online teaching but also with extra-curricular activities.  Very close to UCLan's heart is the offer of international opportunities for all its' students.  So instead of separate groups of UK students travelling to different parts of China to mix with students at individual Chinese partner universities, as has happened for the last 10 years, a virtual Dragon's Den competition was created.  Mixed teams of UCLan students and Chinese students from four of its partners competed in front of a panel of judges, which included the Mayor of Preston and the Confucius Institute.  The mixed teams each had to overcome lack of familiarity, cultural and time differences to present a single joint proposal as to how to protect the environment. Along the way, they also had the opportunity to share each other's way of living via music and songs (even singing a Christmas carol), Chinese dancing and social media platforms (including TikTok and Wechat).
Researching tourism to coastal resorts in Morecambe: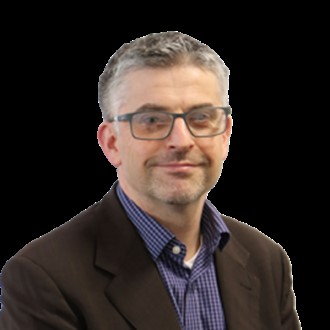 Senior Lecturer in Tourism Management, David Jarratt recently summarised his research into coastal resorts for Lancaster and District Chamber of Commerce, David took the opportunity to voice his support for the Eden North proposals, which could make a difference to Morecambe and our region. David has been looking into sense of place, i.e. the way in which we perceive and feel about places, and linking this to the visitor experience, the environment (both built and natural) and destination image. Alongside others, he is currently starting to look more closely at how elements of design inform sense of place and subsequently aim to develop a toolkit for destinations. In addition, he has been considering how people connect virtually to places during the lockdown, through place-based webcams. Viewers connect with places they knew, found the experience uplifting and, significantly, there was a positive relationship between this activity and post lockdown travel intentions. The research refers to webcams provided by Morecambe BID, Brockholes Nature Reserve, near Preston, and others. David's work is not just linked to the visitor economy and tourism places in general but also to the region.
Find out more: Chamber Chat with David Jarratt (lancaster-chamber.org.uk)
Young Citizen of the Year Award
This Lancashire-wide community celebration recognises young people up to 21 years of age who have made a difference to their local neighbourhood, to an individual, family member or a local organisation in the last 12 months. The winner is awarded £500 by the High Sheriff of Lancashire at a special awards evening, attended by all the shortlisted finalists and their families.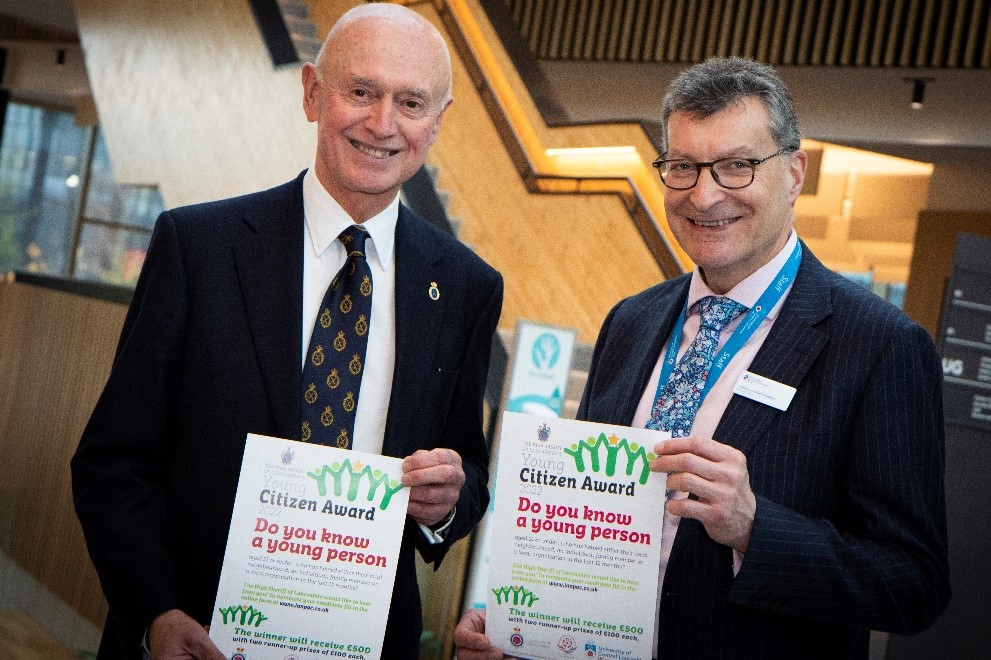 Our first-year event management student, Dee Page is supporting Lancashire Partnership Against Crime (LANPAC) to plan and manage the prestigious Young Citizen of the Year Award 2021/2022. This event will run as part of the EntrEvents service from the University of Central Lancashire.
EntrEvents is a student-led booking service, which offers practical, real-life event management experience of organising in-person and online events. Students work on behalf of actual clients to a real project brief. Events may be at UCLan, or at external venues.
Do you know a young person aged 21 or under, who has made a difference? If so, the High Sheriff would like to hear from you! Register your nomination for Lancashire's Young Citizen Award 2022 here: https://www.lanpac.co.uk/young-citizen-award
Please note: entries are open until 31 January 2022.
Find out more about Tourism, Hospitality and Events Management undergraduate and postgraduate courses at the University of Central Lancashire: https://www.uclan.ac.uk/subjects/tourism-hospitality-and-events-management