'We Care - We Act' is unveiled as the new company ethos for VEKA
'We Care – We Act' is unveiled as the new company ethos for VEKA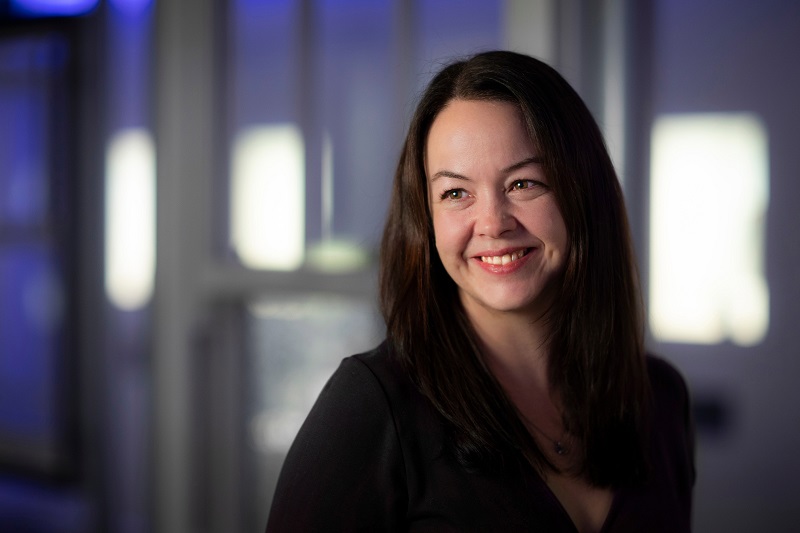 VEKA plc's Marketing Director, Dawn Stockell explains how the company is repositioning the business and helping to create a new global message bringing together the whole VEKA Group family.
'We Care | We Act' is unveiled as the new company ethos for VEKA and as Dawn explains is a much stronger statement communicating the caring nature of the family-owned business as it takes action to build a stable, sustainable future.
Q. How did the new positioning come about?
A. No one could have planned for last year and Covid-19 has had a big part in the changes we're making. What the pandemic taught us was how important our people are and how we would have struggled to get through the last 12 turbulent months without them.
It also reminded us of the importance of being part of a much larger family business. Our parent company, the VEKA Group is the largest manufacturer of extruded PVCu for window systems in the world, with subsidiaries in 40 different locations. The Group supported us during the darker days of 2020, when we were dealing with the initial lockdown that resulted in a temporary shut-down and we had to make incredibly hard decisions to re-scale our business after two of our biggest customers went into administration.
On the back of this, MD, Dave Jones had already announced his intention to step down at the end of 2020, which led to a change in leadership with Sales Director, Neil Evans* taking over in 2021. It seemed the right time to take stock, review what we stand for and, more importantly, where we want to be.
Q. So what was the thinking behind We Care |We Act?
 A.  The world has changed post pandemic, we value the things we perhaps once took for granted and we've had to adopt new ways of working, thinking and indeed living. Our We Care | We Act ethos embodies this.
We are transitioning from our former SPIRIT values, with their focus on Success, Pride, Improvement, Integrity and Team, to ACT, which has seen the emphasis shift to Appreciation, Commitment, Courage & Ambition and Trust & Responsibility.
We have always cared about our partners, people and environment and have always had strong family values, but as we look to recover from the effects of 2020 and grow as a business, our emphasis must be on action.
Q. So the group now has a new global message?
A. It's important to have a consistent message in a global company, even more so in a digital world where companies have a global reach regardless of their local geography. The last 12 months have really demonstrated that we are stronger together, so it makes sense that we share a set of values that everyone believes in.
That said, 'We Care | We Act' was developed here in the UK and will be used to shape the positioning statements of VEKA all over the world.
Q. So has it been a wholesale change?
 A. No, not all. Our Purpose remains broadly the same: 'To shape environments one sustainable product / service at a time,' but our Vision and our Mission have evolved to align with the broader VEKA Group and our new ACT values. Our Vision better outlines where we want to be, 'Strengthening our leadership position by building long term partnerships, developing talent and securing a sustainable future,' while our Mission, 'We care about our partners, our people and our environment,' better sums up how we will achieve this Vision.
Q. So what was wrong with the old company values?
A. Nothing at all. We see the changes as a natural evolution; it's about repositioning ourselves according to the needs of the world right now.
'We Care | We Act' is a much stronger statement because it communicates the caring nature of our family-owned business and shows that we have the courage to take action to build a stable future, one that is sustainable and doesn't put our business or our people at risk.
I think it better reflects our drive and resilience too and the fact that we've managed to come back so strongly after last year's setbacks, in fact, in 2021 we recorded our strongest January sales ever.
Q. What will the changes mean for your UK customers?
A. We want to take service reliability and customer experience to a new level.  We want to really explore what is of value to our customers; from innovations that add true value both now and in the future, to having a focus on CSR in everything we do. We want to ensure we are a sustainable business in the long term for our suppliers, our customers and indeed our own people, and that's where we will apply our focus. We will continue to make VEKA a great place to work, because we know that happy, engaged and valued people with a variety of expertise and skills are crucial to our success.
_____________________________________________
* Neil Evans is a Lancashire Ambassador – if you are passionate about Lancashire, have a business here and a desire to help drive future success, then we'd like to hear from you > Proud to be a Lancashire Ambassador