Taste Lancashire Ambassador launches new initiative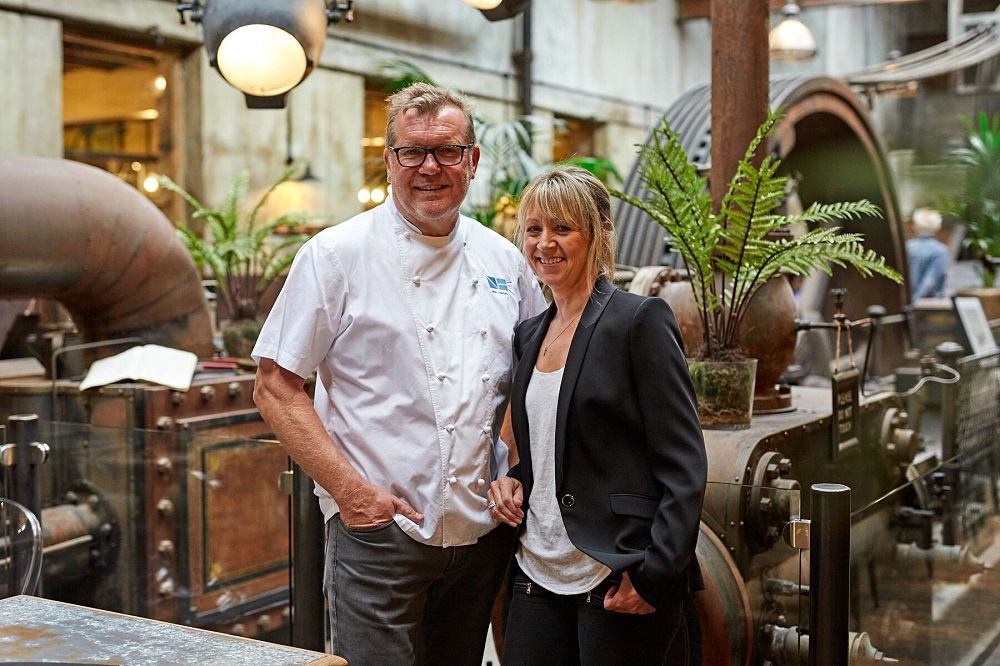 One of the UK's leading chefs and Taste Lancashire Ambassador Nigel Haworth is launching a new initiative, with a hospitality package combining his food expertise with interior design.
Michelin starred chef of 20 years, Nigel Haworth, co-founder and global ambassador of the acclaimed Northcote, and creator of food festival Obsession, has now joined forces with his wife, Kathrine,(sic) to offer a range of consultancy services with sustainability at its heart.
Kathrine studied interior design and graduated with first class honours in sustainable construction in 2010, before embarking on a range of renovation and restoration projects.
And now she is planning to use those skills working with Nigel, offering hospitality businesses the opportunity to use both of their considerable experience and expertise to deliver a new, environmentally focused, offering in F and B consultancy.
"We offer a really joined up, holistic approach to projects – combining Nigel's extensive knowledge in the hospitality industry, and my approach to innovative, best practices in construction and interior design," said Kath.
The couple both share the same passions but have very unique skill sets, with Nigel renowned for championing regional cooking and pioneering the use of local, organic, seasonal produce, long before it became mainstream.
At the same time Kathrine will be bringing her expertise for ensuring that any new developments focus on ethical and responsible choices which protect the environment, health and are economically viable.
For Nigel, working alongside Kathrine makes total sense."This collaboration makes so much sense, bringing together our strengths and creativity," said Nigel.
"We're really looking forward into making an impact on some very exciting schemes."
Nigel Haworth is a Taste Lancashire Ambassador – supporting and helping Marketing Lancashire to raise the profile of  Lancashire's food and drink sector, in order to attract more visitors and secure greater national and international recognition for the county.
© 2018 Marketing Lancashire