The Queen's Green Canopy – 10,000 trees for National Tree Week 2021
Source: Preston City Council
17 November 2021
The Queen's Green Canopy (QGC) will unveil two key initiatives during National Tree Week this month – a community led project to plant 10,000 trees in Bradford, and the launch of a QGC "Champion Cities" initiative, of which Preston is one.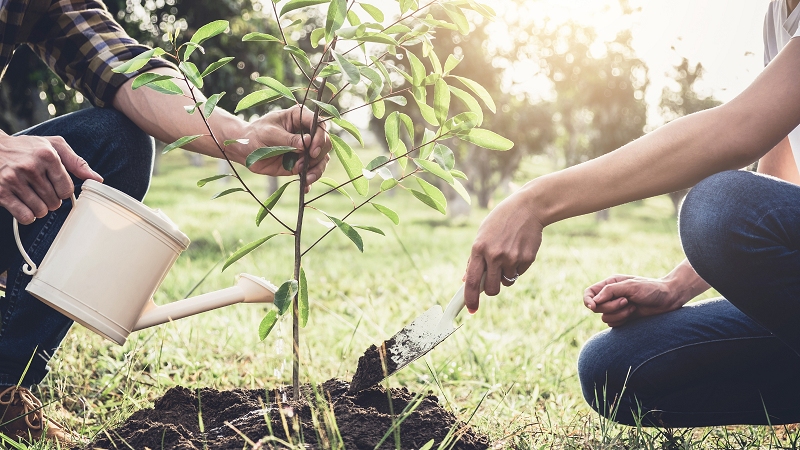 On Saturday, 27th November at Newhall Park in Bradford, the QGC will come together with the local community, schools and voluntary groups of all ages to plant 10,000 trees as part of the Council's "Tree for Every Child" programme.  Working in partnership with Trees for Cities and the City of Bradford Metropolitan Council, the QGC is continuing its programme to support urban greening in areas of high socioeconomic deprivation and low canopy cover.
Further details will be announced closer to the time. This follows the successful delivery of the QGC's first urban greening project in Tower Hamlets in October. The QGC and Trees for Cities will deliver projects in all four nations of the UK as part of the Platinum Jubilee year.
The QGC will also launch a "Champion Cities" initiative with Greater Manchester and Leicester hosting community events on the 4th and 5th December, to highlight the leadership, dynamism, and influence of some of the nation's outstanding cities which have trees and woodland as a central part of their plans for green spaces.
Other UK cities which have been awarded QGC "Champion" status so far include Belfast, Cardiff, Chester, Edinburgh, Glasgow, Newcastle, Preston, Swansea, Southampton, Worcester and York.
The QGC looks forward to hosting events to celebrate each Champion City in due course.
Deputy Mayor of Preston, Councillor Neil Darby, said, "Preston is proud to be named one of the Champion Cities for the Queen's Green Canopy, celebrating her Royal Highness' Platinum Jubilee.
"As the Golden Jubilee City 2002, we are honoured to take an active role in this unique, sustainable legacy commemorating 70 years of service. The trees planted in Preston to mark the occasion will be appreciated and well-loved by Preston residents and communities across all generations, and for those generations yet to come."
Councillor Robert Boswell, Cabinet member for environment and community safety at Preston City Council, added, "The Queen's Green Canopy is a brilliant, sustainable way for Preston to mark the Platinum Jubilee and we are proud to be a Champion City.
"As a city with multiple Green Flag awards, we have long since demonstrated that our parks and green spaces are of utmost importance – not only to the Council, but to our residents and communities. This was made abundantly clear during the pandemic when so many used our parks for their daily exercise, finding both mental and physical health benefits. Investing further into these spaces by planting additional trees is for the good of all of us."
© 2023 Marketing Lancashire