Tony Attard OBE stepping down as Chair of Marketing Lancashire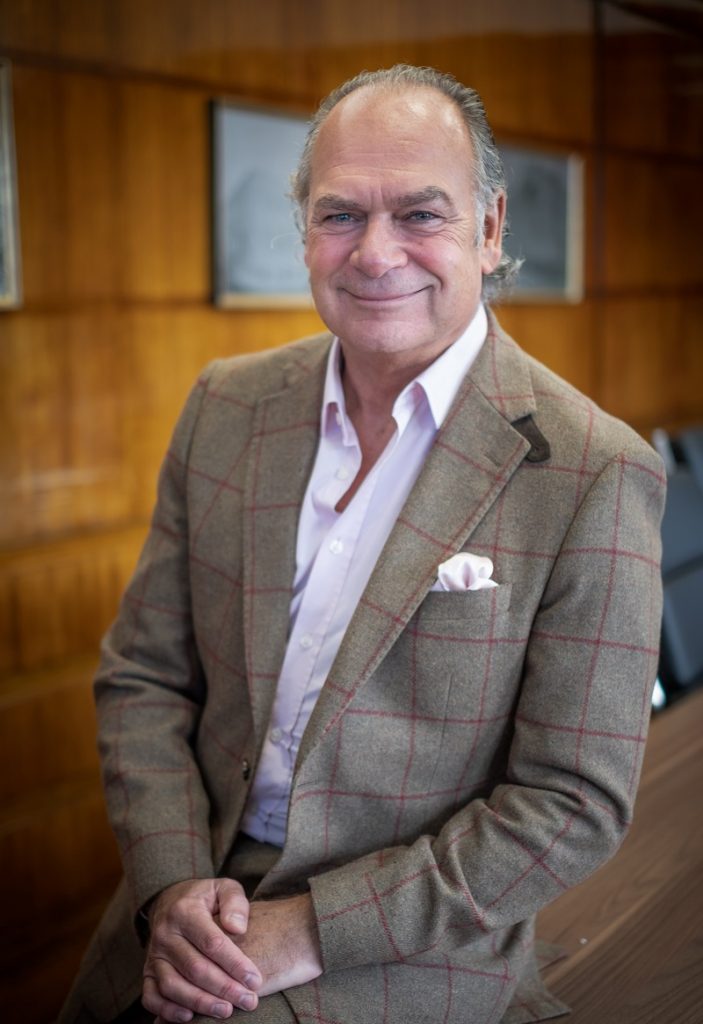 Successful businessman, Tony Attard OBE DL, founder and Group Chief Executive of Burnley-based Panaz, is stepping down from his role as Chair of Marketing Lancashire after almost six years.
A period in which the organisation also celebrated his appointment as Deputy Lieutenant of Lancashire, followed by High Sheriff of Lancashire in 2018; that year he was also named Lancastrian of the Year at the BIBAs.
Taking up his role as Chair of Marketing Lancashire on 1 December 2015, Tony said that he was looking forward to sharing Lancashire's success story more widely, to attract more business and new investment into the county.  Over the last six years he has worked tirelessly to that end, and to ensure that the messages cascading through our marketing activities were consistent; from 2018 in successful partnership with his appointed Chief Executive, Rachel McQueen. 
Today, Rachel McQueen said "Tony has been a fantastic advocate for both Marketing Lancashire as an organisation and for Lancashire as a place. He has led the Board and the executive team through some impressive highs, including showcasing Lancashire at the Houses of Parliament on Lancashire Day in 2018, delivery of the first nationally funded campaign to attract international visitors to the county, the establishment of the Lancashire Ambassadors programme, launched by Andrew Flintoff at Samlesbury Hall, and Lancashire's largest ever showcase at MIPIM, an international real estate conference, in March 2019."
However, it was the competition for UK City of Culture that Tony saw as one of those rare opportunities to elevate the profile and culture of a place, whilst bringing with it significant investment, employment and legacy, that captured his attention. On Lancashire Day 2019, Tony as Chair of Lancashire 2025 and Director Debbi Lander, launched a vision for Lancashire 2025 at events in both Lancashire and London.
A bold, ambitious, inclusive approach focused on the 'county', was accepted in the DCMS criteria for applicants and in June this year, Lancashire submitted its unique bid to the competition. In August Lancashire was named as one of a record 20 places, in the running for the accolade. Sadly, just over a month later, the Lancashire 2025 team was informed the bid would not progress to the next stage of the competition.
On hearing this news Tony commented "We are naturally disappointed at not making it to the final stage but to have got the bid this far is testament to the hard work and vision of all those involved. The process of bidding has already left a legacy, bringing regional and national media attention to the county, and we intend to build on that profile."
There have also been significant challenges to overcome in the last 18 months, as Rachel adds: "Tony has worked tirelessly to support the team through the unprecedented circumstances resulting from the Covid-19 pandemic. Negotiating the challenges for his own business at the same time, he was always on hand with support and advice, willing to share his wealth of experience and for this we are genuinely grateful. We wish Tony continuing success with his business ventures and thank him for being a passionate ambassador for Lancashire."
Commenting on his role, Tony Attard OBE said: "It has been my privilege to have served this great and historic county with a talented team within Marketing Lancashire, and in partnership with the professional officers of the county. The work that has been undertaken was linked by a common bond of love for our county and a determination to demonstrate, nationally and internationally, that the county has a great deal to offer for work, as a place to live, study, invest in and to visit.
"I will always be a proud ambassador for Lancashire and believe that the county, with the right leadership and vision, has the potential to make great strides in growing the economy further for the benefit of the people who live here. I wish Marketing Lancashire, Rachel and the team, all the very best in their ongoing drive to promote the county in partnership with public and private sector partners."
The search for a new Chair is now underway. Rachel adds "I am personally very grateful to Tony for giving me the opportunity to join this incredible organisation and for his support for our mission to promote Lancashire as a place to live, visit, study and invest in."
© 2023 Marketing Lancashire