Top Government officials invited to Lancashire to discuss devolution deal
Source: Lancashire County Council
25 May 2023
Top Government officials have been invited to Lancashire to talk about the prospect of securing a devolution deal for the county.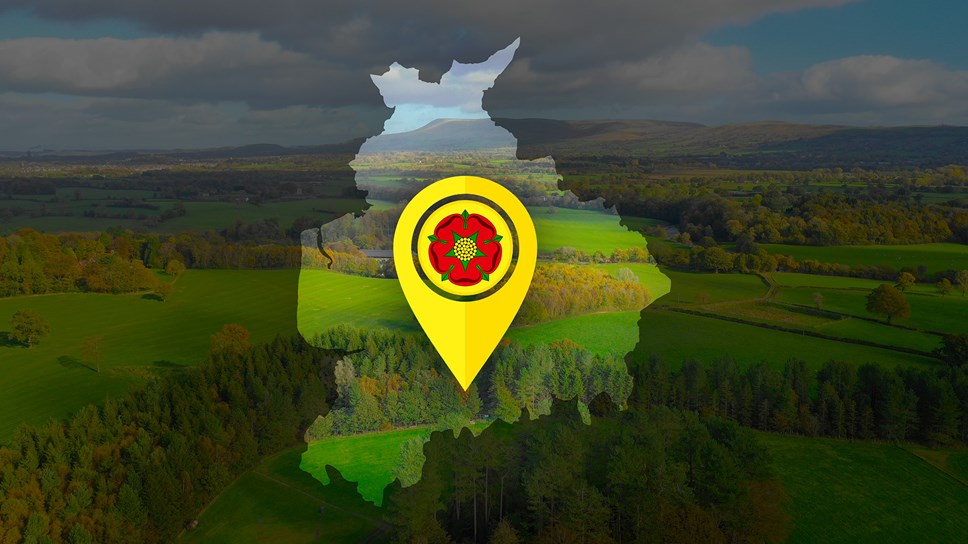 Earlier this year, Levelling Up Secretary Michael Gove told an audience at the Convention of the North that he wanted to see a deal for Lancashire and was looking forward to starting discussions.
Since then Lancashire's 15 local authorities have been working hard to prepare the ground for a devolution deal through enhanced collaborative working and the Lancashire 2050 framework.
The framework, which was unveiled in November, is designed to ensure all 15 councils are aligned on key county-wide issues such as economic prosperity, skills and employment, transport and infrastructure, environment and climate, and housing.
Leaders are expected to discuss the possibility of creating a combined county authority (CCA) model, which would comprise Lancashire County Council, Blackburn with Darwen Borough Council and Blackpool Council and act as a trailblazer for other local authorities which may also be considering a devolution deal.
They believe a great deal, bringing millions of extra pounds to the area, can be secured without the need to create an elected mayor.
The talks would also give leaders the opportunity to explore how a deal could address economic challenges facing some parts of Lancashire.
Cllr Phillippa Williamson, leader of Lancashire County Council and chair of Lancashire Leaders, said: "We're really excited at the prospect of working with Government on a devolution deal for Lancashire.
"Michael Gove gave an undertaking that he wanted to do a deal with Lancashire and we are ready to have that conversation and to develop that deal.
"This meeting will be a valuable opportunity for us to define our ambition here in Lancashire, including setting out our economic strengths, sectors, skills and development progress.
"While it is still at an early stage, we will also be able to explore emerging governance proposals for a deal and a possible timetable.
"I very much look forward to these discussions."
Cllr Phil Riley, leader of Blackburn with Darwen Borough Council, said: "We are open to any conversation which leads to a devolution deal as it's something that can only benefit our residents."
Lynn Williams, leader of Blackpool Council said: "The people and businesses of Blackpool and Lancashire deserve to benefit from devolution. I welcome any opportunity to discuss how we can make progress.
"Blackpool Council is eager to work with Lancashire County Council and Blackburn with Darwen Borough Council on plans for a County Combined Authority as an essential first step in securing a historic first devolution settlement.
"We are clear that we will consider all necessary models to bring the powers and resources that we need to deliver a better future for all."
__________________________________
On 2 February 2022 the Government published its long-awaited levelling up policy paper Levelling Up the United Kingdom. This includes details of a new devolution framework, the establishment of a new independent data body and a new Levelling Up Advisory Council.
The three levels set out in the devolution framework are: Level 3 – a single institution or County Council with a directly elected mayor (DEM), across a functional economic area (FEA) or whole county area; Level 2 – A single institution or County Council without a DEM, across a FEA or whole county area; and Level 1 – Local authorities working together across a FEA or whole county area e.g. through a joint committee.
Level 3 represents the Government's preferred model of devolution, but they have been clear that this will not suit all areas at present, and that the framework will instead be flexible, allowing areas to deepen devolution at their own pace especially where effective leadership and strong accountability covers a well-defined economic geography.
Subsequently, the Levelling Up and Regeneration Bill was introduced to Parliament on 11 May 2022.  Currently at Committee stage in the House of Lords, the Bill sets out details to support levelling through devolution and the creation of a new model of combined county authorities.
For more information see Levelling Up the United Kingdom – GOV.UK (www.gov.uk)
© 2023 Marketing Lancashire