UCLan's School of Engineering receives equality award
The University of Central Lancashire's (UCLan) School of Engineering has been nationally recognised for its commitment to gender equality.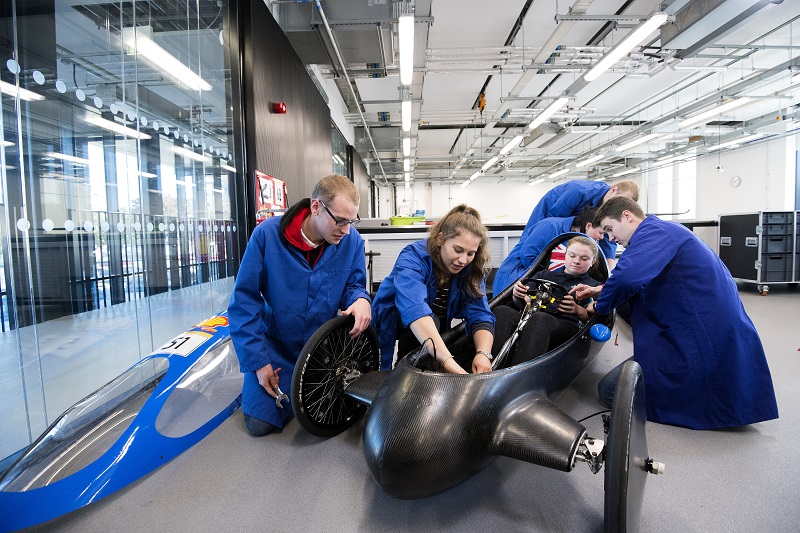 The School has become the first within the Institution to be conferred a Bronze Athena SWAN award from Advance HE's Equality Charters Team in recognition of its commitment to tackling gender inequality in higher education.
The Athena SWAN Bronze award recognises the efforts of higher education organisations and departments to create an inclusive work culture for both men and women in academic, professional and support roles. The award also looks to provide equal opportunities for study, promotion and career development for everyone, including trans staff and students.
Maria Murray, Head of the School of Engineering, said: "I'm absolutely delighted we have been recognised with the Bronze Athena SWAN award.
"The area of engineering has often been seen as a male dominated industry, but we have made great strides in making it inclusive for all and that works is constantly evolving. I want all our staff and students to experience having equality in terms of opportunities and I want them to thrive.
"This fantastic award really recognises all the hard work being undertaken across the School. "
The University signed up to the Athena SWAN Charter in 2005 and since then it achieved the Institutional Athena SWAN Bronze Award in April 2014, which was renewed in April 2020, while the Faculty of Health and Wellbeing received the same level of award in April 2018.
The School of Engineering's award is valid until April 2026, when it can apply for a renewal.
© 2023 Marketing Lancashire