£730K arts and culture project in Pendle gains Government seal of approval
Source: Pendle Borough Council
13 January 2023
Funding for a £730K arts and culture project for the next three and a half years to revitalise Nelson town centre has been granted Government go-ahead.
This is Nelson is one of seven projects backed by the Nelson Town Deal Board as part of a £25 million Government Towns Fund.
The project is being spearheaded by In-Situ, a Pendle organisation involved in the arts, community engagement and ecology, who will be working closely with community partners Building Bridges and Super Slow Way.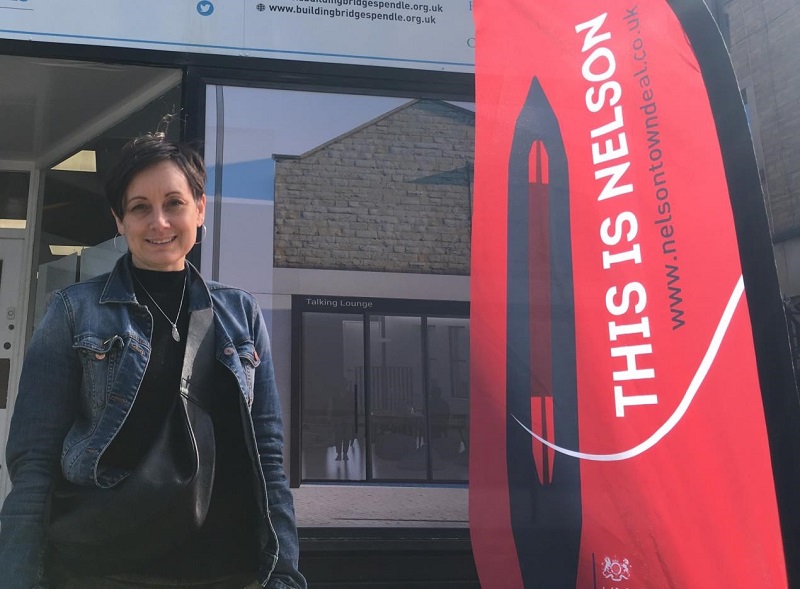 Paul Hartley, Head of Organisation and Engagement at In-Situ said: "We're delighted that the funding for This is Nelson has been granted Government approval.
"The activities we have in the pipeline will support community cohesion by bringing cultural programmes to neighbourhoods, empty shops and other commercial spaces, together with events to celebrate Nelson's cultural diversity through music, art and workshops.
"We are currently carrying out research to find out how the local community would like to get involved with This is Nelson through our Community Assembly events."
The next Community Assembly is taking place on Tuesday 17 January at the Unity Wellbeing Centre on Vernon Street, Nelson (off Railway Street) from 6pm – 8pm and free tickets can be booked at thisisnelson.eventbrite.co It's an opportunity for people to find out more about the cultural programme being delivered in the town, meet the artists, and find out how they can get involved in the project. Kerenza McClarnan, one of the artists involved in This is Nelson Activities for children over five will be available, as well as light food and refreshments. To find out about This is Nelson updates follow @This_is_Nelson on Facebook and Twitter and @t_ is_nelson on Instagram
Explaining more about the project, Paul Hartley said:
"The This is Nelson programme this year includes four commissioned artists/researchers who will be spending time in the community getting to know the town and uncovering exciting opportunities for future projects."
Councillor Nadeem Ahmed, Leader of Pendle Borough Council, said: "This development is amazing news for Pendle and marks the start of a new era for our town. "This is Nelson has the potential to improve the town in so many ways.
"It will improve health and wellbeing through activities in open spaces, including our parks and will reinforce the town's role as a key service centre for the needs of the community. It's an opportunity to celebrate the creative and cultural life of the town with a wider audience."
Stephen Barnes, Chair of the Nelson Town Deal Board, echoed Cllr Nadeem Ahmed's words, adding: "With the involvement of the community, This is Nelson could have a major impact on Nelson town centre and our local community.
"It is a vital building block as one of the seven projects of the Nelson Town Deal which will transform Nelson and have a positive impact on Pendle, improving the quality of life and prospects for local people and our economy."
© 2023 Marketing Lancashire