Chorley 10K postponed amid Covid-19 crisis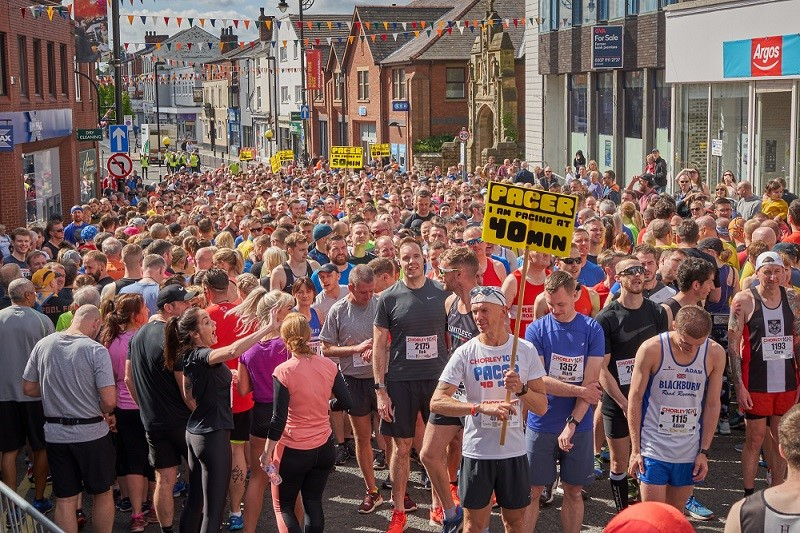 The Chorley 10K scheduled for May has been postponed until later in the year amid current coronavirus crisis.
Chorley Council have taken the decision to postpone the popular event that was scheduled for May until Sunday 30 August 2020 for the health and wellbeing of participants and spectators.
Councillor Alistair Bradley, Leader of Chorley Council said: "We've been monitoring the Government safety guidelines surrounding Covid-19 and looking at viable options for the event in liaison with Fylde Coast Runners.
"Although the event being postponed may be disappointing for those who have registered and trained for the event, our priority is the welfare and health of participants, staff and visitors."
The event, which also comprises of a 2K Family Run, starts and finishes in Chorley town centre taking runners through Astley Park and past the historic Astley Hall.
Chorley Council, in conjunction with Fylde Coast Runners have been communicating the date change to those who are registered and those who may come to support the event. Those registered will have their place automatically transferred to the new date. If they cannot make the new date, then they have options of transferring to next year's event on 9 May 2021 or transferring their place to someone else.
In 2019 1300 runners took part in the 10K and 2K family run and this year 1600 have already registered for a place.
Cllr Bradley continued "Last year it was a fantastic community event with a great atmosphere. We look forward to being able to create the same experience again on the new date in August."
For more information, please visit checkoutchorley.com/chorley10k
© 2021 Marketing Lancashire