Christmas is popping up in Preston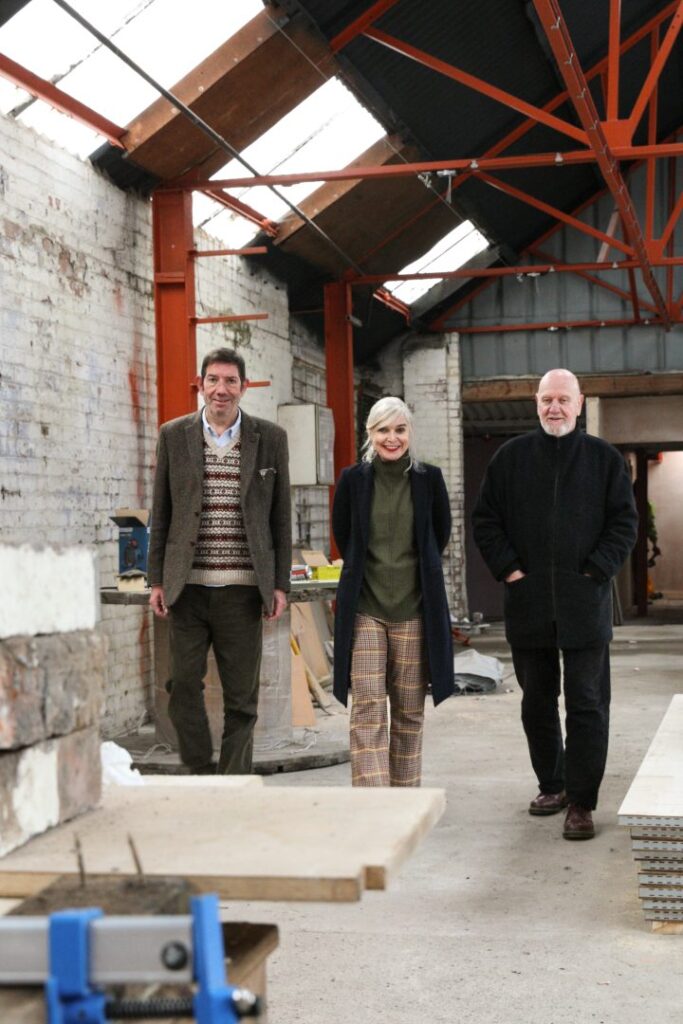 A Christmas pop up food and drink venue is coming to Preston heralding a major new venue opening in the New Year.
Chew's Yard in Market Street West will bring a festive 12 days of glorious food, drink and entertainment for three long weekends right up to Christmas Eve.
It's a showcase and sneak preview for a permanent multi event space – both indoor and outdoor – being created in the city centre's up-and-coming destination street – with Lost Bar & Pizzeria and the Chain House Brewery & Tap Bar and Plau, an established success on this indie scene linking Friargate to Market Street West.
Chew's Yard is putting the chic into a jumble of old commercial workshops and courtyards. Three distinct, atmospheric spaces will house kitchens and bars across beautifully redesigned industrial workshops, with a landscaped garden and outdoor food and bar to follow.
Much of the inspiration for the design comes from Preston itself – its rich cultural history and personalities. And it is being brought to Preston by three leading cultural, creative and marketing people with extensive experience in making good things happen and making them look good.
During the Christmas pop up there will be something for everyone – live bands and acoustic sets, storytelling, creative workshops and a street market – all anchored by an eclectic range of food kitchens and the bar set up and run by renowned chef Paul Heathcote's bar and party specialist company, Escapade.
Father Christmas is even going to find time in his busy schedule to pop in every Sunday to bring festive cheer to the children….a must to be booked!
Chew's Yard founder and national creative designer, Ben Casey, says: "We want to complement Preston's cultural scene and bring something refreshingly independent to the city's food, drink and entertainment sector.
"A Christmas pop up is a great way to let the people of Preston and Lancashire know what is coming in 2024 – it's ambitious and will add a lot of new life to Market Street West."
Casey owns The Chase, one the UK's top creative agencies and is a proud Prestonian. He's joined at Chew's Yard by cultural visionary Christine Cort, the former global marketing director of Time Out and a co-founder of the hugely successful Manchester International Festival. Cort, a fellow Lancastrian, is curating the food and drink side of Chew's Yard and overseeing the wide-ranging programme of events.
The project is being delivered by Preston developer and award-winning journalist Neil Thornton, who worked with Ben Casey on the much admired Union Carriage Works residential development in Guildhall Street.
For the full opening in early 2024, Chew's Yard will host up to seven independent kitchens and we want to hear from the best cooks around who want to be a part of this ambitious new venture – get in touch!
More details on food and drink and the programme of events for all 12 days of the Chew's Yard Pop Up will be revealed soon. Watch this space…..
The Chew's Yard Pop Up will be open Thursday to Sunday:
December 7-10; December 14-17; December 21-Christmas Eve
Thursdays: Noon – 10pm
Fridays: Noon – 11pm
Saturdays: Noon – 11pm
Sundays: Noon – 8pm except Christmas Eve open to midnight
© 2023 Marketing Lancashire