Derian House ambassador Steve Pemberton adds support to hospice documentary team
LEAGUE of Gentlemen creator Steve Pemberton – of Inside No. 9 and Benidorm fame – has announced his support for a documentary that will shine a light on the wonderful world of North West children's hospice, Derian House.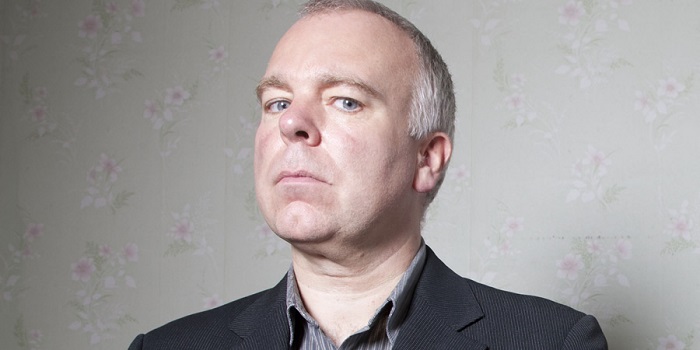 Steve, who is an ambassador for the charity and grew up in Chorley, will support the feature-length film titled 'The Little Things', which will cast a light on the special moments that occur within the hospice.
Behind the project is bereaved dad, Paul Woodward, 36, who was inspired by the support he and his family received from Derian House Children's Hospice during the short life of his son, Kalel.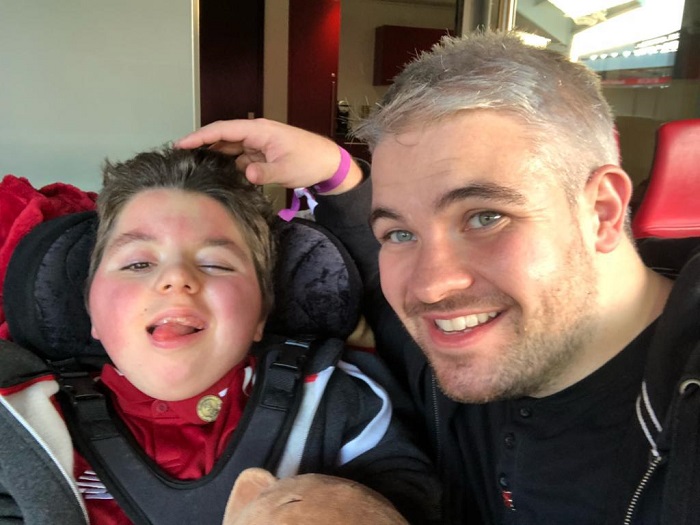 "I think it's incredible that Paul, a parent who has fully experienced what a hospice does, is looking to break down barriers around what hospice care is about," Said multi-award winner actor and producer Steve Pemberton.
"I grew up in Chorley, very close to the site where Derian House now stands. In fact, I used to play football on the field beside where the hospice is now. Derian House is well known in the area and nationally for providing the very best care for children and their families – and I am very proud to support everything they do.
"To be able to support The Little Things is an honour, and I'm sure the film will warm the hearts of families nationally who have experienced hospice care for themselves."
In the documentary, bereaved dad Paul hopes to encapsulate the happy memories, the positivity, and hope that he experienced during the seven years that his family was supported by Derian House.
Kalel had an unknown condition that meant he needed 24/7 care and suffered daily seizures, frequent bone fractures, and chest infections. He came to Derian House for respite stays and the family enjoyed day sessions where they made happy memories together in the pool, sensory room and cinema.
In 2019 Kalel died peacefully at home. He laid at rest in one of Derian's special cold bedrooms – known as sunflower rooms – until his funeral, giving his family more time to say goodbye.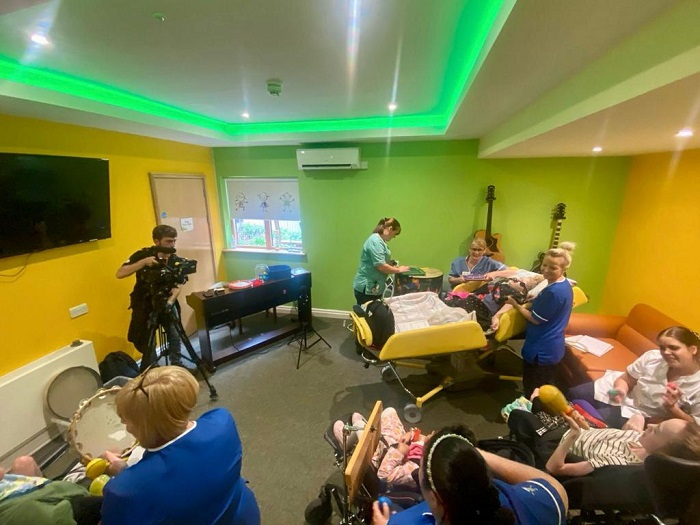 It will cost £11,000 to fund the project, and Paul and his film crew are reaching out to kind-hearted strangers to help them achieve their goal.
"Having the support of the incredibly seasoned actor and writer, Steve Pemberton, is a true blessing for our little team," Said Paul, of Skelmersdale, who runs North West film production company Old Swan Films.
"His backing lifts our spirits and fills us with determination as filmmakers, but it also carries a much broader significance for our industry and the wider community. With Steve Pemberton on board, his support will raise the profile of the film and help us get our message out to a wider audience.
"I want this film to break down the barriers surrounding conversations about hospice care," Paul continued.
"A hospice isn't all about the doom and gloom it is often perceived to be, but rather the opposite. For us, and for Kalel, it was the little things – making those precious memories that we now get to keep forever. By opening the doors of Derian, we can share this love and shed light on something that is so important to many people's lives."
Filming began at Derian House in July, with plans for the documentary to be completed early next year.
The film is being directed by Thomas Elliott Griffiths, who has previously won awards for his film Autism: A Curious Case of the Human Mind, showcasing the relationship between himself and his brother who has autism.
The crew also consists of Cameron Brown, cinematographer and Richard Garland, sound mixer.
Karen Edwards, Chief Executive Officer at Derian House, said: "Steve is a fantastic ambassador for Derian and to have a name attached to this project is huge for our charity.
"We are so grateful to Paul and his team for their generosity in giving up their time and using their talent to help us show the world what a wonderful place Derian House really is.
"You cannot help but feel the warmth and joy when you come into Derian House – it's a very special place and we want the world to see it. We're all so excited to see the film come together."
The campaign to fund the project launched on 17 July with a short video. Watch here: https://igg.me/at/littlethingsdoc/x#/
By donating just £10, supporters will get to see their names in the film credits.
And for £150, two supporters will get to experience the magic of Derian House's very own cinema.
Supporters can also watch the film before anyone else for £75, get unseen bonus content for £100, or be named as an official project sponsor for £1,000.
Based in Chorley, Lancashire, Derian House cares for more than 400 babies, children, young people and their families from across the North West and is open 24 hours a day, 7 days a week.
While it is free for families, it will cost £6million to run services at Derian House in 2023.
Find out more: https://www.derianhouse.co.uk
© 2023 Marketing Lancashire