Lancashire business owners urged to take advantage as Boost set to support further 900 companies
Lancashire business owners and people looking at starting a new company are being urged to make the most of Lancashire's Business Growth Hub's refreshed support service, which is set to help 900 new and established firms over the next 18 months.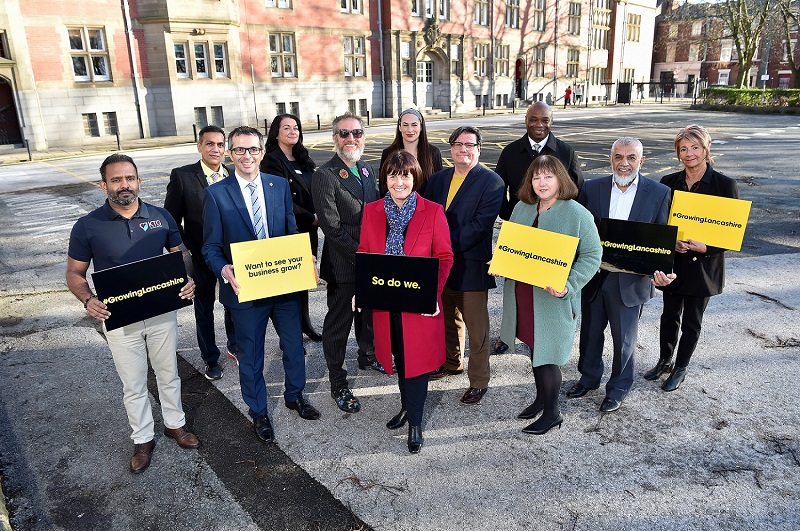 In December 2021, Boost; Lancashire's Business Growth Hub, confirmed a £3.2m funding package to support 800 established Lancashire firms as well as 100 new business startups by June 2023.
 Boost is set to work with a range of expert delivery partners in Lancashire, including partnering with a new mentoring provider, The Small Business Academy.
 The new partnership will give Lancashire business owners and managers access to a host of new fully funded expert mentors to help them develop and grow their firms.
 Boost's services already include access to a range of experts who can help business leaders navigate the private and public sector business support landscape to find the right support. This Relationship Management service is delivered by Blackburn-based economic development support organisation Growth Lancashire.
 Boost also delivers three funded programmes: Flying Start for new and pre-start businesses, which is delivered by business growth consultancy business Winning Pitch; Boost Bespoke for scaleup businesses, also delivered by Winning Pitch and the Boost Growth Mentoring service, now delivered by The Small Business Academy.
 County councillor Aidy Riggott, cabinet member for economic development and growth, Lancashire County Council said: "Lancashire has a fantastic business support community with the Growth Hub at its centre and Lancashire County Council is proud to continue its support for the county's businesses through Boost.
 "If you are looking to grow or facing challenges, whatever your business plans are, Boost can help.
 "As well as three funded programmes which help businesses on every stage of their journey, the Boost team also helps businesses access other local, regional and national business support programmes.
 "From innovation, access to finance to specialist expertise to help you access new international markets, I advise all business leaders and entrepreneurs to explore the support Boost can offer."
 Boost is Lancashire's Business Growth Hub and is led by Lancashire County Council and the Lancashire LEP (Local Enterprise Partnership). It is supported by funding from Lancashire County Council, the European Regional Development Fund (ERDF) and the Department for Business, Energy and Industrial Strategy.
 Over the next 18 months, Lancashire County Council will provide £1.3m to Boost while the ERDF will contribute £1.9m. The County Council will also review Boost's support structure during this period to ensure that, after June 2023, its offer continues to be aligned to the changing needs of business.
 Marketing for Boost is provided by Preston based PR and marketing communications firm Freshfield.
 Andrew Leeming, programme manager, Boost, said: "We're pleased to have appointed partners who will help us to deliver the very highest quality support to new and established businesses in Lancashire.
 "We have a support offer whatever size your business and whatever your challenge. During this next phase of Boost, we're keen to work with businesses who haven't used our support before.
 "If you need help to develop and grow, or just to tackle a challenge you're facing, get in touch with Boost. Our relationship management service should be your first port of call and our experts will always make sure you receive the most suitable support for your business.
 "If you have already benefitted from our help, please tell your network about Boost so we can support as many Lancashire businesses as possible."
 Lancashire business owners and managers can get in touch with Boost by calling 0800 488 0057 or contacting Boost online.
© 2023 Marketing Lancashire