Record numbers attend Northcote's Obsession in huge boost for hospitality industry
15 Nights, 18 Chefs and 15 Michelin Stars
£68,000 raised for Hospitality Action
1,660 covers
560 bottles of Louis Roederer consumed and 70 bottles of Louis Roederer Cristal
1,400 bottles of wine enjoyed
13 regions of the British Isles and Ireland represented
77 different dishes served, including 24 fish & seafood dishes
Lancashire, UK, February 2022 – In what can only be described as a culinary triumph and much welcomed boost for the hospitality industry, Northcote's Obsession gourmet food festival returned this year with flair, exceptional gastronomy, record numbers and a whole host of critically acclaimed, innovative and exciting chefs.
From Friday 21st January, right the way through to Sunday 6th February, the team at Northcote, led by executive chef Lisa Goodwin-Allen, kept their promise and staged the biggest and most successful Obsession to date, with some of the UK and Ireland's top chefs, including James Martin, Tom Kerridge, Matt Abe and Monica Galetti, showcasing their diverse and technically excellent menus.
Lisa Goodwin-Allen, executive chef at Northcote said; "Obsession 22 was something special. The hospitality industry took such a hit during the pandemic so we were all ready to put on a show of culinary brilliance, and that we did. The vibe, teamwork and overall energy from everyone involved was outstanding.
"Over the last two weeks, we also saw more than 1,660 guests travel to Northcote from all over the country, our biggest numbers yet since the inception of Obsession. It was amazing to see people out again, enjoying themselves and the feedback we've had from everyone who attended has been phenomenal; I have my amazing team and the incredible line up of chefs to thank for that, as well as our incredible sponsors, without their support we wouldn't have been able to create a festival of this magnitude.
"We were also able to raise more than £68,000 for Hospitality Action, a charity which is close to my heart and one which helps supports people who work in hospitality."
Although each menu and night were completely unique, there were some themes that ran throughout. In a show of support for the world's oceans and seas, sustainably caught seafood from Cornwall, Orkney and the Isle of Skye proved popular. Hand-dived scallops were a particularly prevalent ingredient this year with 10 out of the 18 chefs including this creamy, buttery ingredient on their menus. Seasonal and local ingredients were in abundance too, with things like Cornish crab, Cartmel roe deer, Belted Galloway from Lindal and Brancaster mussels making an appearance.
James Martin, celebrity chef and TV presenter said: "When Lisa asked me to do Obsession this year, my first thought was…s**t! It's no mean feat, but the comradery between the chefs and experience they gain from it, not to mention the guest experience is outstanding. My menu this year was seafood based, with the core ingredients sourced from within the British Isles, but we incorporated flavours from all over world to provide guests with well-rounded dishes."
DISHES TO NOTE 
Day 5: Simon Rogan & Tom Barnes, L'Enclume, Cumbria (2 stars)
Raw Belted Galloway from Lindal in Coal Oil, Sturia Caviar, Pumpkin Seed, Fermented Cucumber 
*
Day 8: Galton Blackiston, Morston Hall, Norfolk (1 star)
Wild Sea Bass, Brancaster Mussels, Sturia Oscietra Caviar, Champagne Sauce, Sea Herbs 
*
Day 9: Hrishikesh Desai, Gilpin Hotel & Lakehouse, Cumbria (1 star)
70% Dark Chocolate Delice, Banana Bread, Spiced Pumpkin Panna Cotta, Milk Sorbet 
*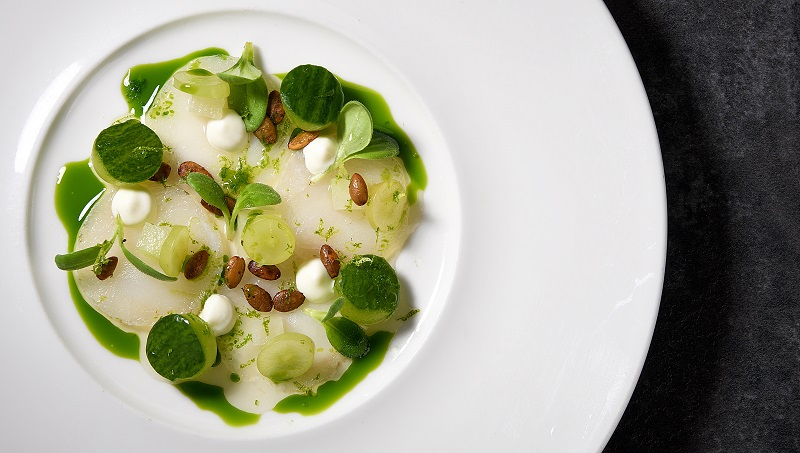 Day 11: James Martin, celebrity chef and TV presenter
Ceviche of Monkfish, Elderflower Sour Cream, Cucumber, Pumpkin & Verjus 
*
Day 12: Tom Kerridge, The Hand & Flowers, Marlow (2 stars)
Chocolate Ale Cake, Salted Caramel and Vanilla Ice-Cream 
*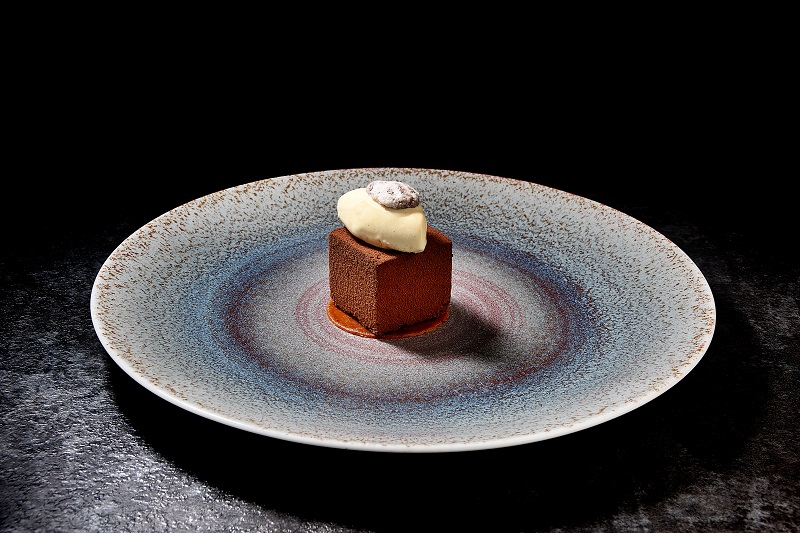 Day 15: Monica Galetti, Mere, London, Nieves Barragan Mohacho, Sabor, London (1 star) and Lisa Goodwin Allen, Northcote, Ribble Valley (1 star)
"Bramley Apple Pie" 
*
Obsession launched 2001 as a celebration of great food, wine and a meeting of friends, old and new. From that first event, it has evolved but the ethos is still very much the same; to offer guests a completely memorable culinary experience, created by some of the world's most innovative chefs.
Obsession 22 sponsors:  
Headline sponsor: Deepbridge Capital
Kitchen sponsor: Electrolux Professional
Chef's Table sponsor: Gaggenau
Film sponsor: Wellocks
Restaurant sponsor: Royal Crown Derby
Official car of Obsession22: Porsche
Programme sponsor: Leonard Dews
Champagne sponsor: Louis Roederer
Glass sponsor: Riedel Glassware
Water sponsor: BELU
Wine sponsor: The Wright Wine Company
Caviar sponsor: Sturia by Classic Fine Foods
The official charity for Obsession 22 is Hospitality Action.  
The line up for Obsession 23 will be announced in September 2022. To be kept up to date with news visit https://www.northcoteobsession.com/ and sign up to the newsletter.  
© 2023 Marketing Lancashire