Life saving equipment installed on Preston parks
Source: Preston City Council
8 February 2022
Preston City Council has successfully installed three lifesaving defibrillators at Preston's most significant grassroots football sites – Moor Park, Ashton Park and Ribbleton Park. Match funded by the Lancashire Football Association, the devices are located within easy reach when football matches or training are taking place.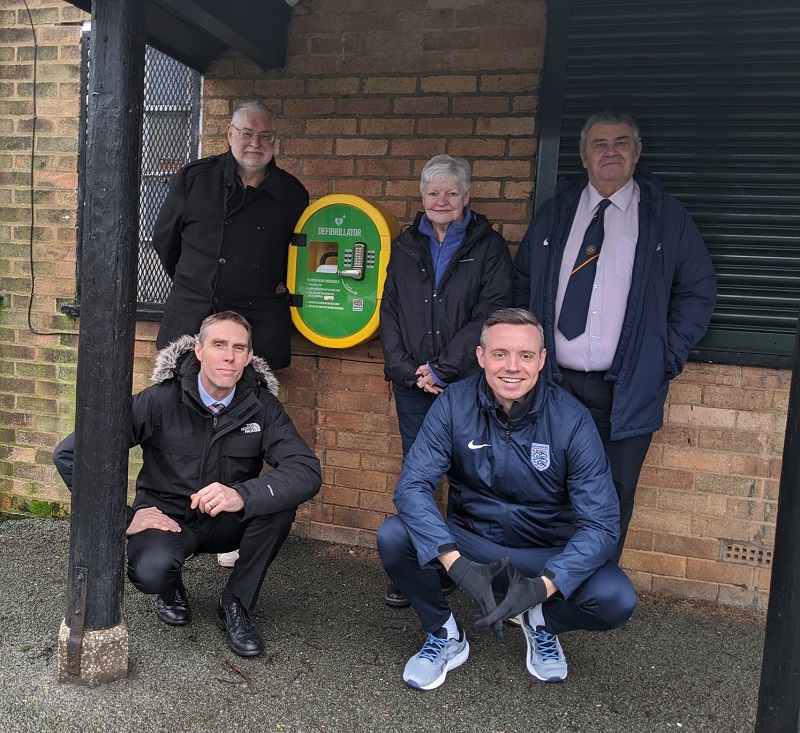 The kits are fully accessible 24 hours a day, 7 days a week and are for use by anyone who needs them. The three new park defibrillators are in addition to an already active defibrillator which is located at Avenham Park Pavilion.
Contained within a protective case and connected to a power supply, the units are maintained by the park rangers. They are inspected on a weekly basis to ensure that they are accessible, fully charged, and ready to use in an emergency. Although the funding was secured in 2021, unfortunately the delivery and installation were delayed due to a global supply shortage.
The survival rate for someone suffering a sudden cardiac arrest decreases by 10% every minute. Using a defibrillator whilst waiting for the emergency services to arrive can save lives.
Councillor Jennifer Mein, Cabinet member for Health and Wellbeing, said,
"I'm delighted to confirm that in addition to the defibrillator currently available on Avenham Park, three additional defibrillators have now been installed at Moor Park, Ashton Park and Ribbleton Park.
On-site defibrillators are hugely important for grassroots sports. The peace of mind provided by having this vital equipment on site 24/7 is priceless. I would like to thank the Lancashire FA for their help to fund these defibrillators making them accessible to the whole community."
CEO of Lancashire Football Association, Simon Gerrard, said,
"We are delighted to work with Preston City Council, who have shown real commitment to developing footballing facilities, putting life-saving equipment right at the heart of our community. We have been providing match-funding for defibrillators and housing units since our partnership with The Adam's Appeal in 2018 and have now invested around £6.9k providing 7 defibrillators and 17 housing units.
We are now working in collaboration with the North-West Ambulance Service, and there are many more facilities that could receive funding. We encourage all Councils within Lancashire to follow the lead set by Preston City, and work with us to make Lancashire safer for everyone".
Lancashire FA currently has applications open for all Lancashire-based Football Clubs and Councils to receive match-funding for this vital equipment, and are actively seeking partners to improve safety in the community.
© 2023 Marketing Lancashire