Alexandra is wild about Leading Lancashire
Alexandra is wild about Leading Lancashire
Alexandra Davies works at Wild Discovery at Ribby Hall Village and has just completed the Myerscough College Leading Lancashire course. This course is available FREE for qualifying tourism and hospitality businesses in Lancashire. Here are some of her thoughts on the course.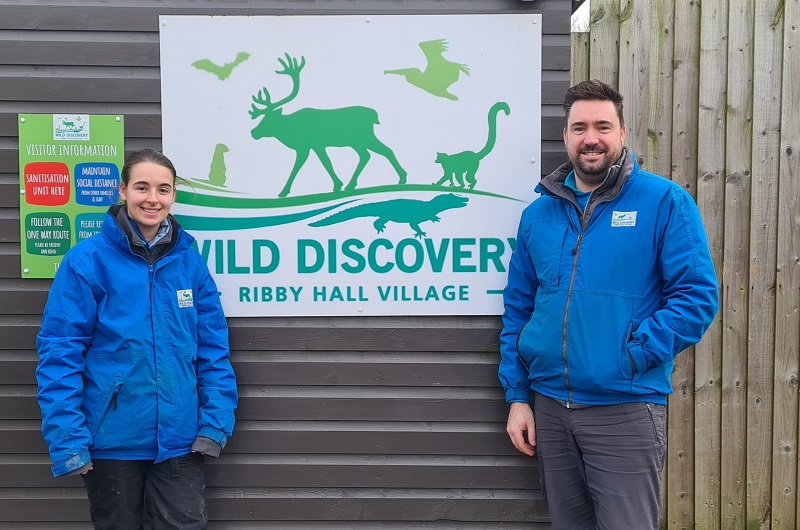 What attracted you and fellow employees to the Level 3 Leadership and Management course?
The course appealed greatly as it targeted a career element I wished to enhance. The virtual layout worked well, as I could construct my learning around my full-time work . The added benefit of the funding support was a contributing factor, as these courses can often be inaccessible for small businesses.
What have you learnt about your own leadership style? 
This course has opened my eyes to a different side of management and training. It has allowed me to explore myself in terms of my leadership styles, strengths and weaknesses, and encouraged me to develop my skills. This has only enhanced to training within my team, which in turn, has strengthened their experience and productively.
How did you find the on-line learning? 
Given the constricts of the current situation, it was enlightening to know the course would still go ahead by switching to an online platform. This method has worked favourably, as it allows me to continue to work full-time and fit my learning around my schedule.
What are you enjoying most about the course?
I am enjoying the wide variety of content the course entails and how it is all relatable to my career field. This course has allowed me to delve into new subjects which will improve my leadership skills for the overall benefit for the team and the zoo.
_________________________________
A final word from Alexandra's line manager : 
The management course has been a beneficial addition to enhance the development of my staff members. Additionally, I value the opportunity to collaborate with a local education establishment, as a show of support for the local community.
_________________________________