Myerscough College - Leading Lancashire
Free training in Leadership and Management
Myerscough College – Leading Lancashire

An opportunity for Lancashire Visitor Economy businesses
People are a business's greatest asset and investing in staff leads to improved performance in your organisation.
As industries across the UK continue to face the on-going challenges of the impact of Covid-19, supporting and investing in staff  has never been more important and none more so than in the visitor economy sector, which has been significantly affected by the pandemic. The visitor economy now needs strong leadership and effective teams to exploit successful routes to recovery.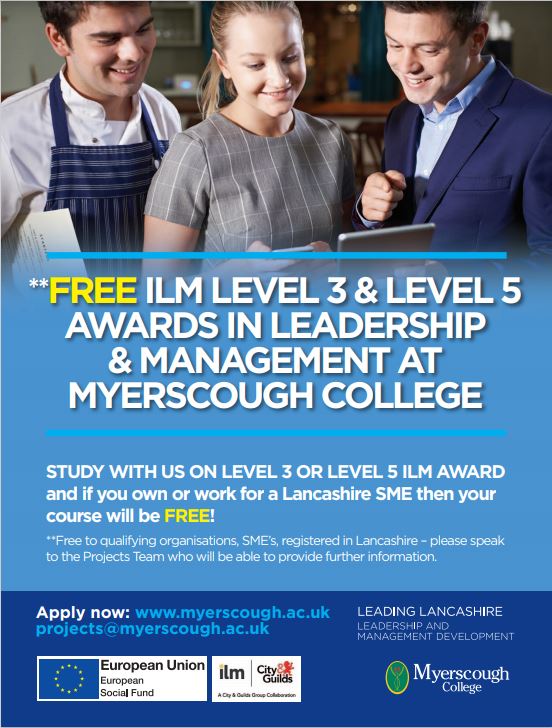 The Leading Lancashire Project at Myerscough College is FREE to qualifying SMEs and has been developed to address the needs of the Visitor Economy within Lancashire. The project aims to support employers, existing employees and furloughed employees to develop their Leadership and Management skills to promote business recovery across Lancashire.
The flexibility of the programme allows online delivery and where possible face to face delivery of bespoke programmes from level 3 and above. Candidates can work towards a qualification in leadership and management or attend workshops specific to their individual needs.
Myerscough College has traditionally served its land-based community providing the training needed to ensure a supply of skills by delivering courses in further education, apprenticeships and short courses.
Myerscough College recognises that people management and leadership skills are essential for any business and key to the recovery of the economy.
The Leading Lancashire project at Myerscough College is already making a difference to Lancashire employees, ensuring they gain the necessary skills to either become first-time managers or lead a team; mastered through a series of workshops or one-to-one coaching and mentoring, to ensure that staff are upskilled to manage and lead.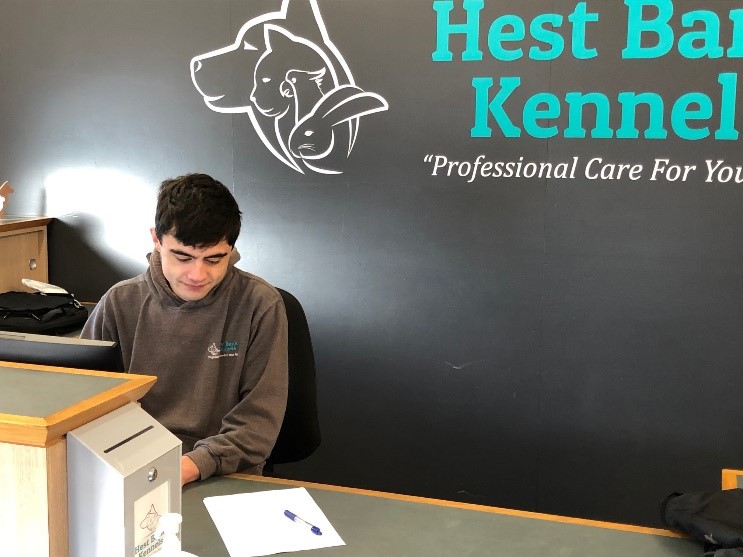 Leadership & management courses can be delivered as a full qualification starting at level 3 or non-regulated with attendance at a standalone workshop or series of workshops with bespoke delivery focusing on your choice of leadership and management. Delivery can be at your place of work or at Myerscough College.
If you are a Lancashire SME (Small to medium sized enterprise) please get in touch with andrea@myerscough.ac.uk T: 01995642143
_____________________________________________
Why your people are your organisations greatest asset
They are the first customer in the organisation. They are the face of your organisation and are your internal customers. So they need to feel valued and satisfied that they are delivering results for you or their performance will suffer. If their performance suffers then your business suffers. Happy people = happy customers.
They will give their 100% if they feel valued by you. 100% dedication to a business is success and testimony to the support you give your employees. The results are that they keep the business going and help competing with its competitors.
They are essential to providing goods and services. Valued employees take care of the product they make or grow and the services that they deliver. They take care of finances and record keeping and help to promote your business supporting business growth.
Employees are the face of the organisation.  Remember if an employee isn't happy then just one negative comment made about an organisation can have lasting damage in recruiting new staff and new business.
They are skilled people with knowledge. Understanding your employees' skills set and then developing training and development programmes to improve their skills to enable them to progress. Or even training to understand the business better and your companies' cultures and working practices.
They are nurturers of the organisation. Employees will put their heart and soul into an organisation and if treated right will treat the business as their own.
Motivated employees can make a significant difference to your organisation. Whether this is through target setting in appraisal settings or the development of new products, keeping staff motivated can help to achieve business objectives.
_____________________________________________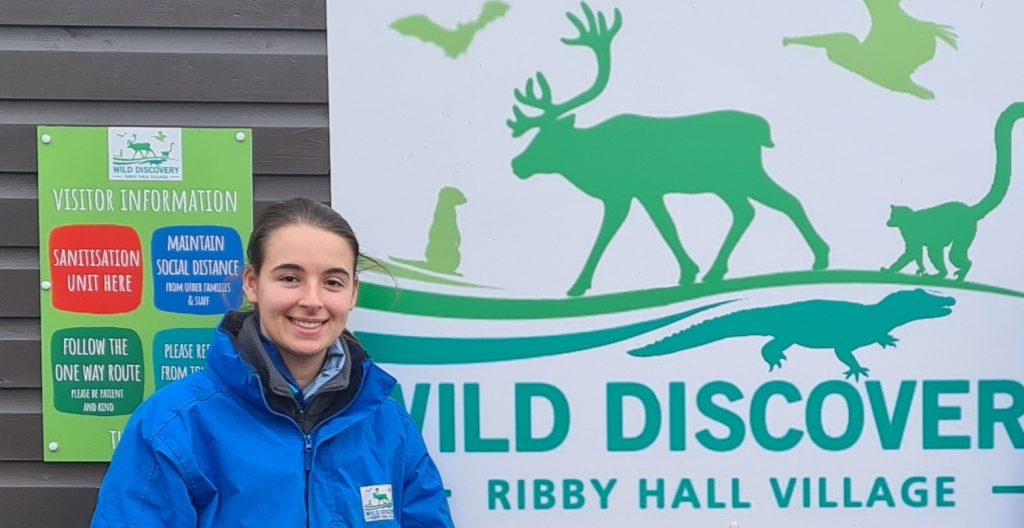 Alexandra Davies works at Wild Discovery at Ribby Hall Village. She has just completed the Myerscough College Leading Lancashire course and shares some of her thoughts on the experience.
_____________________________________________
The project is part-funded by the European Social Fund and delivered by a consortium of 8 organisations including Myerscough College, and is led by the University of Central Lancashire (UCLan).
Activities are delivered across the partnership through coordinated promotional campaigns, focussing on advice & guidance, coaching & mentoring, and upskilling employees. 
Leading Lancashire is a development programme in the following Lancashire Local Enterprise Partnership priority sectors; Engineering, Advanced Manufacturing, Energy & Environment, Digital, Creative, Visitor Economy, Financial Services and Construction.
(Promotional feature)