UCLan's MA Degree Show 2023 is now open
Thought provoking creative work produced by students at the University of Central Lancashire (UCLan) are now on display at a free exhibition in Preston.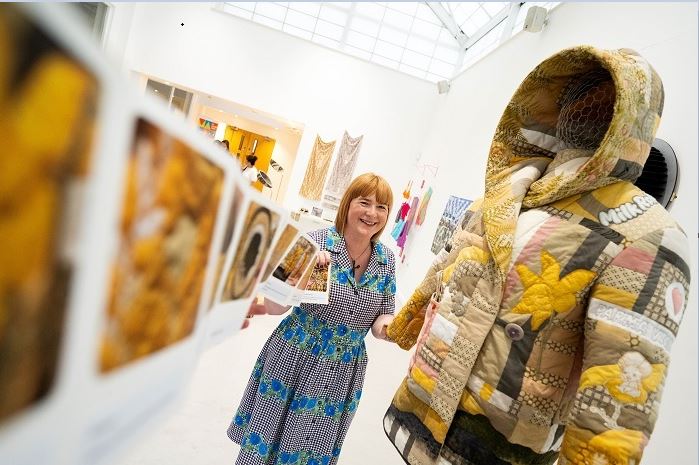 UCLan's Master of Arts (MA) Degree Show exhibition can be found throughout its campus and features the creations of more than 80 skilled designers who are enrolled in postgraduate courses such as design, fashion, fine art, photography, ceramics and surface pattern and textiles.
During the exhibition's opening event on Friday 1 September, a number of students were presented with special awards from Creative Lancashire. Amongst them was mature student Liz Ellison, 53, from Kirkham in Lancashire who was presented with an award for being experimental and pushing the boundaries with her memorial quilted coat, dedicated to her deceased mum, Diane Bibby.
Liz, who completed a textile degree at UCLan and who works as a civil servant at the Department for Work and Pensions (DWP) in Blackpool, said: "I lost mum 10 years ago so decided that my artwork ought to be a memoriam piece about her life. Mum was cremated and does not have a gravestone we can visit, so my quilted coat seemed like an apt way of conserving memories of her for future generations of the family.
"The coat wasn't created to just be looked at. I chose embroidery and quilting to create the piece because I want the garment to be worn. In fact, I will be snuggled up on my sofa with it once the MA Degree Show is over."
MA course leader for ceramics Rob Parr was overjoyed that his student, Stephanie Kerek, 36, from Penwortham was recognised for her excellence with an award which was presented by celebrated Lancashire based sculptor and UCLan fellow Charles Hadcock.
Higher education ceramic courses have been undergoing large funding cuts and have been progressively disappearing from UK universities for the past 15 years.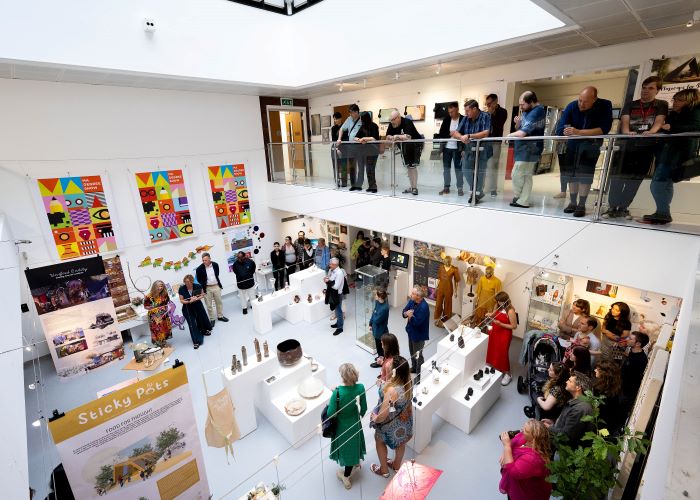 Rob Parr said: "UCLan is one of the few higher education institutions in the North West to still offer a MA in ceramics. We are flipping the narrative for ceramics and this year have a variety of work on display including sculptural and decorative pieces."
Stephanie Kerek's body of work 'Rugged Terrain' captures the essence of landscape, found in the British Isles, in abstract sculptural form, mimicking the forces and manipulations found in nature.
"I'm not a confident orator but my ceramic works of art speak for me. It's the most powerful form of nonverbal communication," added Stephanie.
Four of the MA Children's Book Illustration students have been published by UCLan Publishing. They are Mya Mitchell (Clementine Florentine), Lucy Mulligan (Worrybot, No Man's Land), Danielle Dey (How to be more Hedgehog) and Genevieve Aspinall (Cheesed Off and Percy Penguin).
Genevieve has been nominated for both the prestigious Carnegie Medal and Klaus Flugge prize for Cheesed Off while Lucy Mulligan has previously been shortlisted for The Carmelite prize (Hachette) and Macmillan Prize.
The free exhibition is taking place in UCLan's Media Factory and Victoria and Hanover buildings and is open weekdays 10.00am to 4.00pm until 3 October.
© 2023 Marketing Lancashire