Winter Gardens has re-opened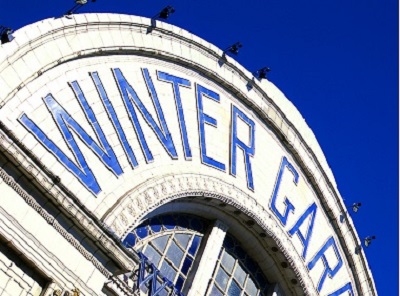 The Winter Gardens Blackpool has re-opened with a revised Autumn programme featuring the latest cinema releases, live daily entertainment and an exhibition with the JORVIK Group, York. Live theatre is set to return from October with Sir Ranulph Fiennes confirmed to go ahead as well as two new shows from Steve Steinman including Anything for Love – The Meat loaf Story and Vampire Rock – Ghost Train.
Closed for more than 150 days, the historic venue has developed a brand-new Autumn programme following the postponement of the majority of the shows, concerts and conferences that were due to take place.
The Opera House reopened on Thursday 03 September and is set to screen the latest new cinema releases including the hot new film from Marvel The New Mutants which will be screened alongside modern blockbusters and live cinema events including Kinky Boots the Musical, 42nd Street and Elvis: That's The Way it is.
The Opera House Cinema will be complemented by the reopening of the popular Mazzei Café and Gillows Bar which welcomes back popular musical duo Pineapple Jack.
From Saturday 19 September, Fearsome Craftsmen a touring exhibition from The JORVIK Group of Attractions, operators of the award-winning JORVIK Viking Centre in York, will allow guests to discover how over 1,000 years ago the Vikings turned simple materials into complex objects. The archaeological finds and replicas allow guests to delve into ordinary aspects of Viking life by exploring materials such as bone, antler, metal and wood to see how the Vikings made everyday necessities. Learn how advances in Viking boat technology led to the development of a thriving trade network, with Lancashire having an important position on a well-travelled route.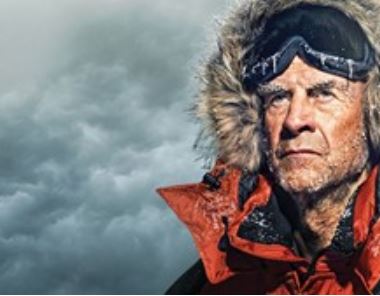 From October, the venue is set to welcome back socially distanced live theatre with Sir Ranulph Fiennes: Living Dangerously set to go ahead on 20 October along with newly announced Steve Steinman's Anything for Love – The Meat Loaf Story from 22- 24 October and Steve Steinman's Vampires Rock – Ghost Train from 29 – 31 October which are both set to go on-sale from this Friday at 10am (28 August) with further announcements to come.
Councillor Amy Cross, the Chair of the BECL Board said: "The world renowned Winter Gardens has been pivotal to the development of Blackpool for over 140 years, providing a host of entertainment and cultural events that have come to define the town's heritage and entertainment offer. It has provided cultural experiences and leisure facilities for the people of Blackpool for generations and we hope to continue these traditions for years to come."
However, Councillor Cross added: "Due to the business being closed for a number of months and the restrictions now in place we must reassess our offer to the town and it's visitors. This means our building access and our regular programme of events have been very much reduced."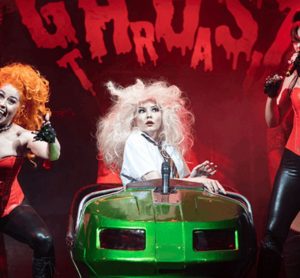 The venue has been awarded the Visit England "We're good to go" Industry Standard. This confirms that the Winter Gardens Blackpool meets the Government and Public Health Guidance on COVID-19 measures being in place to ensure a safe visit for Guests. This is alongside the venues own 'Safe and Sound' campaign which will see the introduction of a wide range of new policies to ensure the safety of its guests. The new 'Safe and Sound' plans include the limiting of capacity with unoccupied seating between groups, temperature checks on arrival and contactless experiences amongst a range of new and enhanced policies. https://www.wintergardensblackpool.co.uk/safe-and-sound
Cinema
Tickets for the Opera House Cinema are now on sale priced at just £4.00 per ticket with the exception of Event Screenings, a full list of screenings is available at www.wintergardensblackpool.co.uk.
Mazzei and Gillows
Open Tuesday – Sunday weekly throughout September from 11am daily, pre-booking tables is advised and now available for Pineapple Jack on the venue's website.
Fearsome Craftsmen, A touring exhibition from the JORVIK Group
Fearsome Craftsmen will open to the public on Saturday 19 September from 10am with timed entry tickets available, capped for each session to ensure social distancing can be followed by all guests. Tickets are set to go on-sale from 10am on Friday 04 September 2020.
Live shows October.
All shows will conform to social distancing guidelines, with a reduced capacity audience and enhanced safety measures.
Sir Ranulph Fiennes Living Dangerously, 20 October 2020 is on-sale now.
Steve Steinman's Anything for Love – The Meatloaf Story 22 – 24 October and Steve Steinman's Vampire Rock Ghost Train 29 – 31 October go on-sale this Friday 28 August at 10am.
For further information, tickets and to make bookings or reservations visit www.wintergardensblackpool.co.uk.
© 2020 Marketing Lancashire