COVID-19
Information and links to support businesses based in Lancashire
Marketing Lancashire supports a wide range of businesses across the county and is in close communication, on their behalf, with government agencies to monitor the situation surrounding COVID-19.
We aim to update this section with the latest news and opportunities for Lancashire businesses.
Click here to view A recovery plan for Lancashire Tourism and Hospitality
Helping your tourism business to grow – with practical tips, legal obligations and local support
Financial support schemes are available for businesses and the self-employed who have been adversely affected by local and national restrictions.  Check with your district council what support you are eligible for and how to apply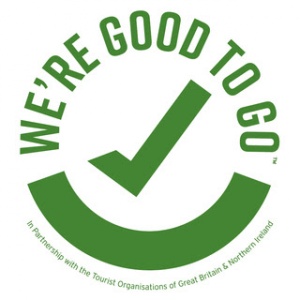 We're Good to Go industry standard
The programme is for businesses across the sector to demonstrate that they are adhering to the respective Government and public health guidance, have carried out a COVID-19 risk assessment and check they have the required processes in place. Over 43,000 businesses across England signed up since its launch in June 2020.
You can still sign up We're Good to Go