Lancashire events venue sees strong growth after building resilience during pandemic
An East Lancashire events venue has seen strong growth in corporate clients and has recruited 25 additional staff after adopting a new business strategy as a result of the COVID-19 pandemic.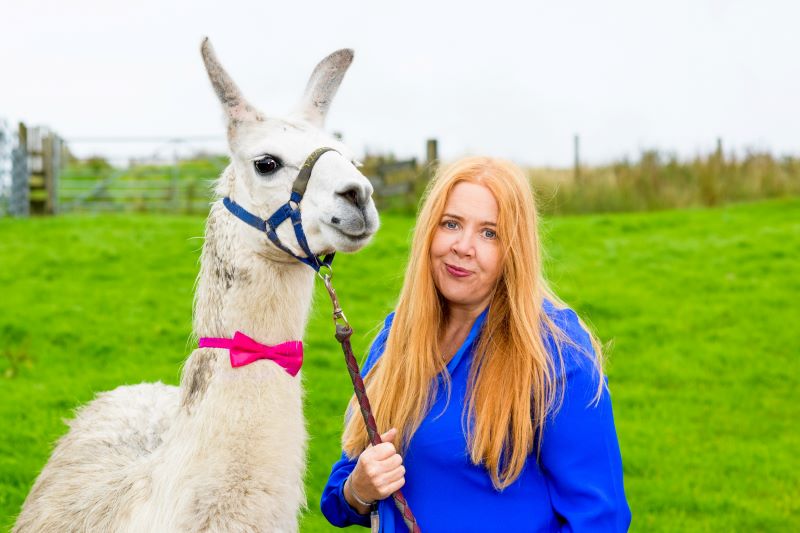 The Wellbeing Farm, founded and owned by Celia Gaze, has launched a dedicated corporate hospitality arm and has adopted a new strategy focusing on business wellbeing and sustainability, with the help of a Lancashire County Council-funded business scaleup programme.
The venue, which provides rural hospitality for weddings and a wide variety of other events, was hit hard by lockdown and saw the majority of bookings postponed.
Last summer, Celia took part in Two Zero's Scaleup Resurgence programme, funded by Lancashire County Council. The programme was designed to help scaleup businesses recover quickly from the effects of the pandemic and return to their growth trajectory.
By adopting the new strategy, the business has returned to profit and with bookings also picking up, Celia is now preparing for a sustained period of strong growth.
She said: "The business faced a massive resilience test during lockdown, not only for me and the team, but supporting worried couples about their wedding plans. The Two Zero Scaleup Resurgence programme helped to reassurance me I was not alone.
"I learnt that I needed to focus on the corporate market when coming out of the pandemic. Some of the key drivers for business post-Covid are sustainability and wellbeing and we are working to combine these into a unique corporate offer."
Two Zero is a Lancashire County Council led scaleup partnership and helps leaders of Lancashire scaleup businesses realise their ambition by delivering programmes, providing access to inspirational and educational resources and opportunities to network with other scaleup leaders.
Through the programme, Celia learned how to expand her thoughts by sharing her ideas with like-minded people and received support to develop a new corporate arm to her business, Wellbeing Corporate. She also built a network of other business leaders that were also struggling to manage their business growth targets due to the pandemic.
Wellbeing Farm now counts several other businesses from the Scaleup Resurgence programme among its clients, including Clayton-Legal and Sales Geek which have both used the facility.
Celia's new strategy also includes improving the company's own workplace culture.
"We have implemented new hybrid ways of working, which is unique for the hospitality industry. We have also done a huge amount of work on productivity and staff wellbeing and addressing work-life balance for hospitality workers."
Celia has plans for significant growth in 2022 and beyond in hosting weddings, private parties and corporate events.
She is also working with sustainability representatives to achieve B Corp status. a global business sustainability and social change accreditation, with the hope of becoming one of the first B Corp hospitality venues in the UK.
As part of this project Celia is working to establish a North West training centre to help businesses with their B Corp Impact Assessment. The first workshops of these workshops will commence in November, 2021.
She also aims to achieve IS014001 for sustainability and is looking to pilot a scheme with Blackburn College for hospitality students.
Celia said: "We faced a really tough time over the past 18 months, as we couldn't really fully open and get trading again until July 2021. But I am happy to say we are already now in a profit situation for 2021 and have positioned the business for sustained growth over the coming years."
Councillor Aidy Riggott, Cabinet Member for Economic Development and Growth, Lancashire County Council said "Supporting local businesses and helping to build a resilient, and profitable company is the main aim of Two Zero and we are proud of what has been achieved by The Wellbeing Farm.
"Watching the business adapt and go from strength to strength has been a great pleasure. After a challenging period over the past 18 months, Celia and the team are a perfect example of what can be achieved through networking, creative thinking and ambition and we are looking forward to what looks to be a shining future for The Wellbeing Farm"
For more information about Two Zero, please visit: https://www.twozerolancs.com
© 2023 Marketing Lancashire