Lancashire's open spaces, outdoor activities, restaurants and pubs are most likely destinations for post lockdown visitors
Source: Marketing Lancashire
18 June 2020
Marketing Lancashire's Visitor Survey offers insight into consumer confidence and travel plans.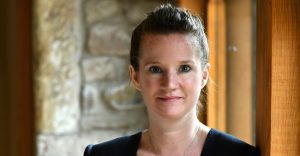 As Lancashire begins to ease out of the Covid-19 lockdown Marketing Lancashire, the destination management organisation (DMO) for the county, has issued the results of a visitor survey issued in May to the Visit Lancashire database, tourism partners and followers of the DMO's social media channels.
The aim of the survey is to help inform Lancashire's visitor economy businesses and to enable Marketing Lancashire to assist and support a safe route to recovery for tourism and hospitality – by clarifying the picture of the future travel plans, safety concerns and most desired activities of returning and new visitors to Lancashire.
The findings show that although 5 out of ten people remain cautious about heading out and about as restrictions lift, four out of ten are keen to do so as soon as possible once it is safe. The survey results and final report have now been shared with Marketing Lancashire's tourism and hospitality partners who can use its findings to help shape new products, operations and marketing plans.
Rachel McQueen, Chief Executive of Marketing Lancashire, said: "There's no question, the tourism industry in Lancashire is reeling from the impact of the Covid-19 pandemic and our hearts go out to those currently struggling to visualise any future for their business.
"We will continue to do whatever we can to help alleviate this pressure and continue to lobby at the highest level for on-going support. However, there is some cause for cautious optimism in our latest survey. Not least that 66% of families expect to take a coastal holiday this year and Lancashire is blessed with 137 miles of coastline and the UK's favourite seaside resort. Plus, as a county that is 80% rural, we can offer visitors the kind of open spaces that they perceive to be safest.
"As we ease out of lockdown we'll be working with our partners and industry colleagues to focus on ways we can boost the profile of those Lancashire locations, attractions and hospitality venues to attract those now intent on a UK staycation."
To access full report and infographic click here
© 2021 Marketing Lancashire