#RedefiningLancashire
Lancashire has a story to tell. A story of natural beauty, of hard working people, of legacy and of the future. Birthplace of the Industrial Revolution, Lancashire is a place that makes things. Innovation is in our DNA.
With a population of 1.5m people, over 60% of whom are working age, Lancashire has a significant talent pool. And with a student population of over 55,000 across four universities we are adding to that talent every year. This workforce serves 52,000 businesses, generating £34bn per year. Or at least, it did, pre-Covid.
Now, one of our greatest strengths is at significant risk. We have been No.1 in the UK for aerospace for many years, with 500 supply chain companies making us the fourth largest aerospace cluster in the world.  With that sector now under major threat, Lancashire will need to re-purpose the supply chain and maximise our other sector strengths.
The Northern Powerhouse Independent Economic Review (NPIER) identified four prime capabilities for the North:
Advanced manufacturing
Energy
Health Innovation
Digital
Lancashire has significant strengths in every one of these sectors. We employ over 85,000 people in the engineering sector, and over 41,000 in the energy and environment sector, where we are a global leader in the development of small modular nuclear reactors. We have no less than four Enterprise Zones focused on growing these sectors further still, and the Engineering Innovation Centre, recently opened as part of UCLan's Preston Campus, will significantly add to that asset base, as will the AMRC's new home at Samlesbury.
In Health Innovation, Lancaster University has broken ground on the development of a new Health Innovation Campus, and the university also has significant strengths in cyber security, a priority growth opportunity in the digital sector.
And yet, Lancashire is often overlooked. We have been over-shadowed by the core cities of Manchester, Liverpool, Leeds, Sheffield and Newcastle, drowned out by their 'urban chatter'. That needs to change, and we plan to change it.
Lancashire offers an excellent quality of life for our businesses and residents. The county is 80% rural, with 137 miles of coastline, two Areas of Outstanding Natural Beauty and Sites of Special Scientific Interest. More than 60,000 people are employed in Lancashire's visitor economy, which is valued at £4.41bn. We attract over 69m visitors a year to our cultural venues and festivals, to our gastro pubs and Michelin starred restaurants, and to the UK's favourite seaside resort, Blackpool. With game-changing attractions such as the Eden Project North, new hotel developments coming forward in Blackpool, Burnley and Preston, and significant opportunities across the county, there should be great potential to further grow this sector. As long as we can support it to re-open in a safe and economically viable way.
Lancashire is a brilliant collective of brands, brains, products, people, places, services, heritage, land and opportunity. Pre-Covid, we were already developing ambitious plans for growth, bringing the county together behind a new vision set to transform our economy and fully realise our potential for the benefit of all our residents.
Strong place leadership is ready to tackle the challenges and deliver against our objectives, utilising all the inherent qualities that make Lancashire the place it is. Our innovation, our industrial excellence, our connectivity, hard work and tenacity. We are ready to create, build and regenerate. We are ready to redefine Lancashire for a post-Covid world. And we want to engage with businesses and residents from across the entire county to celebrate every inch of our towns, cities, villages, coast and countryside.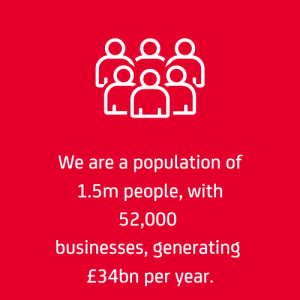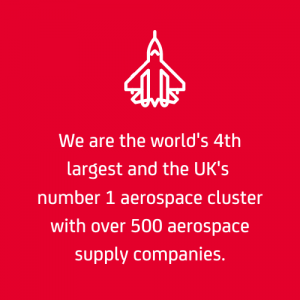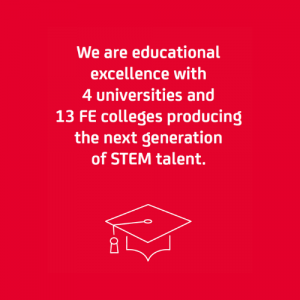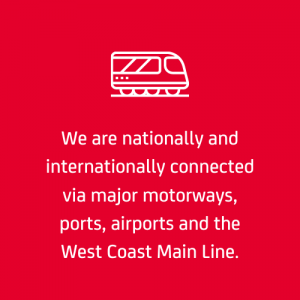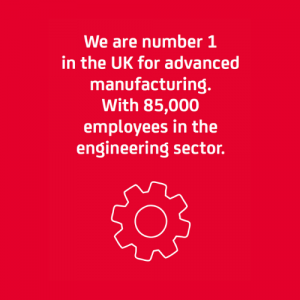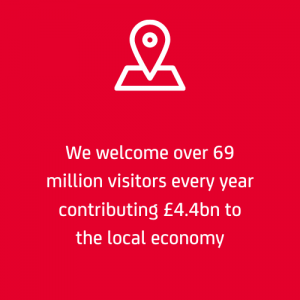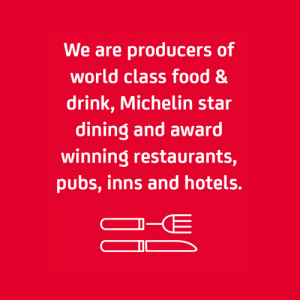 redefining unforgettable
Whether it's to enjoy our rich culture and heritage, to take to our coast and hills for fresh-air fun and some of the best outdoor activities around, or to learn why we're referred to as 'food & drink country' thanks to authentic local produce that's second to none. Many of the people who visit Lancashire return time and again and more and more are staying for longer breaks and holidays because a day just isn't long enough here.
Find out more
redefining lifestyle
Lancashire isn't just a stellar place to do business, it is also a county offering a superb way of life, with our picturesque villages, traditional towns and lively cities, a 137-mile coastline, vast swathes of unspoilt countryside, a diverse culture, top gastropubs and award-winning hospitality that welcomes over 69 million visitors a year. Isn't it time you took a closer look at Lancashire?
Find out more
redefining tasty
Whatever your taste in food and drink you will find something to satisfy your taste buds. The Lancashire landscape is integral to the food and drink grown and made here. The heather strewn moorland provides succulent meats, the salt deposits in the low lands around Garstang and Chipping have given us the Lancashire milk fields; an area famed for its cheeses.
Find out more
redefining innovation
Whatever the form or function of our creations, Lancashire can be rightly proud of an amazing pedigree for invention, ingenuity and innovation. The businesses based here not only excel at having bright ideas, but also know how to convert those ideas into burgeoning enterprises.
Find out more
redefining study
Lancashire's four universities attract thousands of national and international students and research fellows every year. They have been working hard to redefine their offer and create a campus experience that is safe but social, allowing students to enjoy everything life at uni should be.
Find out more
redefining travel
Lancashire has always been easy to get to and to get around, from pretty much anywhere in the world. However, at the moment as travel restrictions continue, we are aware that people are looking to alternative modes of transport.
Find out more
redefining culture
A dynamic economic county with a compelling story to tell. Lancashire is a place of rich contrasts: thriving urban centres and growing cities, rolling green countryside and a beautiful coastline. A county of colour, history, diversity and incredible opportunity.
Find out more
redefining heritage
Heritage across the cities, towns, valleys and coast of Lancashire is as striking as it is diverse. The rugged landscape is punctuated with Medieval towers, Arts and Crafts homes, Roman archaeology, Elizabethan Halls, castles, Georgian townhouses and the Victorian Mills borne out of the Industrial Revolution.
Find out more
redefining trade
Jets to Germany, plastic buckets (or pails) to China, boxing shorts to Vietnam, cheese to the USA, these are just some of the products being sold around the world from Lancashire.
Find out more